Showing 1-10 of 10 articles.
Published on Monday, May 08, 2023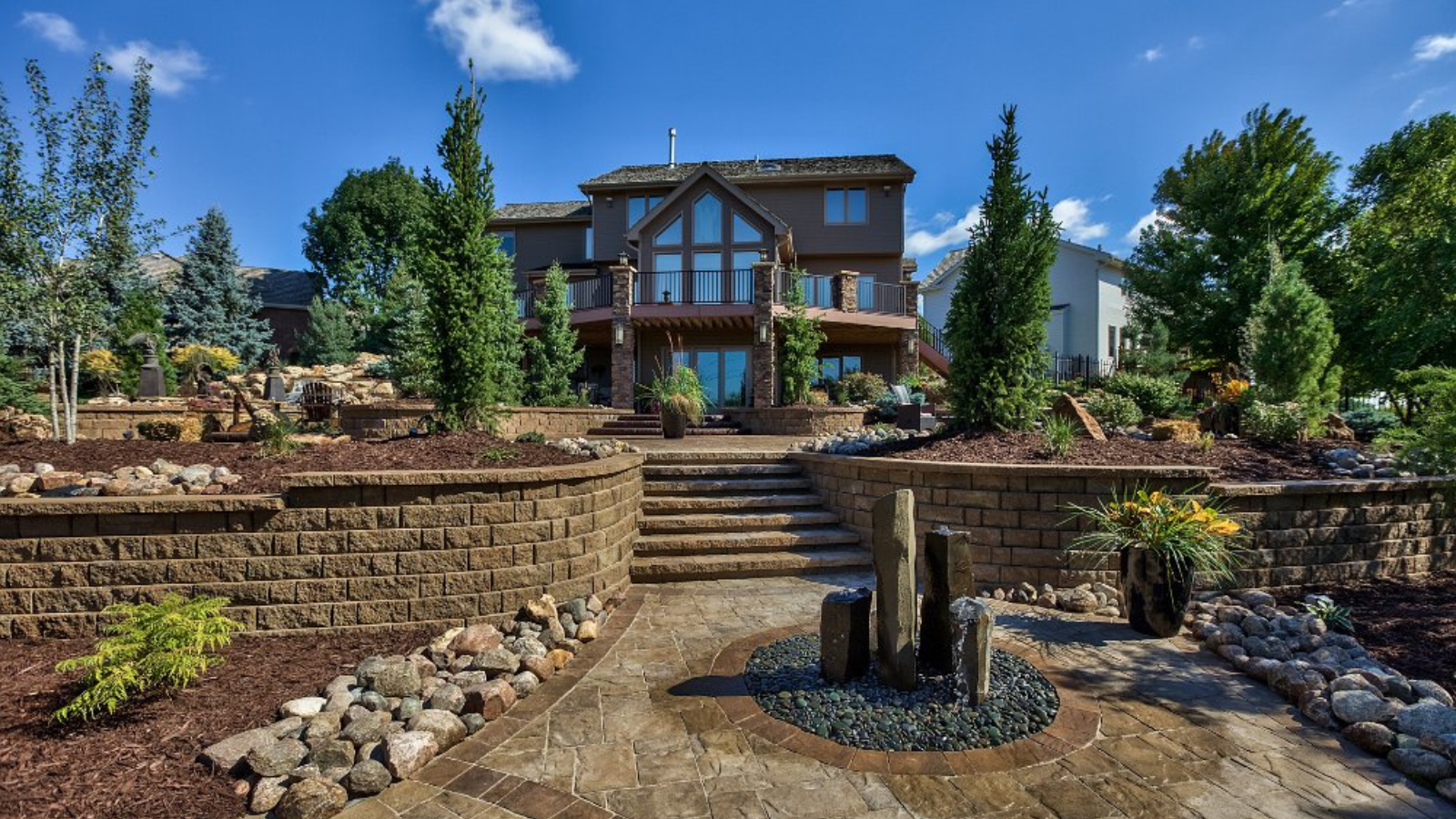 A sophisticated perspective on safety, security, and cost-effectiveness. Enhancing the aesthetic appeal of your outdoor space with a water feature is a decision of discerning taste and refinement. ...
---
Published on Sunday, December 27, 2020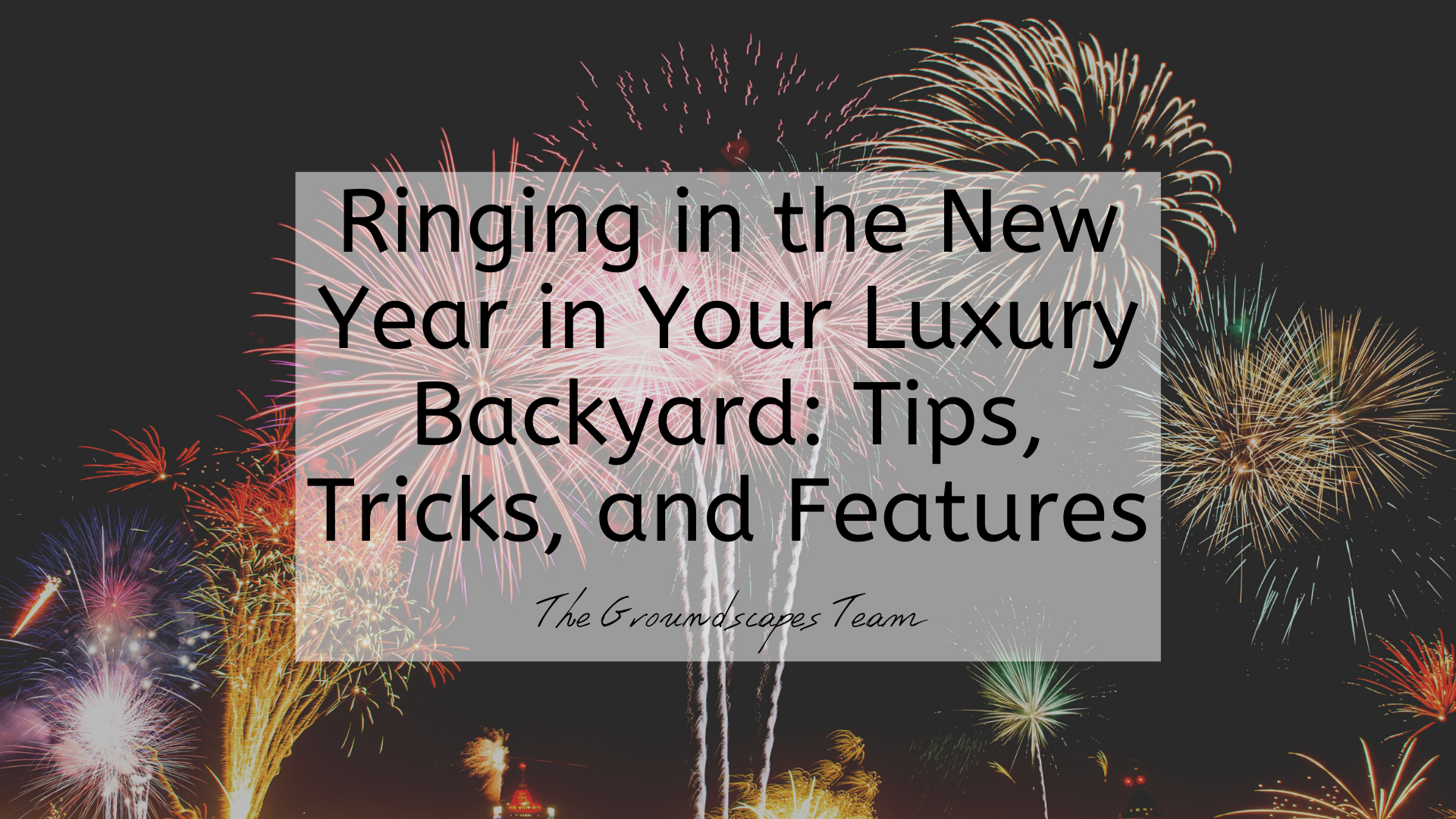 With Christmas in the rearview and jingle bells still ringing in our ears, it's time to begin planning the New Years celebrations! We hope you enjoyed a relaxing and cozy Christmas in your...
---
Published on Saturday, June 13, 2020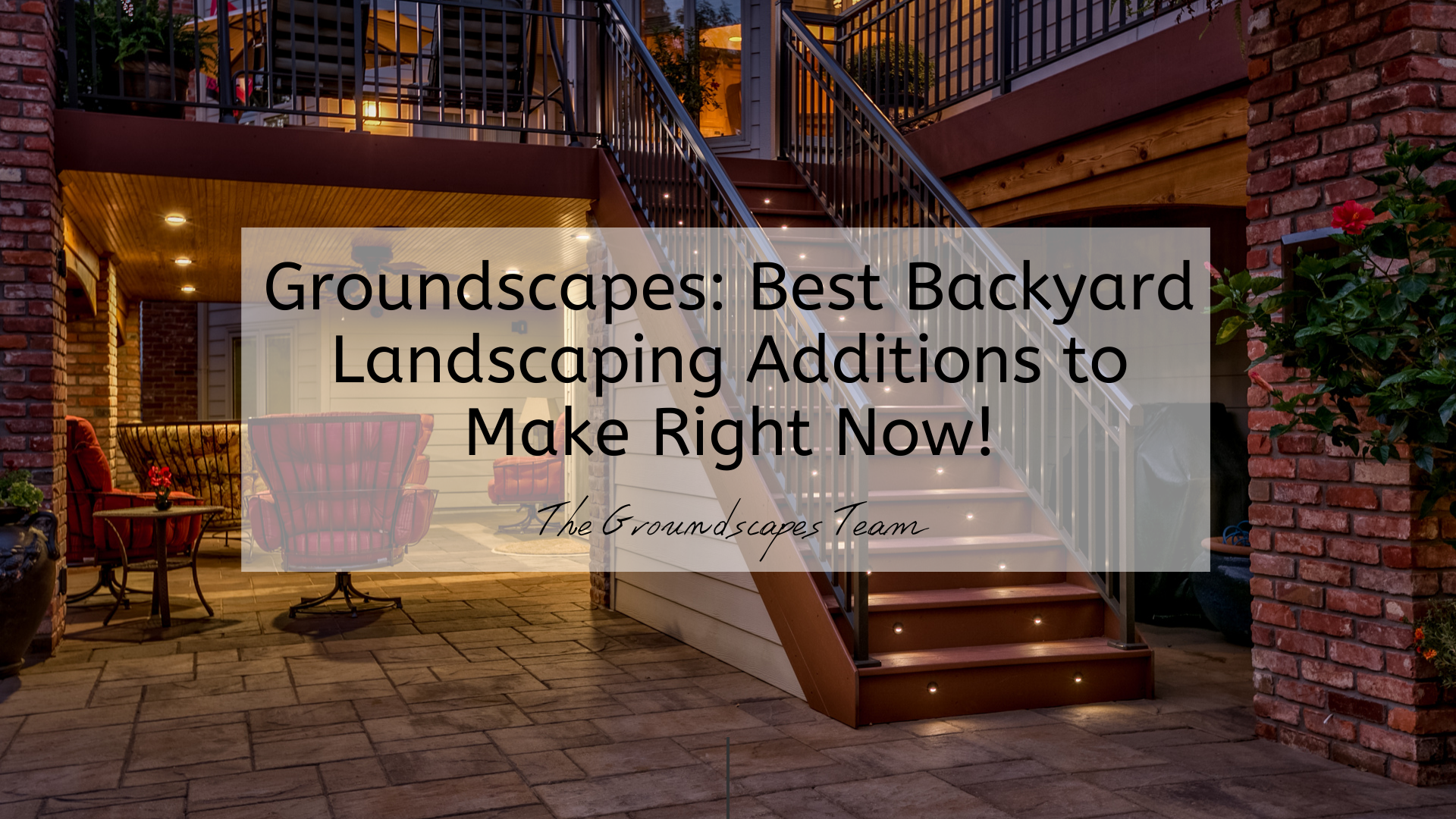 We love summer- after all, it's the best season to get outside into your custom backyard! Bonfires, pool days, cookouts, and parties reign supreme, and we want to make sure that you are able to...
---
Published on Monday, February 17, 2020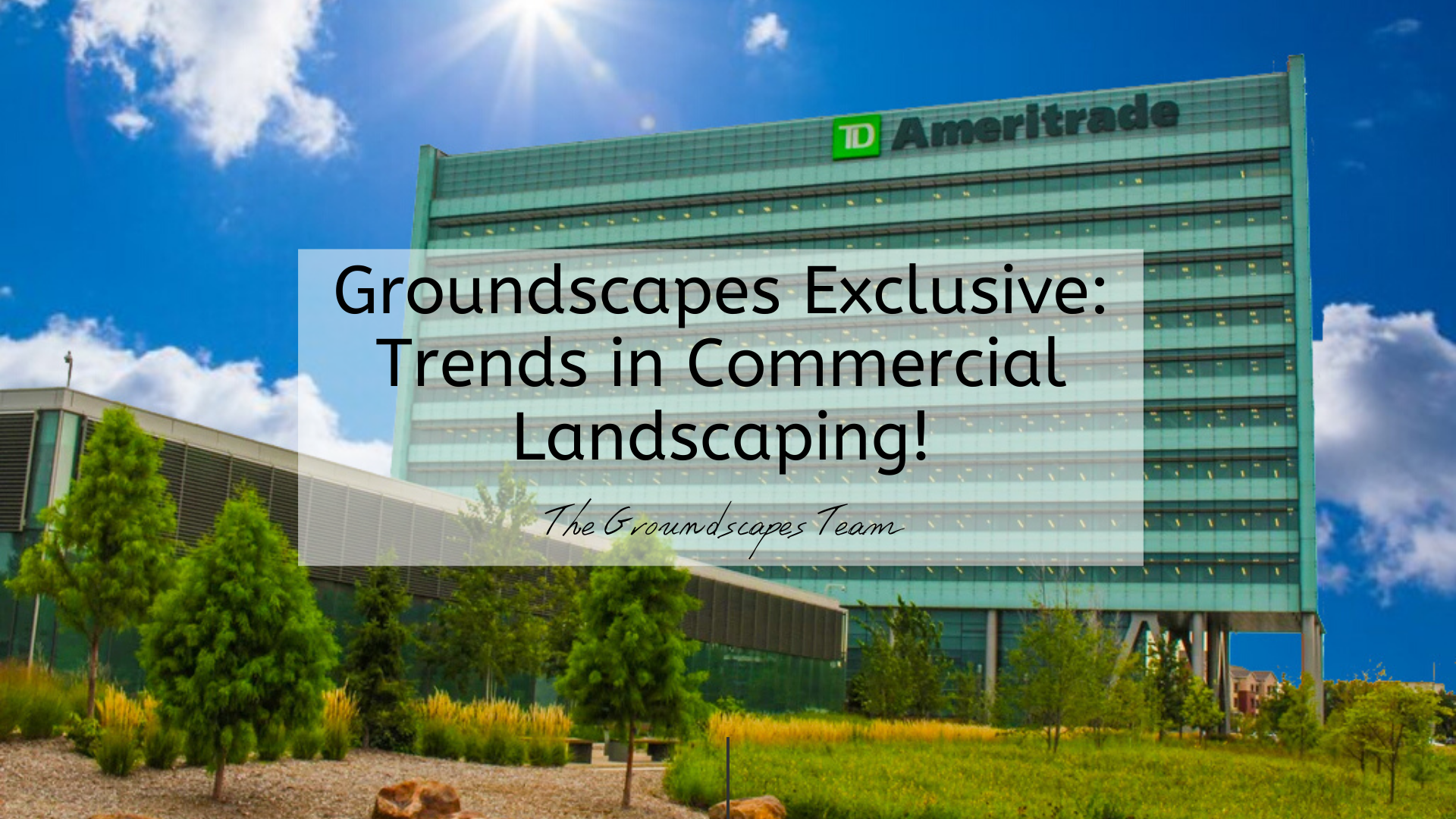 Welcome to Groundscapes exclusive insights into the most recent trends in commercial landscaping! Whether you are a new business, or a well established company looking to mix things up for your...
---
Published on Thursday, February 06, 2020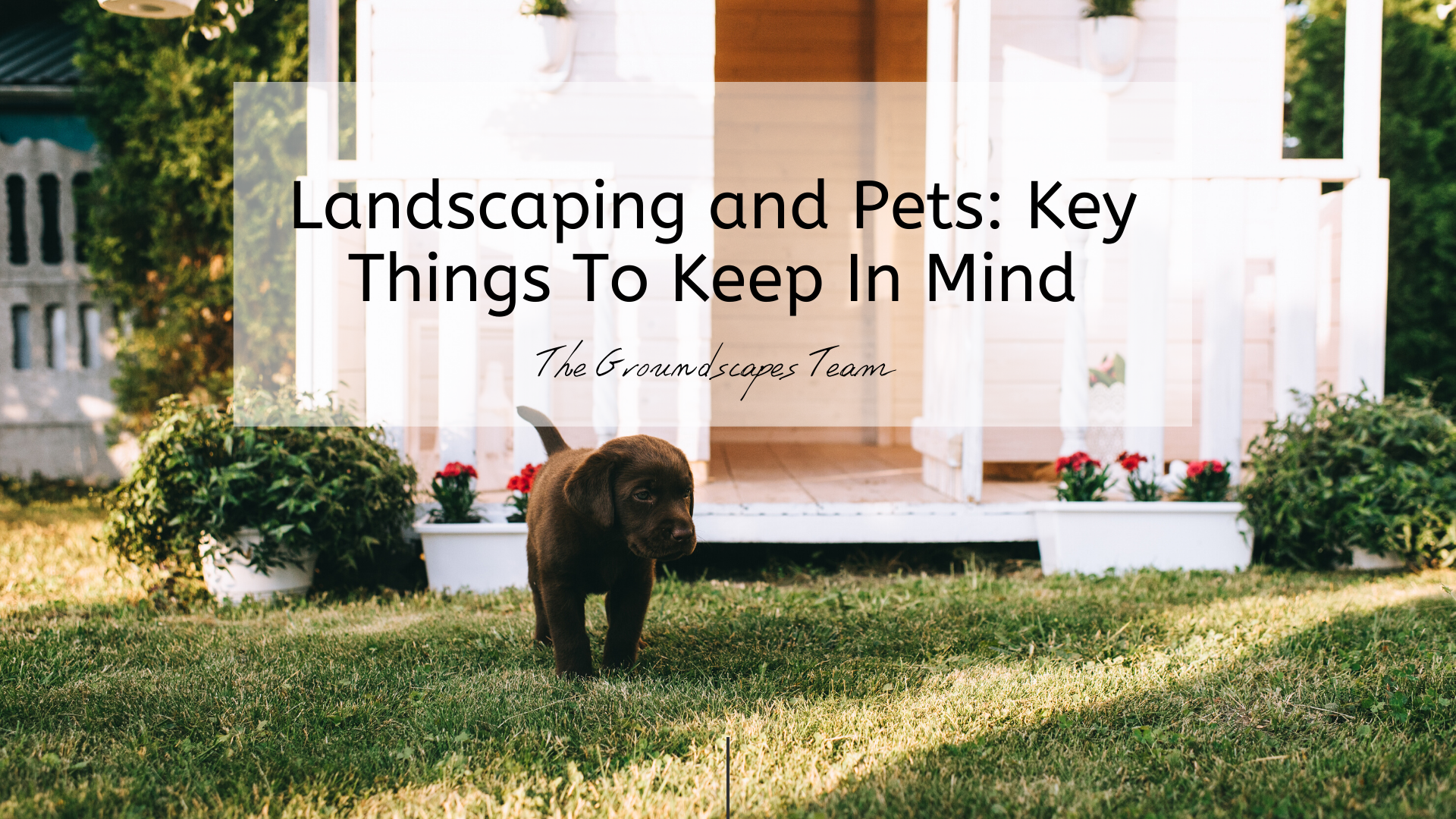 Welcome to Groundscapes first educational blog on Landscaping and Pets! In this initial article the Groundscapes Team will be breaking down some commonly asked questions and concerns about owning a...
---
Published on Monday, February 03, 2020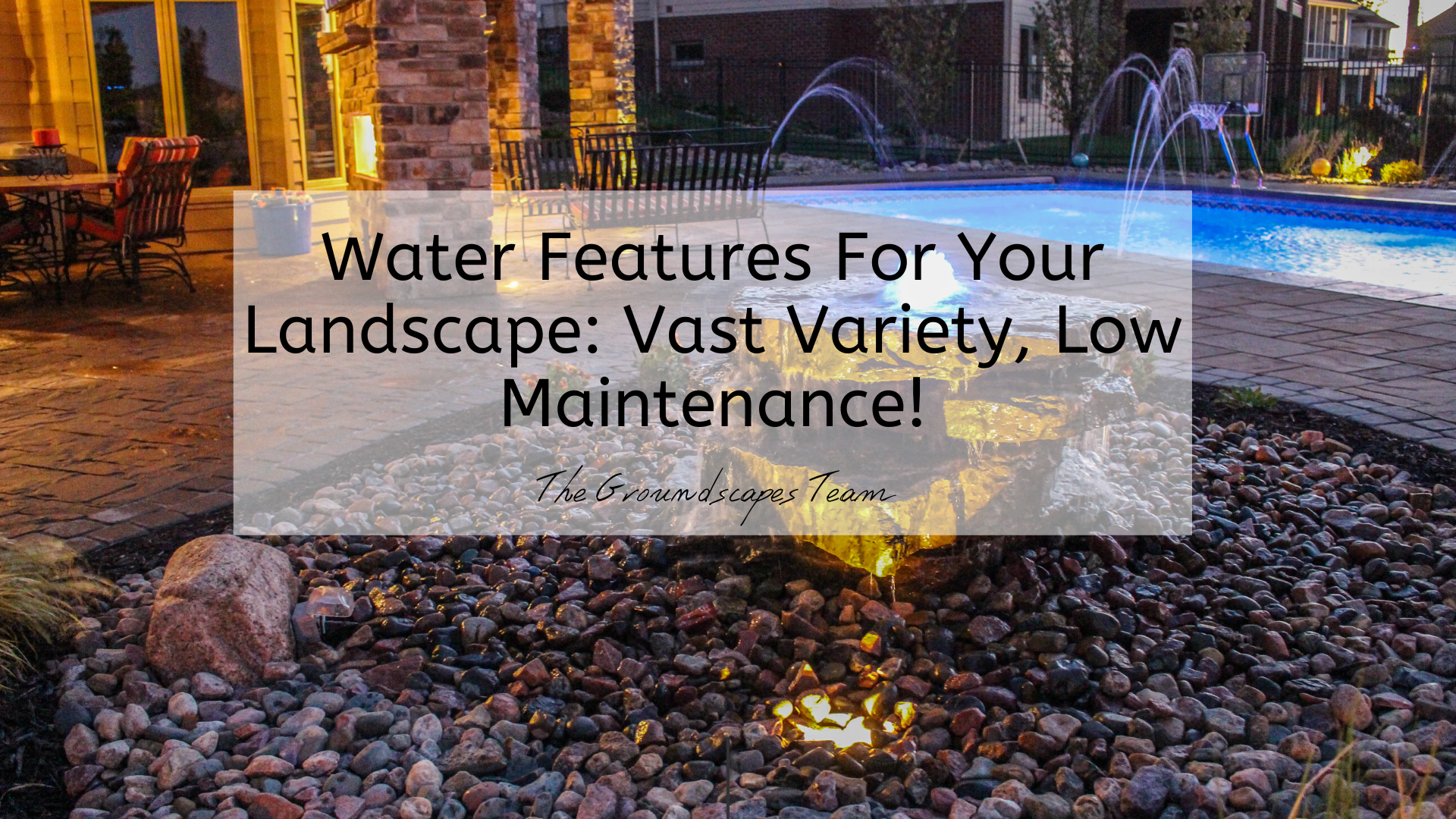 Water features are quickly becoming a homeowner favorite. But what exactly does a water feature entail? In this exclusive feature from the Groundscapes Team, we break down the most fashionable water...
---
Published on Monday, January 13, 2020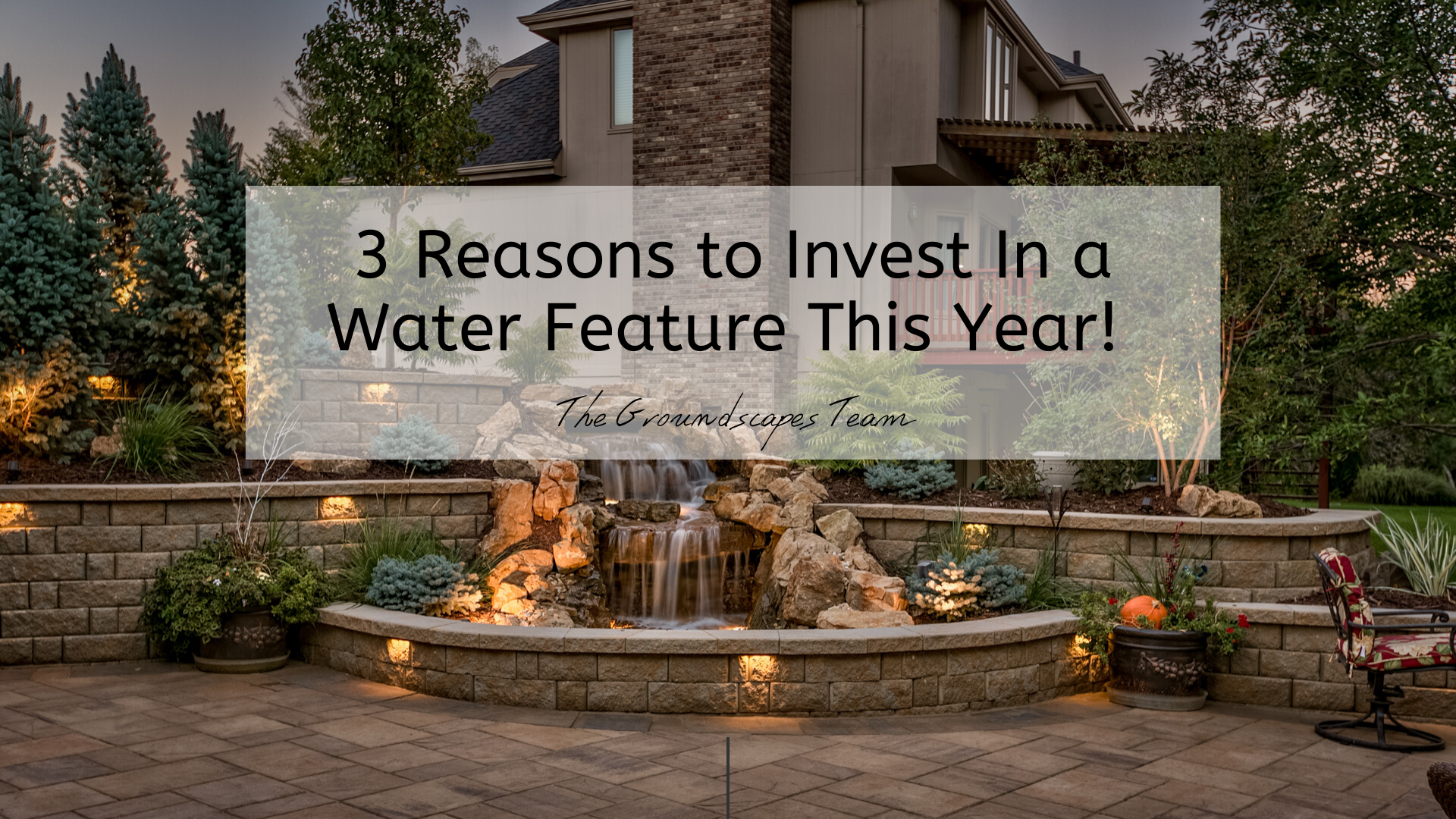 At Groundscapes, our team of landscaping experts have covered all of the most important and new landscaping trends on the horizon: What Landscaping Will Look Like in the 21st Century, How It Is...
---
Published on Tuesday, January 07, 2020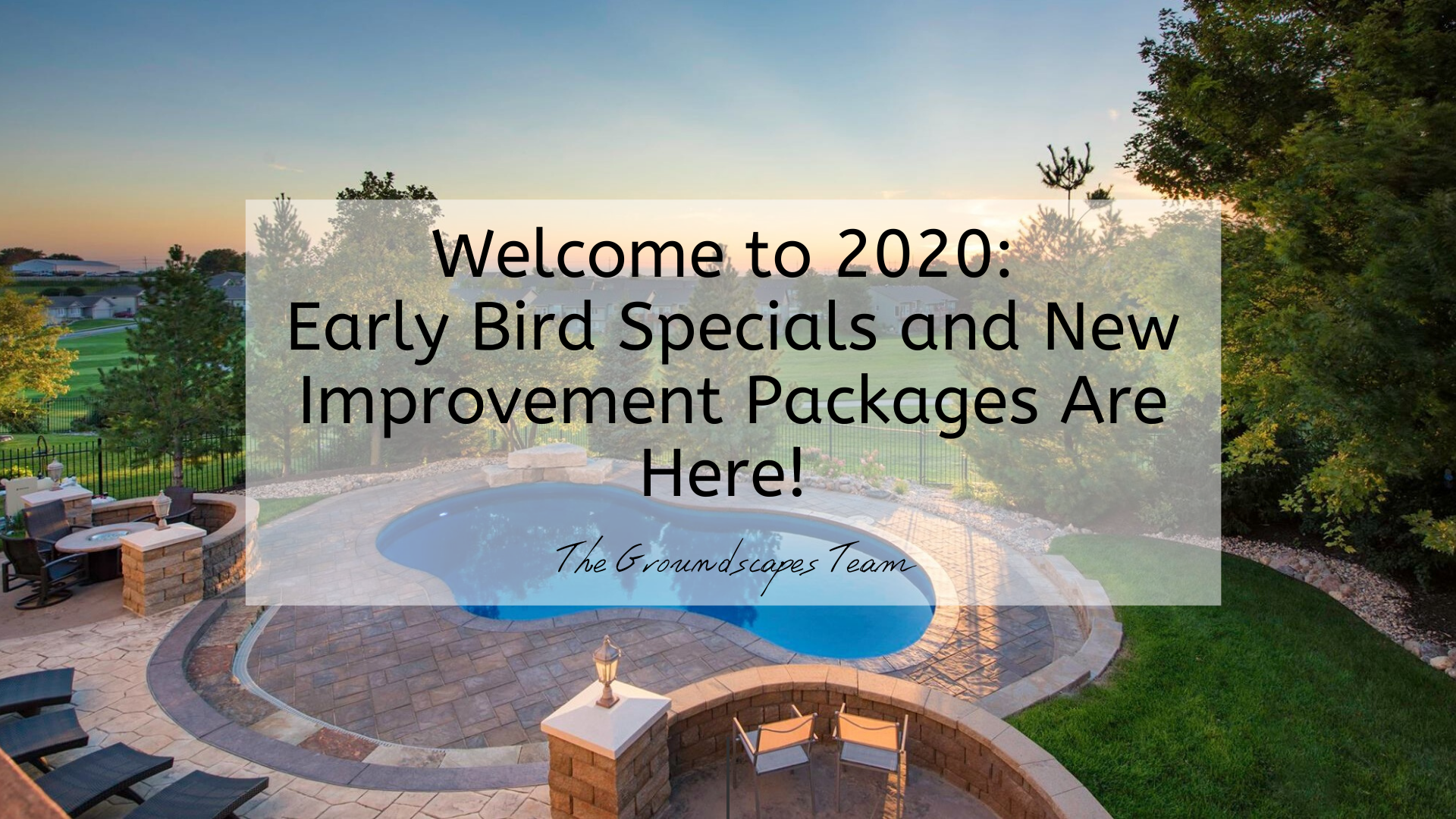 Welcome to 2020! To start the year off with a bang, the Groundscapes Team has decided to mix things up a little bit, with new offers and new improvement packages. This includes specifically the...
---
Published on Wednesday, December 11, 2019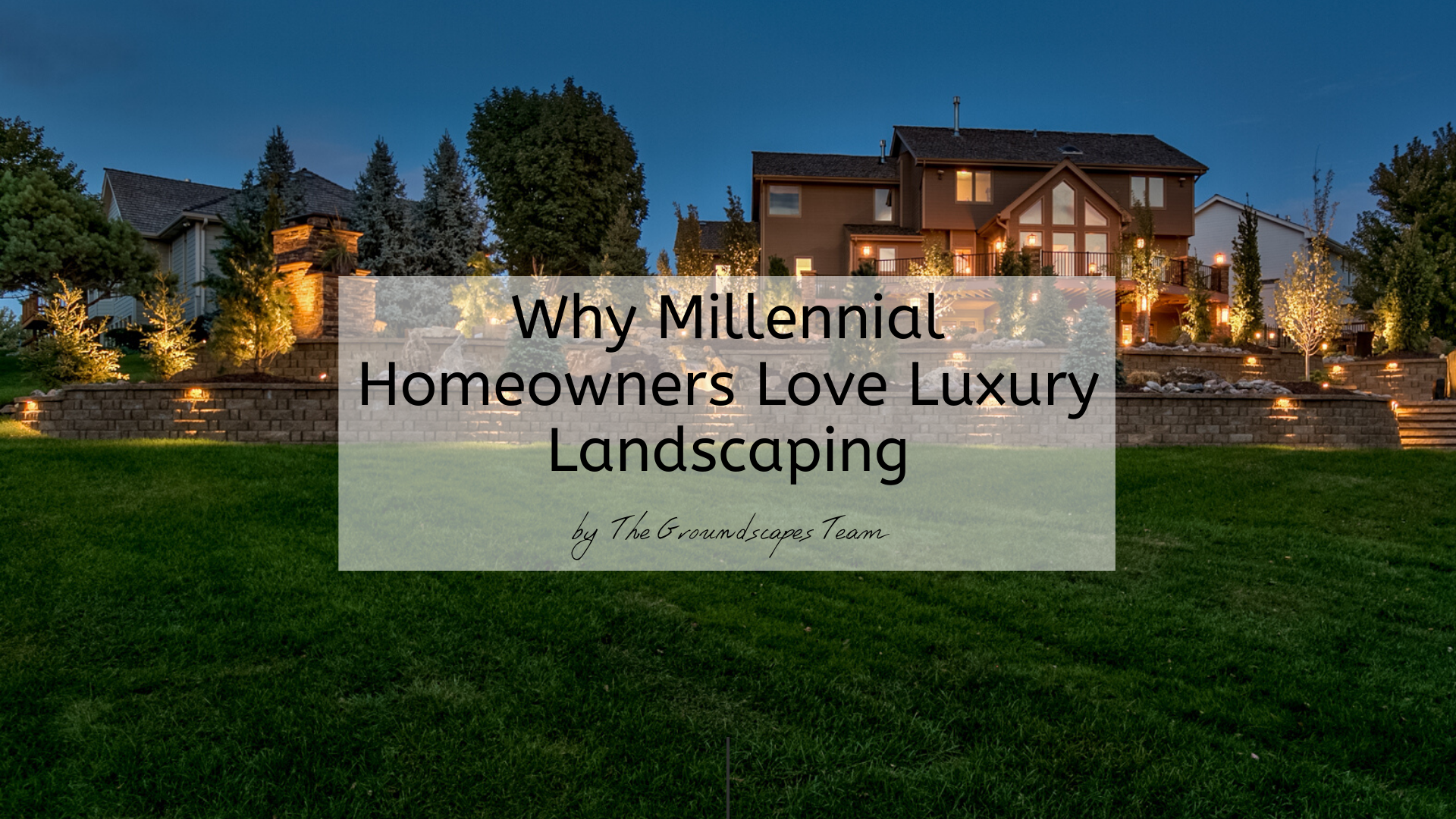 Business Insider recently wrote an Article entitled "13 Things Rich Millennial's Look for in a Luxury Home, According to Real Estate Agents" that featured a multitude of insights for luxury ...
---
Published on Friday, November 22, 2019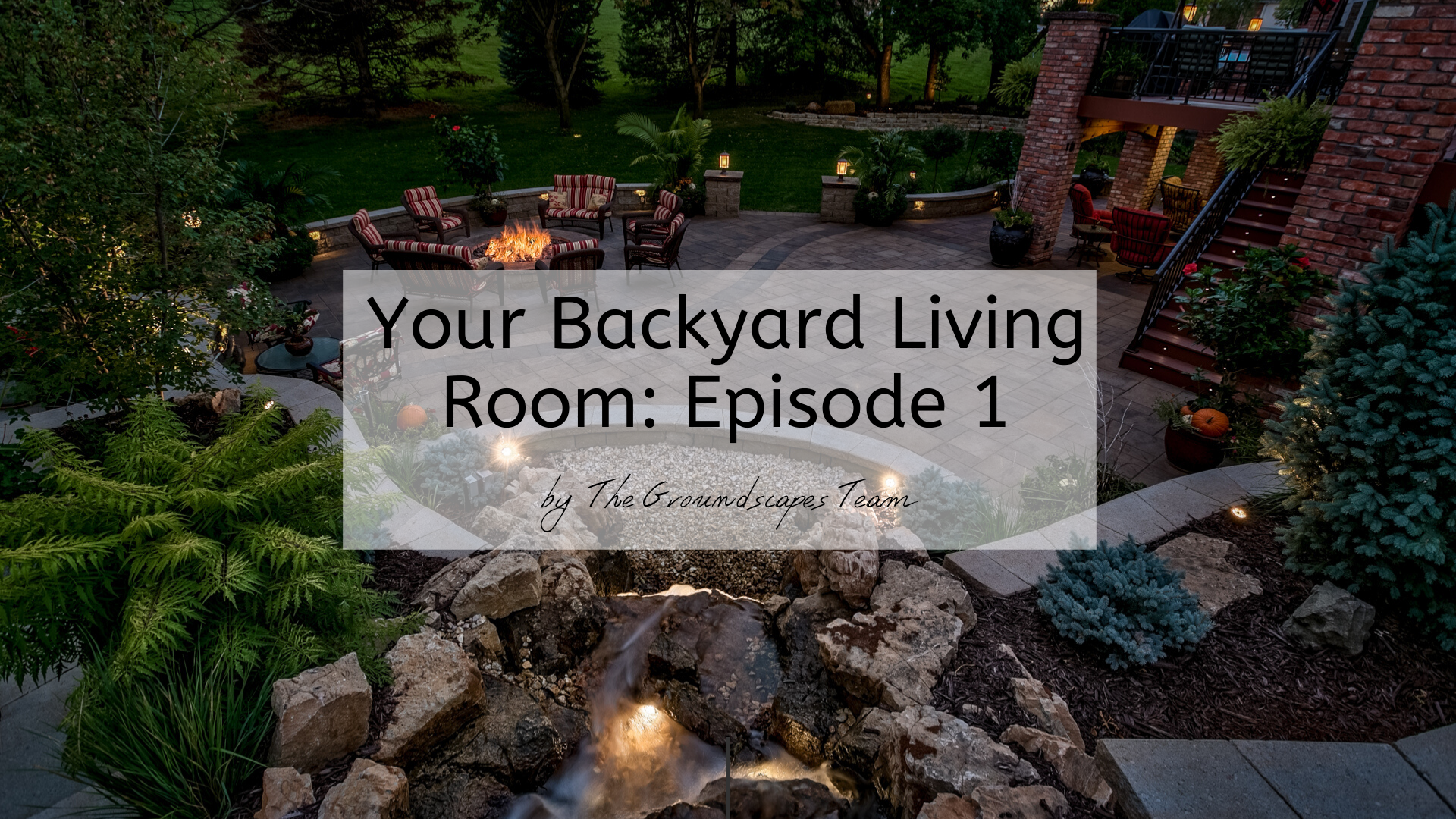 You love your home - it's comfortable, cozy in the winter, and has just the perfect design to make any guest or friend impressed the moment they walk in the door. But you are not satisfied. Not...
---