Expert softscaping and planting services in Omaha, Elkhorn, Bennington, NE and neighboring cities.
Our softscaping and planting services will add natural features to your lawn such as flowers and trees.
Increasing your curb appeal and the value of your home are two great reasons to start a custom softscaping project. Softscaping refers to the horticulture elements on your lawn, meaning everything from your trees to your plants to your grass. Hardscaping is the opposite, meaning everything on your property that is man-made such as your walkway, patio, and steps. Adding softscape features to your hardscapes will add a pop of color and natural beauty.
Our softscaping services focus on adding natural features to your property such as native flowers, trees, and shrubs. Popular and native flowers that our clients choose for their lawns include calla lilies, gerbera daisies, and more. We will install or renovate your softscapes at any time of the year, but Fall offers the best opportunity for growth in Eastern Nebraska.
Our team proudly offers softscaping/planting services to residential, commercial, and HOA properties in Omaha, Elkhorn, Bennington, and nearby areas.
Our team of experts won Best in Omaha for Outdoor Living in 2020.
---
Add color to your lawn with plants, flowers, trees, and more.
No matter what you are planning for your custom softscape design, we will help you get it done. Our customers install softscape elements to add to the natural beauty of their landscape. Some additions that help do this include:
Plants
Flowers
Landscaping beds
Mulch
Trees
Shrubs
Our first step to any custom project includes a consultation. We want to be sure that we are adding the softscape elements that will compliment your property the best. After these elements are decided, we will generate a 3D design that will show you exactly what your lawn will look like when the project is finished. After customer approval of the 3D design, we get started on the installation or renovation.
---
What types of flowers grow best in Nebraska?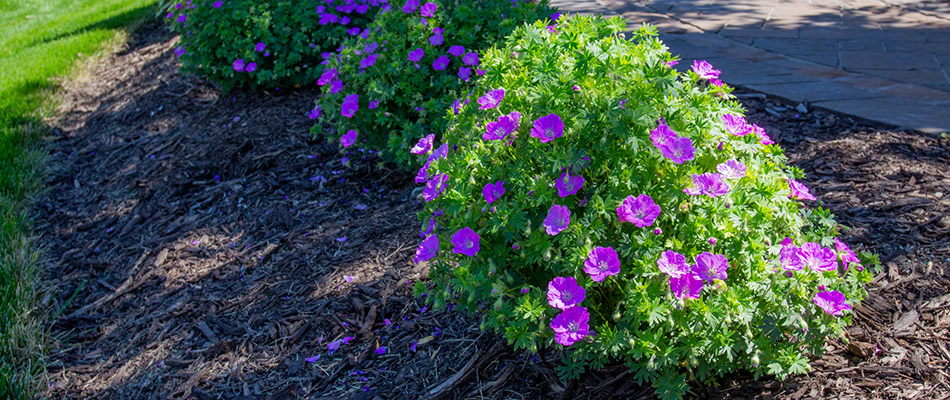 When you add plants and flowers to your soil, you want to be sure that it won't hinder the health of your existing plants. Our experts know which ones will work best in your lawn and we would never put your existing softscapes at risk. That is why we aim to install native plants.
You have many different choices when it comes to types of flowers. You can either choose annual flowers that need to be replaced every year or perennials that only need to be planted once and regrow every year.
---
Some options of native annuals include:
Calla lilies
Gerbera daisies
Moss roses
Monkey flowers
---
Some options of native perennials include:
Anise hyssop
Milkweed plant
Sky blue aster
Cream wild indigo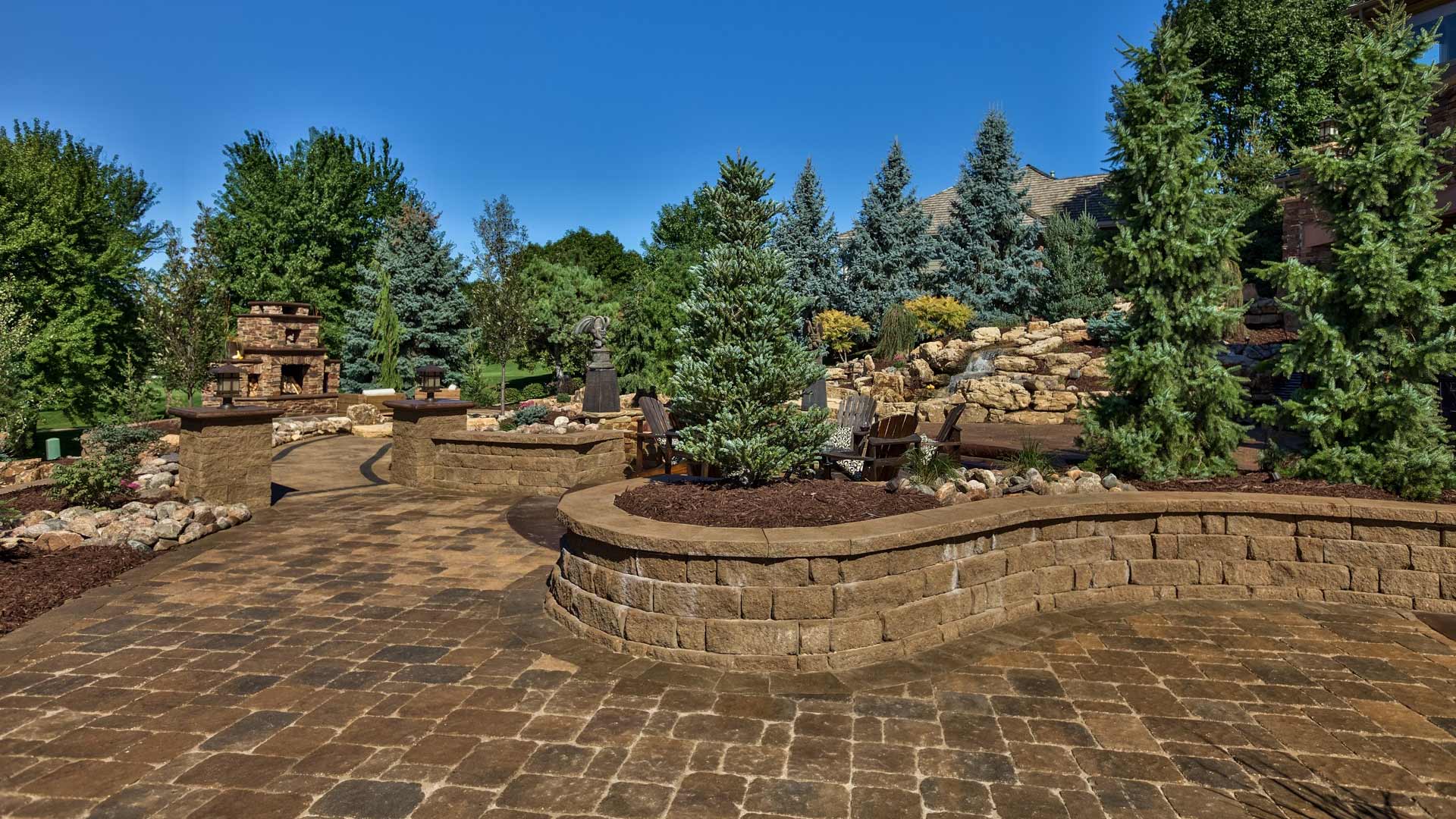 Landscaping
Design & Build
We're the experts in landscaping and hardscaping in the Omaha, Nebraska area. We build everything from outdoor fireplaces, outdoor kitchens, to high-end water features. Call or schedule a landscaping consultation.
Pools
Outdoor Kitchens
Fire Features
Walls
Patios
& More!
By submitting this form, I agree that my phone number and email address may receive communications regarding service notices, billing communications, promotions/deals, and other notifications from our company. These messages may be delivered via email, SMS, calls, or voicemails. You can opt-out of SMS communications at any time by replying "STOP". You can opt-out of email promotional communications at any time by clicking the unsubscribe link. Your information is only used internally to provide/offer services and never sold to any 3rd parties. For more information, please review our privacy policy.
When should you install or renovate softscapes?
When you think of planting softscapes like flowers and trees, you might immediately think of Spring. Spring offers generous rainwater and warmer weather throughout the months ahead, thus creating a great opportunity for growth. Although we will gladly install and renovate softscapes in the Spring, areas in and around Omaha, Nebraska often receive a lot of precipitation, making planting a little difficult. In addition to this, the Nebraska summer heat tends to hinder new plantings.
These reasons make installing and renovating your softscapes easier in the Fall. Mid-August to mid-October offers stable air temperatures which lead to stable soil temperatures.
---
Softscapes & Plantings Gallery
---
Call us today to book a consultation for your softscape project!
At Groundscapes, Inc., our mission is to enhance your outdoor living space. Softscaping is a great way to do so and our experts will walk you through the entire custom design process. We proudly serve areas in and around Omaha, Elkhorn, and Bennington, Nebraska. Call us today at (402) 397-5930 to speak with a team member about your softscape project and to schedule your consultation!