Annual Flower Installation for Properties in Omaha, Elkhorn, Bennington, NE & Nearby Areas
Make your property stand out with annual flowers that provide stunning blooms for a full growing season.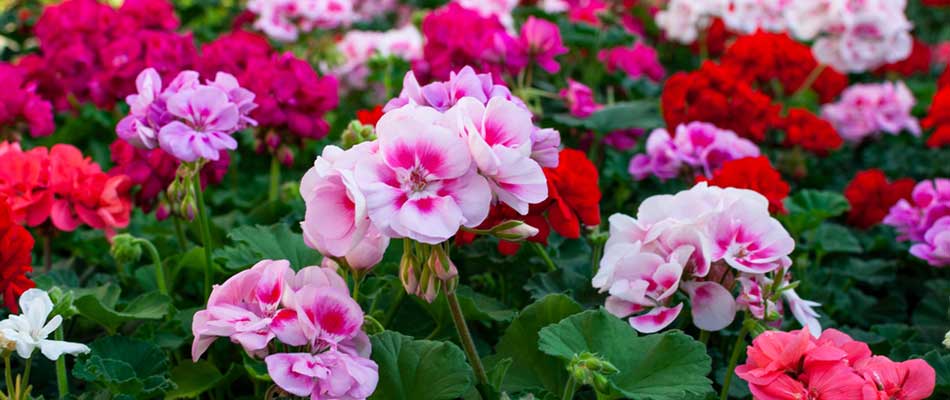 Every homeowner wants their property to stand out from the rest, and they often take extravagant steps to make it happen. However, a well-designed landscape bed that features stunning blooms from annual flowers provides an unmatched charm to your property for a full growing season. We offer a wide range of choices for annual flowers to homes and businesses in Omaha, Elkhorn, Bennington, NE and nearby communities. Our skilled crew will select flowers that perfectly match the rest of your property and install them at the right time to position them for success.
---
Choose from a wide range of annual flowers to complete your landscape.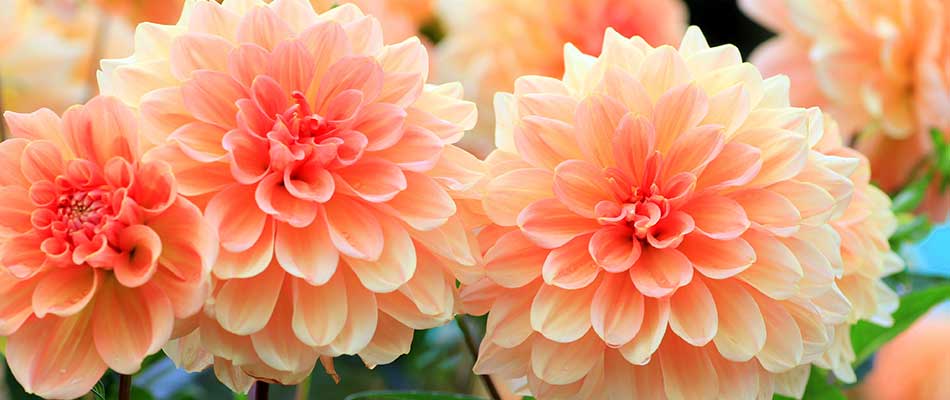 Annual flowers are those that bloom in one growing season before dying. They provide a stunning display of colors and create interest in your landscape with their varying textures and colors. Here are some of the annual flowers from our extensive list that will complete your landscape design:
Begonias: Various types of begonias thrive in different conditions. But, these flowers will give your lawn a stunning show of hues when you provide them with just the right amount of moisture under partial sun and shade.
Chrysanthemum: Chrysanthemums are classic beauties that produce luxurious gold, white, and yellow flowers. Once they are in full bloom, these sun-loving annuals provide a display that is nothing short of glorious.
Dahlias: You can beautify your landscape beds with dahlias, which grow vibrant flowers that will make your neighbors envious.
Geraniums: The annual geranium loves to be under the sun. It is a favorite among homeowners because of its dual-toned flowers in pink, red, purple, and white.
Impatiens: If you are looking to add lush and vibrant foliage to your landscape, your best option is impatiens. They will thrive in medium shade and well-draining soils so that you can take pride in their pastel and vibrant colors.
Most of these flowers require little maintenance. However, they will all appreciate it if you meet their basic needs like sufficient hydration and occasional deadheading.
---
When do we plant these annual flowers?
Annual flowers can either be cool-season or warm-season flowers. Our team carefully considers the timing of installation to ensure your flower of choice will be given the ideal conditions to thrive. Because of this, annual flowers become great additions when you want to fill in thin spots in your landscape.
Cool-season annual flowers are typically planted in fall, while warm-season annuals will flourish in summer after spring planting. Since they die after one growing season, annual flowers should be replanted annually, or you can let their seeds fall and grow naturally.
We can incorporate your favorite annual flowers into your landscape design by planting them in hanging baskets, pots, and landscape beds.
---
Complete your landscape design with annual flowers. Talk to our landscape experts today!
Enjoy your landscape more when you plant annual flowers that will undeniably boost your curb appeal. Our exceptional team can design and install annual flowers on your property to give you year-round color that can take the breath away from anyone looking at it.
Our experts at Groundscapes, Inc. strive to bring your vision to life with the outstanding attention to detail we put into every project. Our annual flower installation services are available to homes and businesses in Omaha, Elkhorn, Bennington, NE and surrounding communities. Dial (402) 397-5930 to schedule a consultation with our team.