Water features are quickly becoming a homeowner favorite. But what exactly does a water feature entail? In this exclusive feature from the Groundscapes Team, we break down the most fashionable water features to get for your home, as well as some lesser known luxury features that might be the perfect addition for an existing backyard setup!
For starters, let's break down the benefits of a water feature: whether you are looking into building a fountain, pond, stream, or special feature for your swimming pool, most water features are designed for one purpose: to relax. As the Groundscapes team has extensively discussed in a previous article, the sound of water, and the constant flow during an evening hangout, or in the middle of the day is made to make you feel comfortable and detached from the daily chaos of life.
Beyond relaxation, many people build a water feature in their front yard to make their landscape more aesthetically appealing - to increase immediate curb appeal - and to even make a statement about their status to the rest of the neighborhood.
Overall, whether your interests are in the personal benefits, or the aesthetic value, water features significantly improve your living experience. What kind of features are worth taking a closer look at?
Pools and Ponds:
While most people are familiar with luxury swimming pools, there are actually a number of different pools you can use for your garden, backyard, or front-yard that significantly increase the appeal and sentiment of your outdoor environment!
These include backyard ponds, reflecting pools, ornamental pools, and water gardens. At Groundscapes, we like to consider this type of water feature as particularly fit for those looking to relax in the serene calm of their home. For those who are interested in more interactive nature, a fish pond is always a welcome option that can be both relaxing and entertaining.
In addition to such ponds and pools, there are also a number of more aesthetically valuable water features designed specifically for swimming pools. These include features such as water spouts, water weirs, and even waterfalls.
Streams and Fountains:
Another class of water features that are ideal for backyard relaxation are water streams and fountains. Customizable according to size, and capable of being integrated with other hardscapes, these water features are perfect for creating a special atmosphere for your home environment.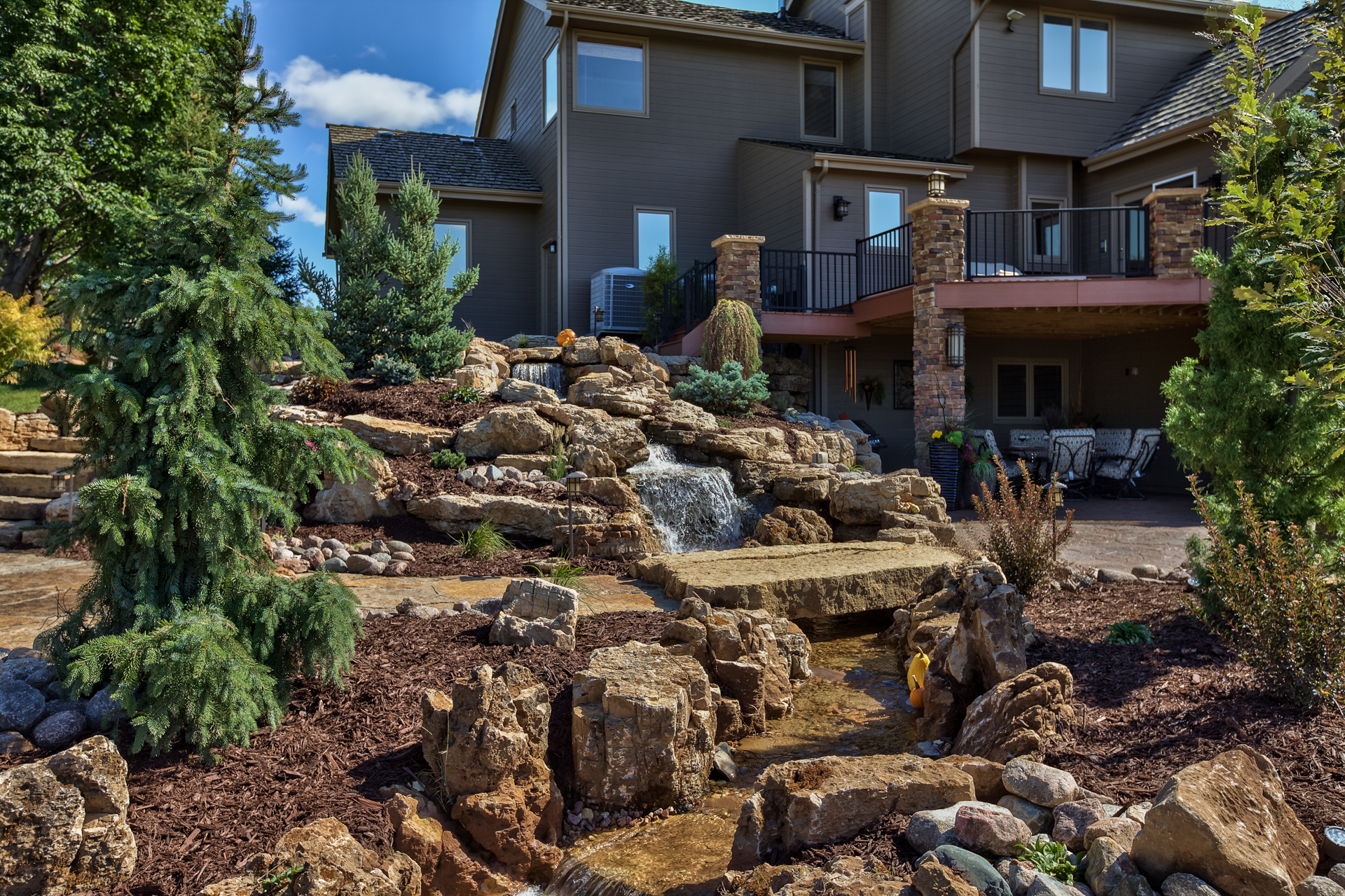 Water Features That Go The Distance: Scuppers, Sconces, Laminar Jets
The final class of water features are for those who love the serenity and beauty of water in their outdoor environment and are looking for the perfect additional features to compliment a luxury landscape. In the Omaha Metro and La Vista area, these features are especially popular for summer time engagements and entertaining: not only do they relax those around them, but they also are a subtle indicator of prestige and status.
Beyond Scuppers, Sconces and Laminar Jets, a more hands-off improvement that is also highly popular are bird baths! Environmentally friendly, and available to homeowners of all ages, bird baths are historically one of the earliest water features used in landscaping.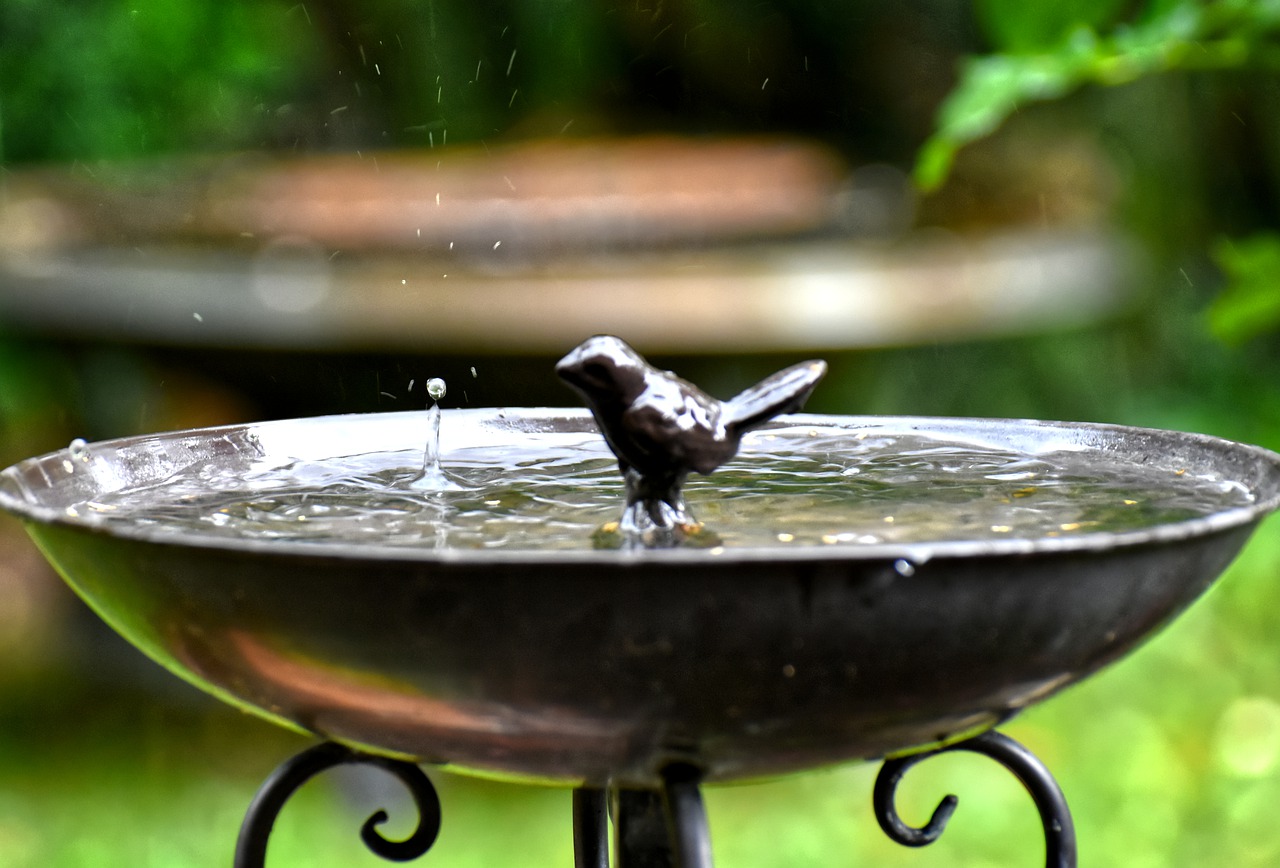 Conclusion: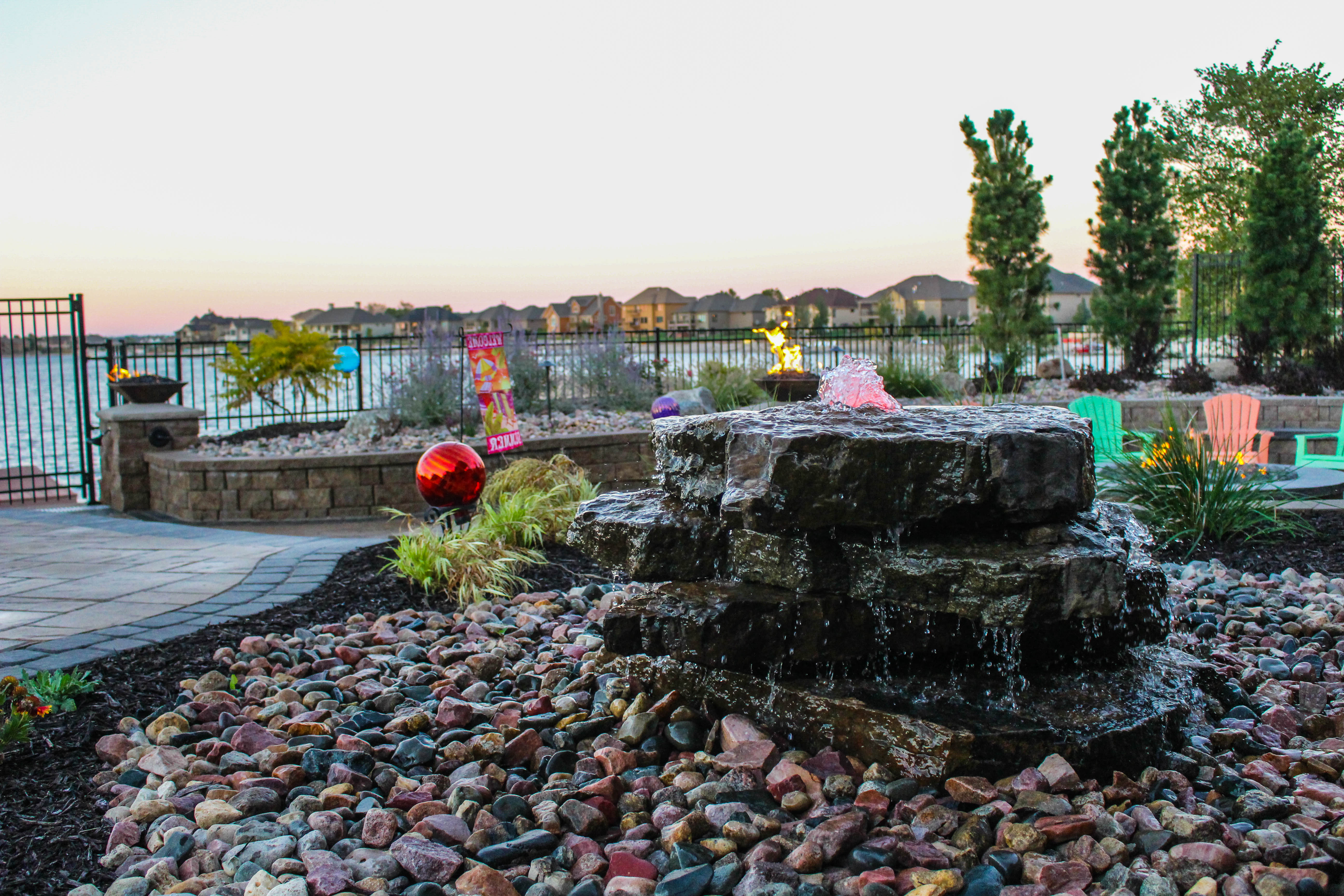 Overall a water feature is by far one of the most overlooked landscaping improvements right now. Not only are they easy to maintain and child friendly, but they are also highly relaxing and enjoyable - especially in social situations.
To get started today on your next water feature, don't hesitate to fill out Groundscapes unique design consultation form!