We offer aeration services for properties in Omaha, NE and nearby locations like Elkhorn and Bennington.
Core aeration services will provide your lawn's roots with better access to nutrients, sunlight, and water to promote healthier growth.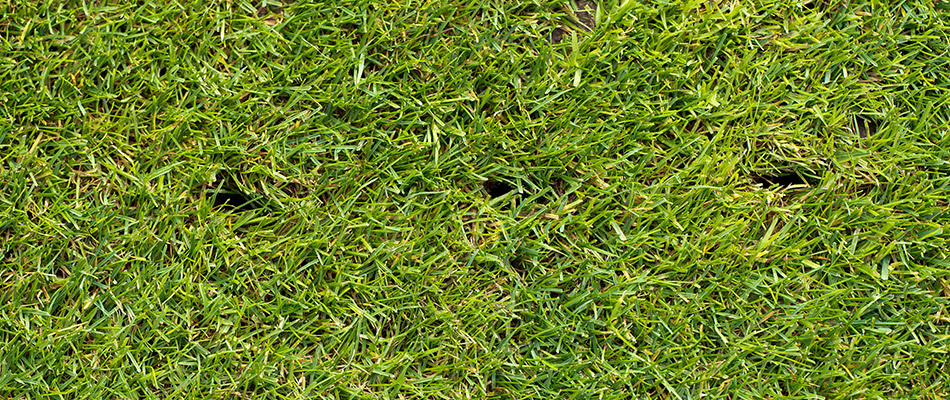 There can be many reasons why your lawn is not growing as green or thick as you would like it to. However, it is most likely that your grass's roots are just not receiving enough nutrients, sunlight, or water to grow as strong as possible. A simple way to fix this is with core aeration.
Our company offers core aeration services to both homes and businesses in the Omaha, Nebraska area including Elkhorn and Bennington. It is best to pair aeration with overseeding and fertilization services to give your lawn the best chance at thriving. Call us today to schedule your core aeration for either the spring or the fall.
---
How does core aeration work?
Our company uses an aerating machine to poke holes throughout your lawn and pull up 2-3 inch cores of soil. These holes provide direct access to the roots of your grass, meaning that sunlight, water, and nutrients have a much easier time reaching them. With an abundance of access to the three key ingredients for growth, your roots will grow much stronger and your lawn will grow healthier and denser.
Our crew will go over your lawn several times to ensure that we have reached every area of the yard. After we are finished, your soil cores will be left on your lawn to eventually break down and release their nutrients back into your soil, giving your grass an even bigger boost.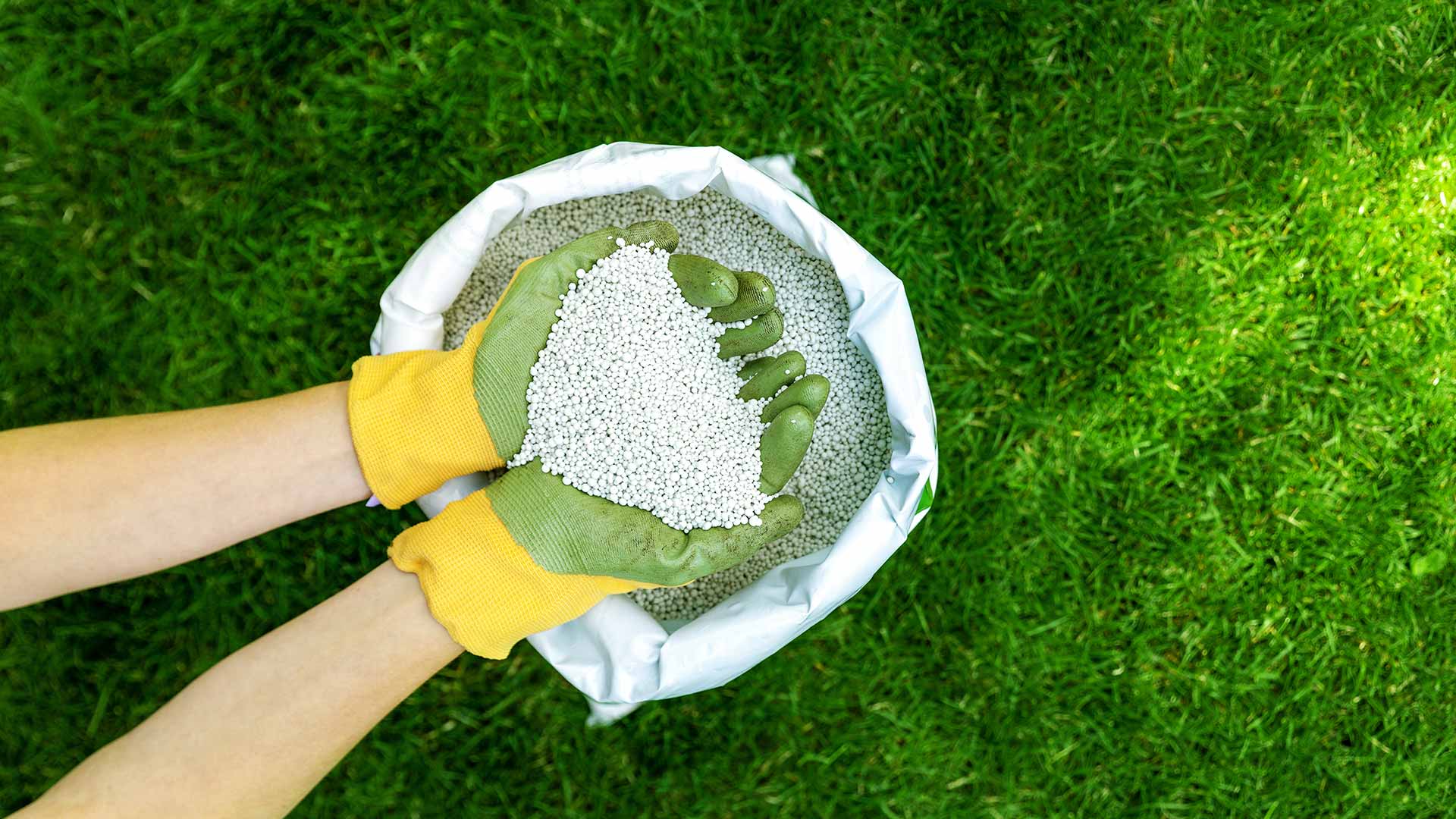 Lawn Care
& Maintenance Specialists
We know lawn care. Call our team of lawn service experts for the best in lawn fertilization treatments, core aeration services, and more in the Omaha, Nebraska area.
Fertilization
Weed Control
Pest Control
Core Aeration
Sod & Overseeding
& More!
By submitting this form, I agree that my phone number and email address may receive communications regarding service notices, billing communications, promotions/deals, and other notifications from our company. These messages may be delivered via email, SMS, calls, or voicemails. You can opt-out of SMS communications at any time by replying "STOP". You can opt-out of email promotional communications at any time by clicking the unsubscribe link. Your information is only used internally to provide/offer services and never sold to any 3rd parties. For more information, please review our privacy policy.
When is the best time to perform core aeration?
At Groundscapes, Inc., we offer core aeration in both the spring and the fall. However, we do aim to perform this service mostly in the fall for the best results. In the springtime, your grass is coming out of dormancy from winter and can always use a boost to help it grow stronger. However, fall occurs just after your grass has endured a lot of activity from the summer. Between increased foot traffic from your outdoor parties and game playing to running the lawnmower over your grass every week, your soil has become pretty compacted. Core aeration is the best way to loosen up compacted soil so that it has a chance to recover before winter returns. Core aeration should be scheduled once annually as routine lawn care.
---
Pair Core Aeration with Overseeding & Fertilization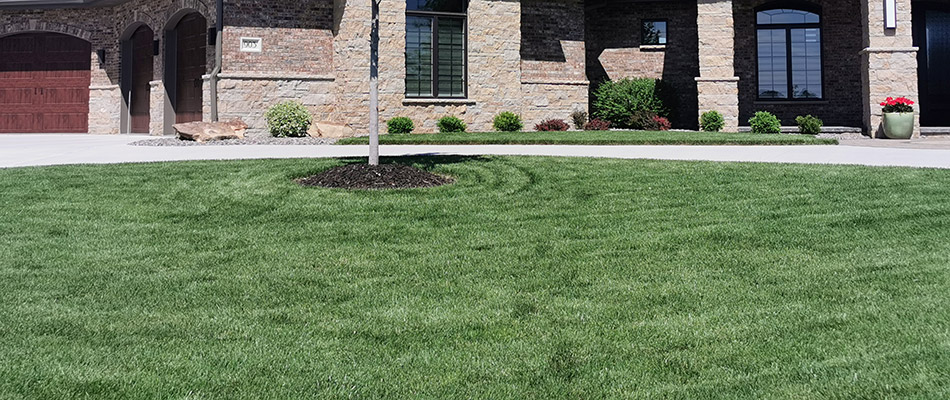 Since core aeration leaves a bunch of tiny holes throughout your lawn, overseeding and fertilization are two of the best services that you can do directly after you are done aerating. It is best to take advantage of the holes in your soil while you have them to get the best bang for your buck!
Overseeding: We spread a fescue seed blend throughout your existing lawn to help combat patchy areas. This is best done directly after aeration because the seeds will fall into the holes and have a much better chance of germinating.
Fertilization: Fertilizer provides nitrogen, phosphorus, and potassium to the root system of your lawn so that the grass can grow stronger and provide greener grass blades. Applying fertilizer right after we aerate your lawn will send the fertilizer down into the holes and provide your lawn with direct nutrients.
---
Let us help you grow your dream lawn with fall core aeration! Call us today.
We have been in business since 2002 and take great pride in serving your neighbors of the Greater Omaha, NE area with exceptional lawn care and landscaping services. If your lawn is looking unhealthy and patchy, call us at (402) 397-5930 to schedule a core aeration service. We want to help you grow your dream lawn, one with lush, thick, and bright green grass!