Custom Dock & Seawall Installation in Omaha, Elkhorn, Bennington, NE & Nearby Areas
Upgrade your current dock or seawall! Or custom build all new!
Choosing to upgrade your dock or seawall allows you the opportunity to create an outdoor space that is totally unique! We design and install custom docks and seawalls in Omaha, NE and surrounding areas like Elkhorn and Bennington. If you're looking to install your dream pool or an outdoor kitchen to make outdoor dining incredible, then we're your team! We also install custom fire features, retaining walls, seating walls, patios, walkways, driveways, and water features.
---
Custom Docks & Seawalls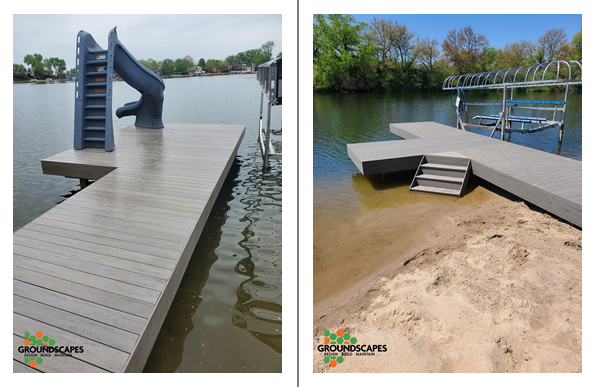 ---
Interested in building a dock or installing a seawall? Call us today to schedule a consultation!
We proudly serve clients in Omaha, Elkhorn, Bennington, NE, and nearby areas. If you're interested in any of our marine options for your landscape, call us today at (402) 397-5930 to schedule a consultation for your project!