New Lawn Seeding Service in Omaha, Elkhorn, Bennington, NE & Surrounding Areas
We use a premium fescue grass seed blend to create beautiful new lawns!
Whether your lawn has been neglected and you need a fresh start, or your recent construction project is finally complete, and you're ready to cover the soil with lush green grass, we're here to help! We offer new lawn seeding in Omaha, Elkhorn, Bennington, NE and nearby areas.
When you sign up for this service, we begin the process by preparing your lawn. This involves removing your old lawn if you have one, removing debris, loosening up soil compaction, and more. Once your soil is ready, we will scatter our premium fescue grass seed blend in your yard. This cool-season grass is heat and drought-resistant, so it will be great a great addition to your property throughout the year. Before we leave, our team will make sure that you understand how to care for your new seeds. With the right amount of water each day, you'll begin seeing new grass within 30 days!
---
Our New Lawn Seeding Process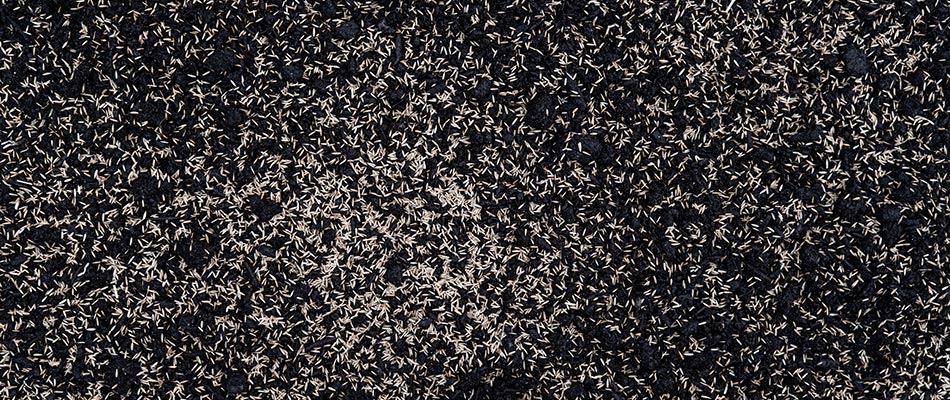 Seeding your new lawn is a task that requires attention to detail and special care. Our team will deliver both with our thorough seeding process in order to ensure that the job is done right and that your future lawn looks amazing. We do this in several ways:
First, we will lay the groundwork by establishing your soil for the new seeds. If there is an existing lawn, we will remove it. We will also remove any sticks, rocks, and other debris that would result in an uneven application of your new grass seeds.
Next, our team will till your soil by raking it to loosen up compaction and uproot any pesky weeds residing in the soil. This will increase the rate of successful germination for the new seeds.
Once your soil is ready, we will evenly distribute our seed blend throughout your lawn. Then, we will use a roller to press the seeds into the soil in order to ensure that they have great contact with the soil and are positioned to grow well.
---
The Type of Grass Seed We Use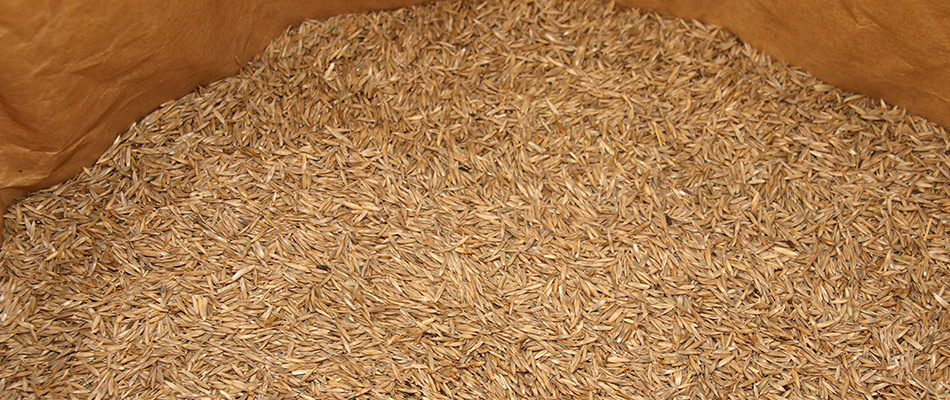 We want our customers to have the best lawns in Nebraska. That's why we use a premium, fescue grass seed blend that performs exceptionally well in our climate and soils. Fescue is a versatile cool-season grass type, but it is both heat and drought-resistant, which means it will fare well on your lawn throughout the year.
---
How to Care for Your Newly Seeded Lawn
Our team will make sure you know how to properly care for your newly seeded lawn before we leave your property. But the most important thing to remember is that hydration is key. New grass seeds require a frequent watering schedule in order to grow well. In the beginning, we recommend that you lightly water your lawn anywhere from two to four times each day. The goal of this is to keep the top layer of soil moist at all times.
With proper watering, you should begin seeing new grass growth in your yard within 30 days!
---
Call us today to schedule our new lawn seeding service!
At Groundscapes, Inc., our team can turn your old lawn or fresh soil into lush, green grass! Our fescue grass seeds will be a premium upgrade for your yard and make it one of the best features of your property. If you're looking for new lawn seeding in Omaha, Elkhorn, Bennington, or a nearby area in Nebraska, give us a call at (402) 397-5930 to schedule our service.