WHO WE ARE:
Groundscapes is the leading landscaping company in the Omaha metro. From pools and firepits to docks and seawalls, Groundscapes is paving the way for the new standard. An exceptionally qualified family owned company that has over 20 years of experience in the landscaping and outdoor living industry. We use only the industry's best materials and equipment, and we maintain an extremely well seasoned staff. Over the past 20 years, we have built our reputation on our commitment to providing quality service which has earned us many valuable clients, awards, and recognitions.
---
WHO WE ARE LOOKING FOR:
We are looking for Mow Crew Leaders to join our #1 rated landscaping company in Omaha.
---
QUALIFICATIONS:
Highly motivated, hardworking, and dependable individual
At least 2 years of professional mowing experience
Ability to operate commercial mowers, trimmers, and blowers in addition to performing general labor tasks for extended periods of time
Must be able to lift at least 60 pounds
Ability to work well with and lead others in a very fast-paced environment
Ability to work in a variety of climate conditions
Ability to be flexible with working schedule when weather conditions force changes to normal schedule
Basic mechanical skills
Must hold valid driver's license or CDL and be insurable
Ability to get and maintain Med card
Live in or around our Valley, NE location and have access to reliable transportation
JOB RESPONSIBILITIES:
Maintain commercial & residential properties in and around the metro at the highest quality level
Perform daily duties at high quality standard
Offer training and guidance to crew members as needed
Transport crew and equipment to and from each property
Practice safe/defensive driving while pulling open and closed trailers
Read and interpret maps, schedules, and specifications for each property
Good communication with production manager and sometimes customers
Meet or exceed production guidelines
Adhere to OSHA requirements and wear mandated protective equipment
Attend all safety training programs related to the job
Work with mechanics to keep equipment well maintained
---
POSITION BENEFITS & COMPENSATION:
$18-20 per hour, depending on experience

We also cater to a fun working environment with frequent company outings & team-building events throughout the year. Our employees enjoy a work culture that promotes inclusivity, collaboration, and customer focus. Apply today!
---
LOCATION:
Our brand new facility is located just west of the Omaha metro area at: 6065 N 261st Circle, Valley, NE, 68066. This new facility is the perfect collaborative environment between designers, salesmen, and our crew's foremen. Applicants should live in Valley, NE or in a nearby location including Omaha, Waterloo, Venice, Yutan, Washington, or Bennington.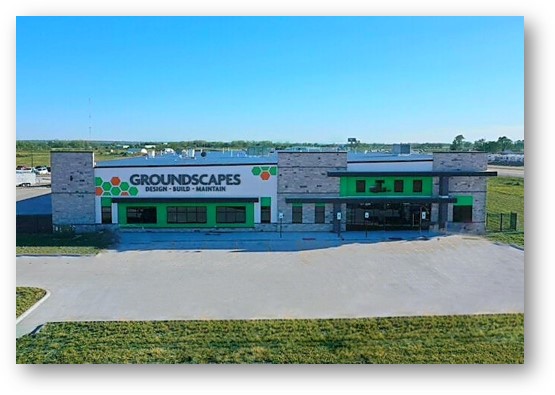 ---