Irrigation Services for Properties in & Around Omaha, Elkhorn, & Bennington, NE
We design, install, repair, winterize, and restart your irrigation system.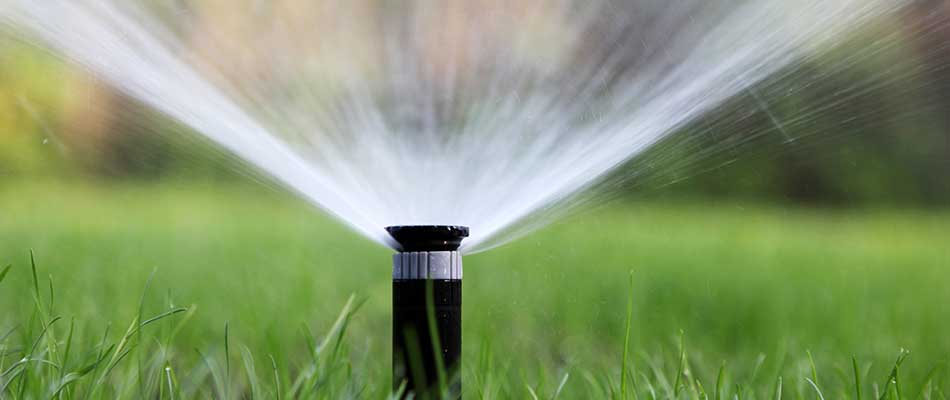 Give your lawn and plants the correct amount of water every single time with one of our high-tech and reliable irrigation systems. We will design and install your irrigation system to fit your property's needs so that you don't have to pull out the sprinkler ever again! If your home already has an irrigation system, our crew can also perform repairs, winterization, and startup services for your system.
If your home or business is located in the Omaha, NE area, including Elkhorn and Bennington, call our office today for all things irrigation!
---
We Can Help You Design & Build Your Irrigation System From Scratch
If you are new to the irrigation game, we can help you build your new system from scratch. Every property is different and will need a customized system to get the best results for your lawn and landscape. One of our system options is drip irrigation, which will deliver water directly to your plant's root zone. In turn, this will prevent wasting water and it will save you money down the line.
When you design and install a new irrigation system with our team, you will receive the "smart" experience. Your new irrigation system will be set up to connect to your wifi, meaning you can control it remotely without having to tinker around with it outside. Our "smart" irrigation systems will also monitor rain and adjust your watering schedule accordingly.
---
We repair irrigation system pipes, valves, rain sensors, and more.
You rely on your irrigation system to provide the correct amount of water to your grass and plants at the correct times, which is why it can be so frustrating if something breaks and needs a replacement. Our crew can help with this. We repair our own systems as well as systems installed by a different company. We can repair most things on your irrigation system, including:
Heads
Pipes
Valves
Timers
Rain Sensors
---
Winterize Your Irrigation System to Protect It from the Cold
As the warm weather comes to a close, it is so important to start thinking about your irrigation system and what it needs to prepare for the winter season. The cold temperatures in Omaha will quickly damage your system if it is not cared for properly beforehand. This is why our team offers a winterizing service for your irrigation system. We begin offering this service on October 15th of each year.
When you schedule our winterization service, our crew will:
Shut off the water supply.
Use an industrial air compressor to blow all of the water out of your waterline, pipes, valves, and sprinkler heads. This will make sure that there is no sitting water in there that will freeze.
Shut down the controller.
---
We will check your irrigation system for any damage during our startup service.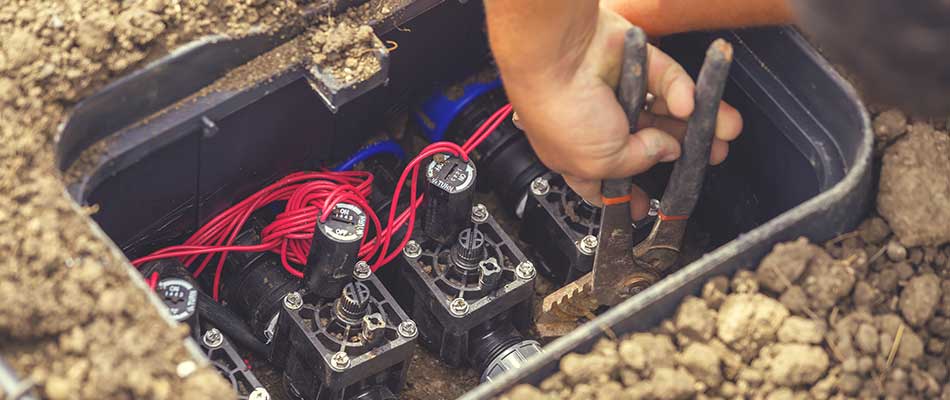 Once spring returns, it will be time to restart your irrigation system and prepare it for the warm weather ahead. It's important to have a professional team like ours restart your irrigation system because we have trained eyes that will identify any damaged parts. Our crew will make sure that everything is working smoothly so that you get optimal water coverage going into the growing season. You can schedule this service starting in April of each year.
During our irrigation system startup service, we will:
Perform a pressure test to check your main water line for any leaks.
Review each irrigation zone to make sure that water is reaching every spot on your lawn
Inspect and adjust your sprinkler heads
Test your rain sensor
Program your controller to operate on a certain schedule for the upcoming months
---
Call today to receive a quote for any of our irrigation system services.
Irrigation systems will make your life easier by watering your lawn on a schedule with smart, water-saving technology. Our team offers a wide variety of irrigation services including installation, repairs, winterization, and startups. If your home or business is located in the Omaha, NE area, including Elkhorn and Bennington, give our office a call today at (402) 397-5930 to receive a quote!