Our company offers weed control treatments for properties in or around Omaha, Elkhorn, and Bennington, NE.
Our weed control service is a 6-step program, keeping your lawn protected year-round.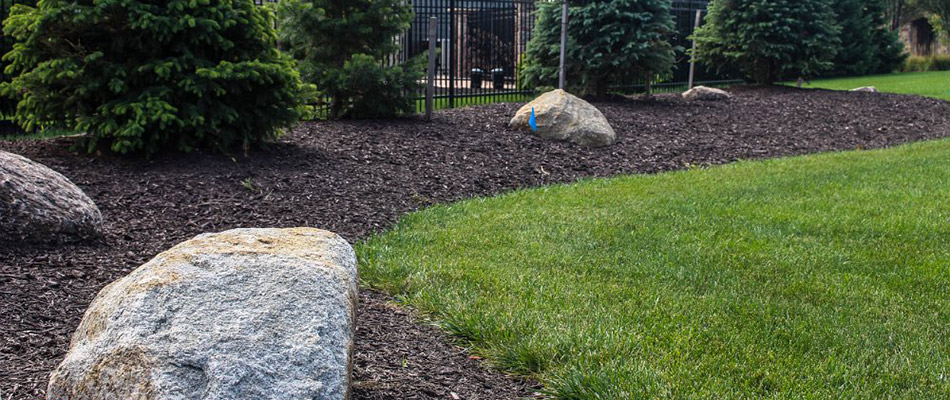 Pesky weeds not only make your lawn look messy, but they also steal water, nutrients, and sunlight from your grass and plants. Preventative weed treatments are the best way to protect your lawn from weed damage. Our company offers a 6-step program that continuously helps your lawn fight off weeds all year long. We include pre and post-emergent herbicides to both prevent weeds and kill the ones that have already popped up out of your soil. For the best results, we always suggest adding our fertilization program on top of our weed control program for comprehensive care.
We offer our weed control services to homes and businesses in Omaha and Elkhorn, NE as well as surrounding areas including Bennington and Gretna.
---
Our 6-Step Weed Control Treatment Program
After almost 20 years in business, our experts have perfected our weed control program. It is a mix of pre-emergent and post-emergent treatments that are applied based on the time of the year. At every one of our visits, we will use a spot treatment on weeds that have popped up since our last visit. Our experts will also always keep an eye on the health of your lawn throughout the program to ensure that everything looks healthy and there are no signs of disease or insects.
We want our customers to be 100% informed about what our crew is doing at each visit. Below is our whole treatment planned laid out so that you know exactly what is being applied and when.
Late March or Early April: This is the best time to get ahead of crabgrass weeds. Crabgrass is extremely common for lawns in and around Omaha, so we specifically target it with our pre-emergent applications. This will stop your weed seeds from germinating in your soil and will last for about 8-10 weeks.
Middle of May: More crabgrass pre-emergent applications are applied at this time. We will specifically target Broadleaf weeds as well during this treatment. May is when lawn fungus issues might make themselves present in your lawn. We advise our customers to always keep an eye on their lawn and notify us if there is anything different going on between our visits.
Early July: Our crew will return and do a check-up on your lawn at this time. No pre-emergents will be applied but we will continue to use post-emergent spot treatments to tackle any weeds that have slipped through the pre-emergent.
Middle of August: Same as our July visit, our crew will come for a check-up and apply any needed post-emergent applications.
September through October: Another lawn check-up and post-emergent application is scheduled sometime between September and October.
October through November: This is our last treatment of the year. Our crew will visit one last time before the snow falls to ensure that your lawn is prepared for the cold weather. We will apply post-emergent treatments to any remaining weeds and schedule a time to come back in the spring to assess your lawn health after the snow melts.
---
Pair your weed control treatment to our fertilization program for the healthiest lawn on the block.
Our weed control program is most often paired with our fertilization program. Our visiting schedule will stay exactly the same, yet instead of just adding weed control treatments, we will also add fertilization treatments. This will give your lawn the nutrients it needs to survive the various weather changes throughout the year. Weed control can only do so much if the roots of your grass are not receiving enough nutrients! A strong healthy lawn can fight off weeds better than an unfertilized lawn.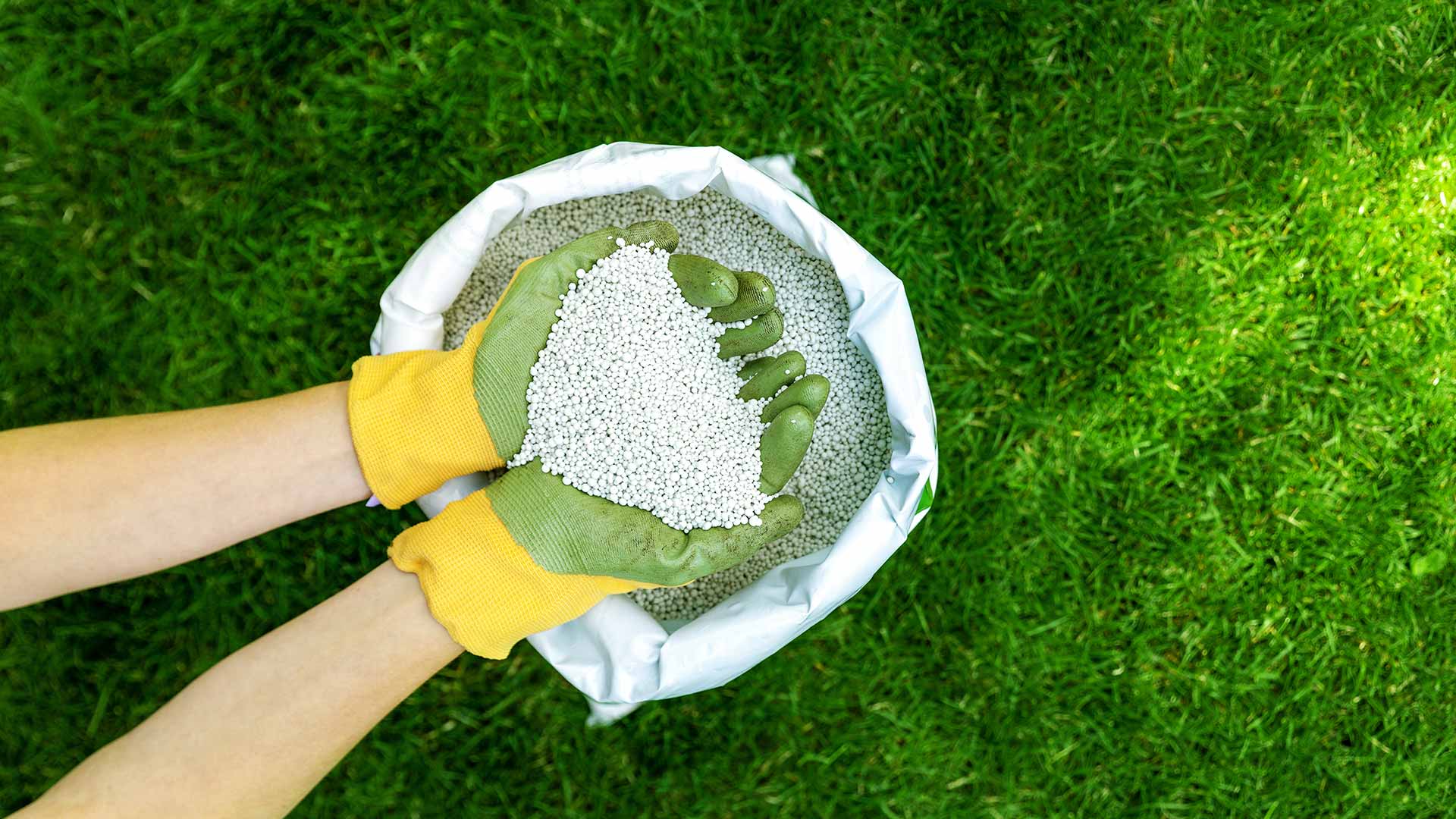 Lawn Care
& Maintenance Specialists
We know lawn care. Call our team of lawn service experts for the best in lawn fertilization treatments, core aeration services, and more in the Omaha, Nebraska area.
Fertilization
Weed Control
Pest Control
Core Aeration
Sod & Overseeding
& More!
By submitting this form, I agree that my phone number and email address may receive communications regarding service notices, billing communications, promotions/deals, and other notifications from our company. These messages may be delivered via email, SMS, calls, or voicemails. You can opt-out of SMS communications at any time by replying "STOP". You can opt-out of email promotional communications at any time by clicking the unsubscribe link. Your information is only used internally to provide/offer services and never sold to any 3rd parties. For more information, please review our privacy policy.
Let us keep a professional eye on your lawn all year long with our weed control program.
Enrolling in our weed control program will prevent common weeds like crabgrass and broadleafs from taking over your precious lawn. If your home or business is located in or around Omaha, Nebraska, including Elkhorn and Bennington, give our office a call today at (402) 397-5930 to enroll.