Bagworm Treatment Services in Omaha, Elkhorn, Bennington, NE & Nearby Areas
Our bagworm treatments will prevent these harmful insects from becoming a bigger problem for your plants.
Bagworm caterpillars live in plants and feed on their buds and leaves. They can cause significant damage if they are not treated. When you sign up for our bagworm treatments, our professionals will come to your property in May to spray a preventative insecticide throughout your plants and kill off bagworm larvae before they become a bigger problem.
Once your plants are free of bagworms, you can prevent future insect infestations with our shrub and tree fertilization service. Fertilizer provides essential nutrients that can help your plants defend themselves against harmful insects down the line. Our services are available in Omaha, NE and nearby areas like Elkhorn, and Bennington. Give us a call today at (402) 397-5930 for a quote.
---
What damages do bagworms cause?
Bagworms are caterpillars that live in and feed on plants like trees and shrubs. As they feed on the buds and foliage of your trees, they will start to start to cause extensive damage if they are not dealt with. In some cases, they may cause plants and trees to completely die due to defoliation. In Nebraska, bagworms begin to hatch in May and June and do the most damage in August and September.
---
How We Treat Bagworms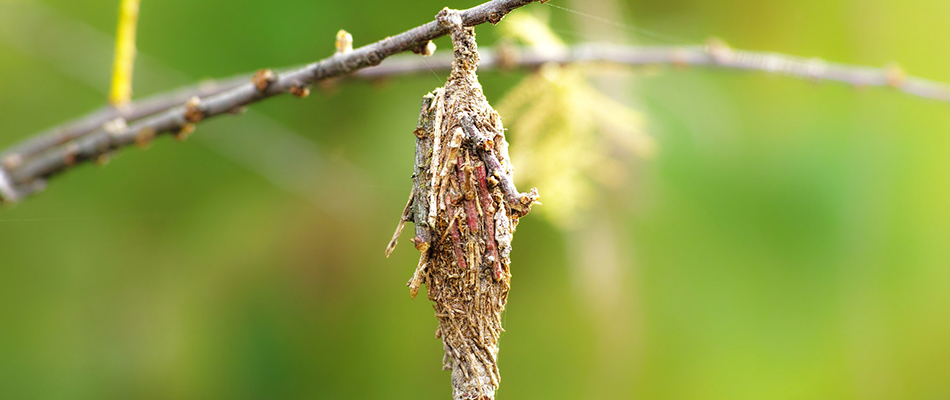 When you sign up for our bagworm treatment service, we'll come to your property to spray our preventative insecticide throughout your plants wherever their bags are located. This will get rid of the larvae before they have hatched, so they will never get the chance to start feeding on and damaging your plants. Our treatment is formulated with active ingredients that begin killing bagworms within minutes.
---
We Treat for Bagworms in May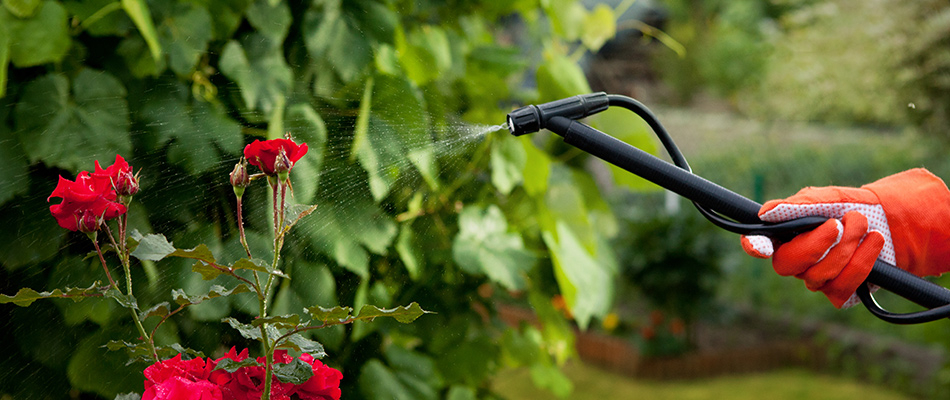 Bagworms will eat through the leaves of your plants and harm their overall health, so the sooner they are treated, the better. We will apply our preventative treatment in May in order to get ahead of this damage. Once we apply our treatment, you can rest easy knowing that the larvae will be killed before they can hatch.
We can also prevent Japanese Beetles from damaging your lawn with our preventative and curative treatments!
---
Prevent bagworm infestations with shrub and tree fertilization
Our insecticide is incredibly effective and will destroy these pests, but the way to avoid insect infestation in the future is by properly caring for your plants. We offer shrub and tree fertilization to help. By signing up for this service, we can give your plants the boost of nutrients that they need to withstand insect infestations and other issues down the line.
When you sign up, our team will visit your property 2-3 times each year to apply our granular fertilizer treatments. These treatments will supply your shrubs and trees with nitrogen, phosphorus, and potassium to keep them healthy, green, and strong. Healthy plants will have what it takes to defend themselves against unwelcome bagworms and other damaging insects.
---
Call us today to schedule our bagworm treatment!
Since 2002, we've been helping property owners protect their trees and shrubs with our bagworm treatment service. We also help them keep their trees and shrubs as strong and healthy as possible with our tree and shrub fertilization service. We proudly offer these services to residential, commercial, and HOA properties in Omaha, Elkhorn, Bennington, NE and throughout the surrounding areas. Give us a call at (402) 397-5930 today to receive a quote for our services.