Fertilization services for properties in Omaha, Elkhorn, Bennington, or nearby areas in NE.
Our expert 6-step fertilization program includes a winterizer to prepare your lawn for the cold season.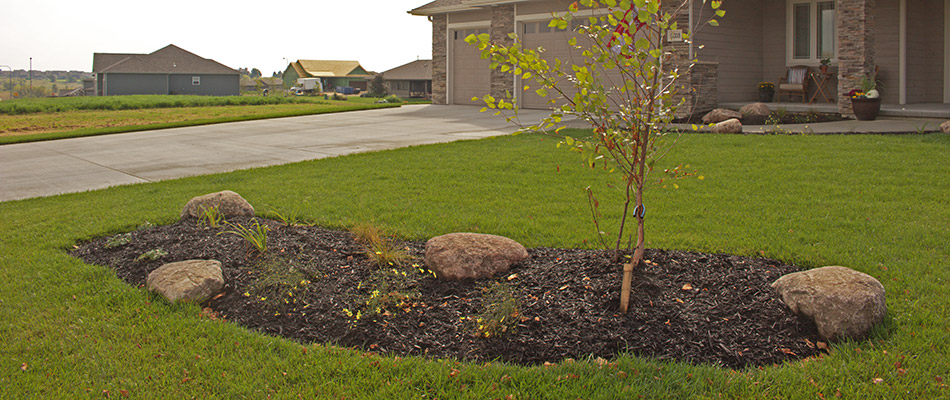 Have you noticed that your grass struggles a little bit more depending on the time of the year? Our lawns in Nebraska have both cool and warm-season types of grasses. Cool-season grass will struggle more in the summer heat, while warm-season grass struggles in the cooler spring and fall weather. Both types go dormant to survive the winter.
No matter what type of grass you have, fertilizer is the key to helping your lawn thrive year-round. Throughout the changing seasons, your grass will struggle to obtain the correct amount of nutrients it needs to bear the weather that it is not meant to survive. Our 6-step fertilization program keeps a keen eye on the health of your turf and makes sure that at every treatment, it gets exactly what it needs to survive the next couple of months. Our very last treatment of the year even includes a winterizer to help promote root growth all winter long. Our company offers our fertilization program to both residential and commercial properties located in Omaha, Elkhorn, Bennington, and surrounding areas.
---
What exactly is included in our 6-step fertilization program?
After being in business for almost 20 years, our company has perfected our fertilization program. It includes 6 different treatments of slow-release, granular fertilizer to ensure that your turf is protected until our crew can visit next.
Treatment One: In late March or early April, our crew will arrive on your property to administer the first application of the year. Your lawn has just come out of winter dormancy and is in desperate need of some help to gear up for the growing season. This treatment includes a slow-release fertilizer. During this application, our crew will also keep an eye out for any problems that may have formulated during the wintertime.
Treatment Two: This treatment will be applied in the middle of May. Our slow-release fertilizer will continue to feed your lawn the nutrients it needs to take full advantage of the growing season. It is important to note here that this is the time period when lawn fungus shows its signs. Our crew knows this and will keep an eye out for any health issues.
Treatment Three: In Early July, our team will return. Another slow-release fertilizer is applied! Since July is a warm and dry month, we suggest increasing your watering times to compensate.
Treatment Four: In the middle of August, we will apply another treatment of slow-release fertilizer. This will continue to keep your grass green throughout the hot summer months. You will want to continue to keep your increased watering schedule to ensure that your soil is getting enough water.
Treatment Five: After a few summer months full of increased foot traffic and lawnmower tracks, your lawn will be experiencing a little bit of extra stress. That is why this slow-release treatment is so important to replenish the needed nutrients for your grass roots. This treatment will be applied sometime between September and October. At this time, it is important to keep an eye out for areas of browning or discoloration that don't respond to water. This could be a sign of grub damage or a late-season fungus issue.
Treatment Six: Our last visit to your property will occur between October and November. Our crew will spray a winterizer throughout your lawn to prepare your turf for the colder months. This winterizer will encourage root growth throughout the winter and into the early spring, making it much easier for your grass to find its bearings when coming out of winter dormancy in the spring.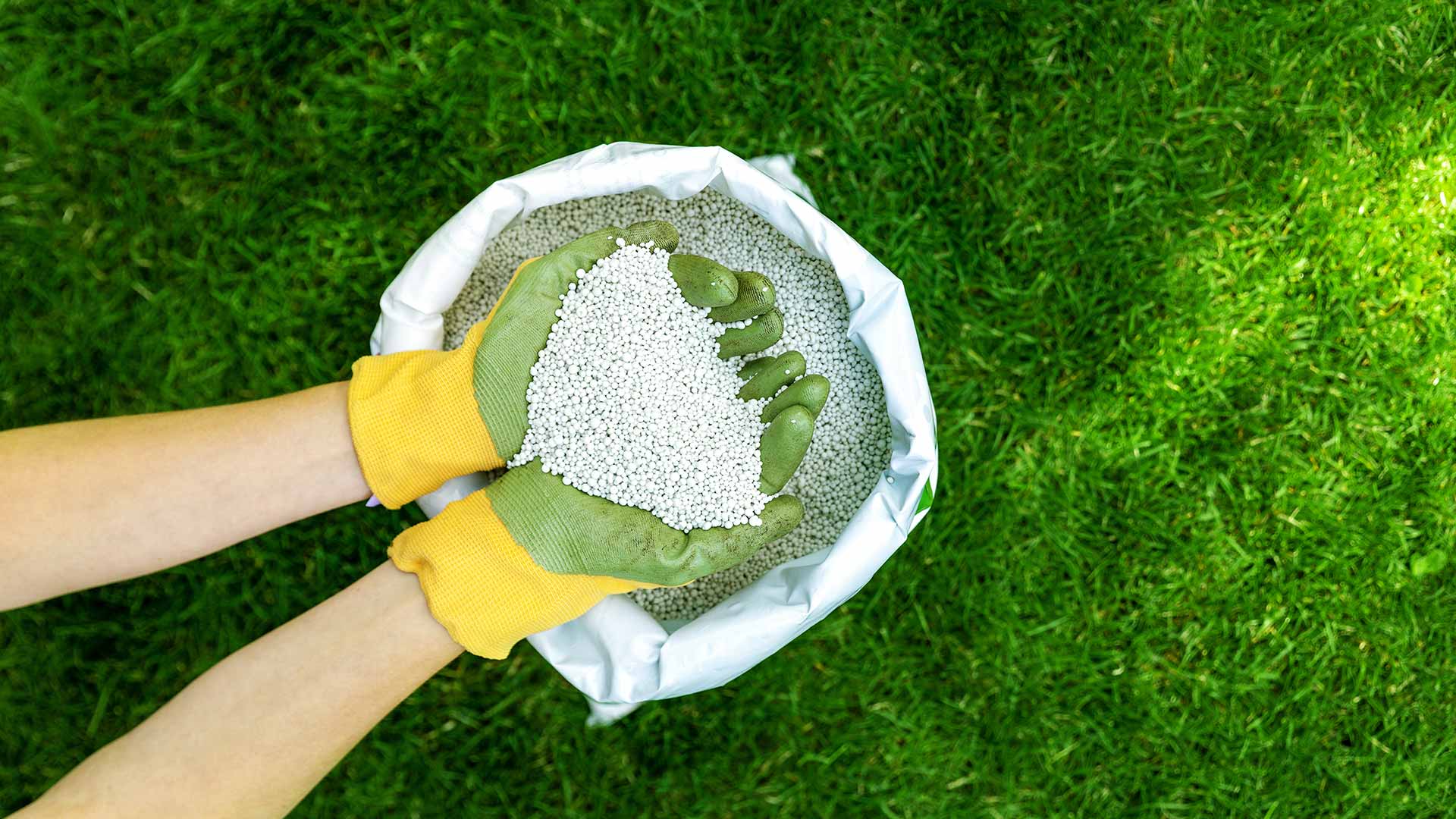 Lawn Care
& Maintenance Specialists
We know lawn care. Call our team of lawn service experts for the best in lawn fertilization treatments, core aeration services, and more in the Omaha, Nebraska area.
Fertilization
Weed Control
Pest Control
Core Aeration
Sod & Overseeding
& More!
By submitting this form, I agree that my phone number and email address may receive communications regarding service notices, billing communications, promotions/deals, and other notifications from our company. These messages may be delivered via email, SMS, calls, or voicemails. You can opt-out of SMS communications at any time by replying "STOP". You can opt-out of email promotional communications at any time by clicking the unsubscribe link. Your information is only used internally to provide/offer services and never sold to any 3rd parties. For more information, please review our privacy policy.
Our company also offers a 3-step landscape bed fertilizer program.
---
Want year-round lawn protection? Enroll in our fertilization program today.
Our team has been serving Omaha, Elkhorn, Bennington, and nearby communities since 2002. We have been protecting your neighbors' lawns with the highest standards of care and attention. If your lawn is having trouble making it through the changing seasons, enroll in our fertilization program by calling us at (402) 397-5930.