We offer Japanese beetle control in Omaha, Elkhorn, Bennington, NE and nearby areas.
Our team applies our Japanese beetle control treatments through soil drenching and foliar spray.
Japanese beetles are the adult form of grubs. As much as they cause significant damage during their larvae stage, they also stress out your lawn and other plants during adulthood. That is why keeping Japanese beetles away from your property is essential. Our team will leave you worry-free as we offer treatments in early May and from June to July during their active infestation period. To ensure the treatments will work efficiently, we apply it through soil drenching and foliar spray.
Another effective way to prevent Japanese beetles is by preventing them from turning into adult insects and targeting them when they are grubs. We offer grub control services that will protect your lawn from the larvae form of these pesky insects. If you own a business or home in Omaha, Elkhorn, Bennington, NE or a nearby city, our Japanese beetle control service is available to you.
---
How We Apply Our Japanese Beetle Control Treatments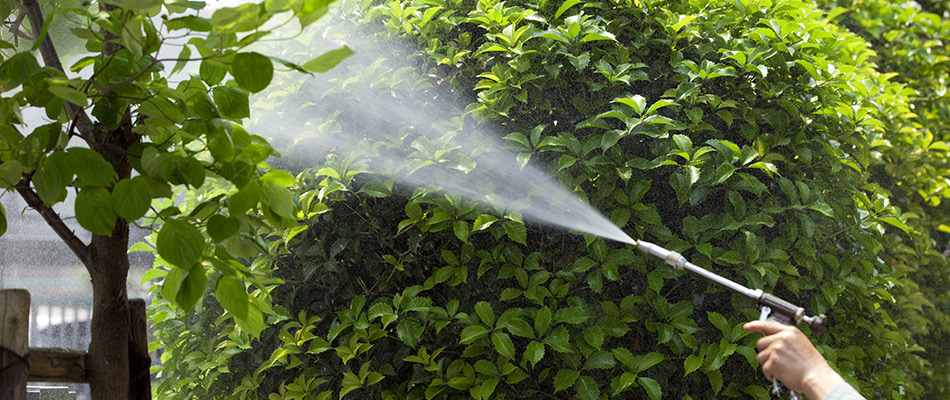 When dealing with Japanese beetles, our team wants to maximize the effects of the products we use to ensure we are efficiently targeting Japanese beetles. That is why we use these methods when applying our Japanese beetle control treatments:
Soil drenching: Our team will apply this treatment to the soil around the tree's base nearest to the roots. This method will introduce the product to your plant's circulatory system and into its leaves which Japanese beetles love to eat.
Foliar spray: Our team also applies Japanese beetle treatment through foliar spraying. Because Japanese beetles feed on the leaves of your grass, this application method will work best during active infestation periods.
---
When We Apply Our Treatments
As with any other treatment, timing is vital. When your hire our professionals at Groundscapes, Inc. to protect your lawn from Japanese beetles and the damage they bring to your lawn, you can rest assured we will apply the treatments at the right time. We perform our soil drenching treatment in early May when grubs are pupating before they become adult Japanese beetles.
Once the adult beetles have emerged from the ground, they will start feeding on your plants. This usually occurs in June and July, which is precisely when we apply our foliar spray treatments. We will visit your property 3 times from June to July to apply this treatment as this is the time that Japanese beetles are most active.
---
Target Japanese beetle larvae with our grub control services.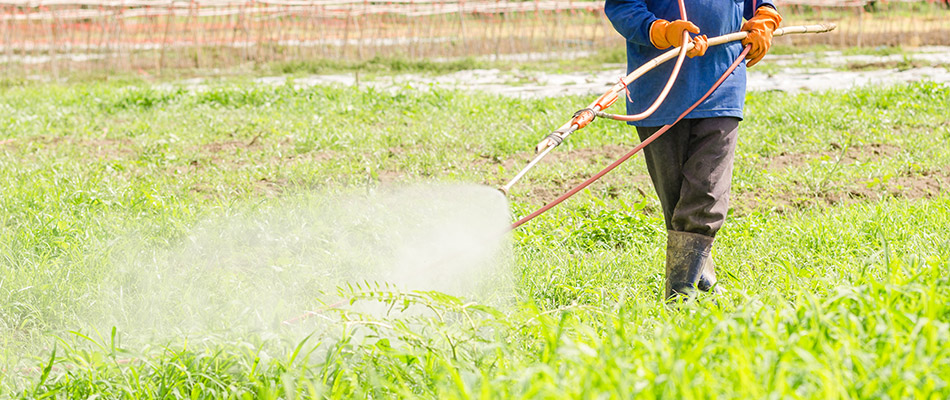 You can also prevent Japanese beetles from skeletonizing the leaves of your plants by targeting them as larvae or grubs. We have preventative grub control services that will target Japanese beetle eggs and newly hatched grubs in early July. Meanwhile, our curative treatments can kill existing grubs feeding on the roots of your turf in August.
Strengthening your lawn will help it tolerate insect infestations. Talk to our experts about our outstanding lawn care services!
---
Call our pros today to schedule our Japanese beetle control services!
When Japanese beetles are on your property, you will want to act fast to minimize the amount of damage that they can cause. With 19 years years of experience, you can count on us to protect your lawn from the damage of Japanese beetles. We offer our Japanese beetle control service to properties in Omaha, Elkhorn, Bennington, NE and nearby communities. Call us today at (402) 397-5930 to schedule!