We offer leaf removal services in Omaha, Elkhorn, Bennington, NE and nearby areas.
Our team of leaf removal pros will haul all of the leaves off of your property to give you a nice, clean lawn you can enjoy.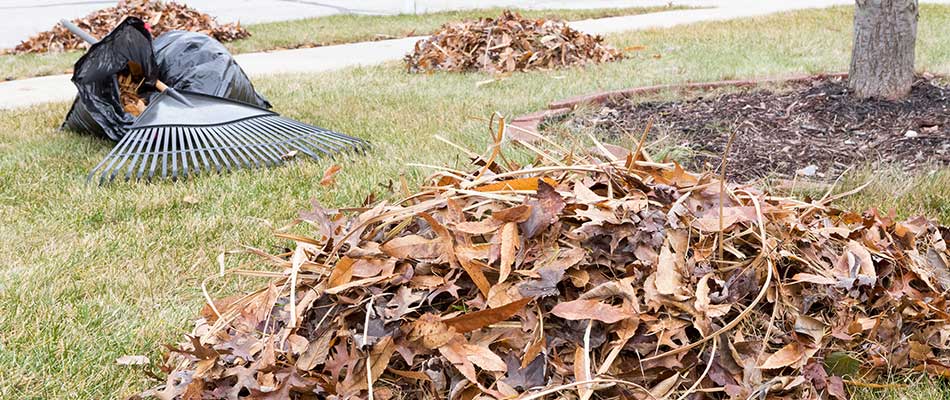 While the autumn leaves create a beautiful display of colors, they can be an issue when they fall on your lawn and start piling up. Letting leaves collect on your lawn and ignoring them is not good for the aesthetics and health of your turf. Leaf piles block sunlight and air from entering your soil, which negatively impacts your grass health. But worry not! Our leaf removal service is here to save your lawn from getting smothered under all of those leaves.
Depending on the size of your property and the number of leaves, our crew will either mulch and bag your leaves or rake them onto a tarp. No matter our process, though, we will always finish up by completely removing the leaves from your property instead of leaving them on your curb. Leaf removal is available as an independent service, as a part of our maintenance program, or as an extension to our mowing and yard cleanup services. We proudly serve properties in the Omaha, Elkhorn, and Bennington, NE areas.
---
We tailor our leaf removal service to the size of your property.
Our leaf removal service ensures you will have a clean and clutter-free yard in the end. To achieve this result in the best way possible, we have split our leaf removal service into two different processes. The one we choose for our clients depends on the size of the property that they have. These processes help us to be thorough and efficient, allowing us to wow you with the results and be out of your hair as soon as possible.
For large properties: Our team uses leaf blowers to push the leaves out of corners, fence lines, walkways, patios, driveways, and other parts of your yard. We will move them to one section of your lawn to mulch and bag them for easy removal from your property.
For smaller properties: We will rake up leaves on your lawn and haul them away on tarps.
You can rely on us to always haul away your leaves instead of leaving them in a pile at the edge of your property.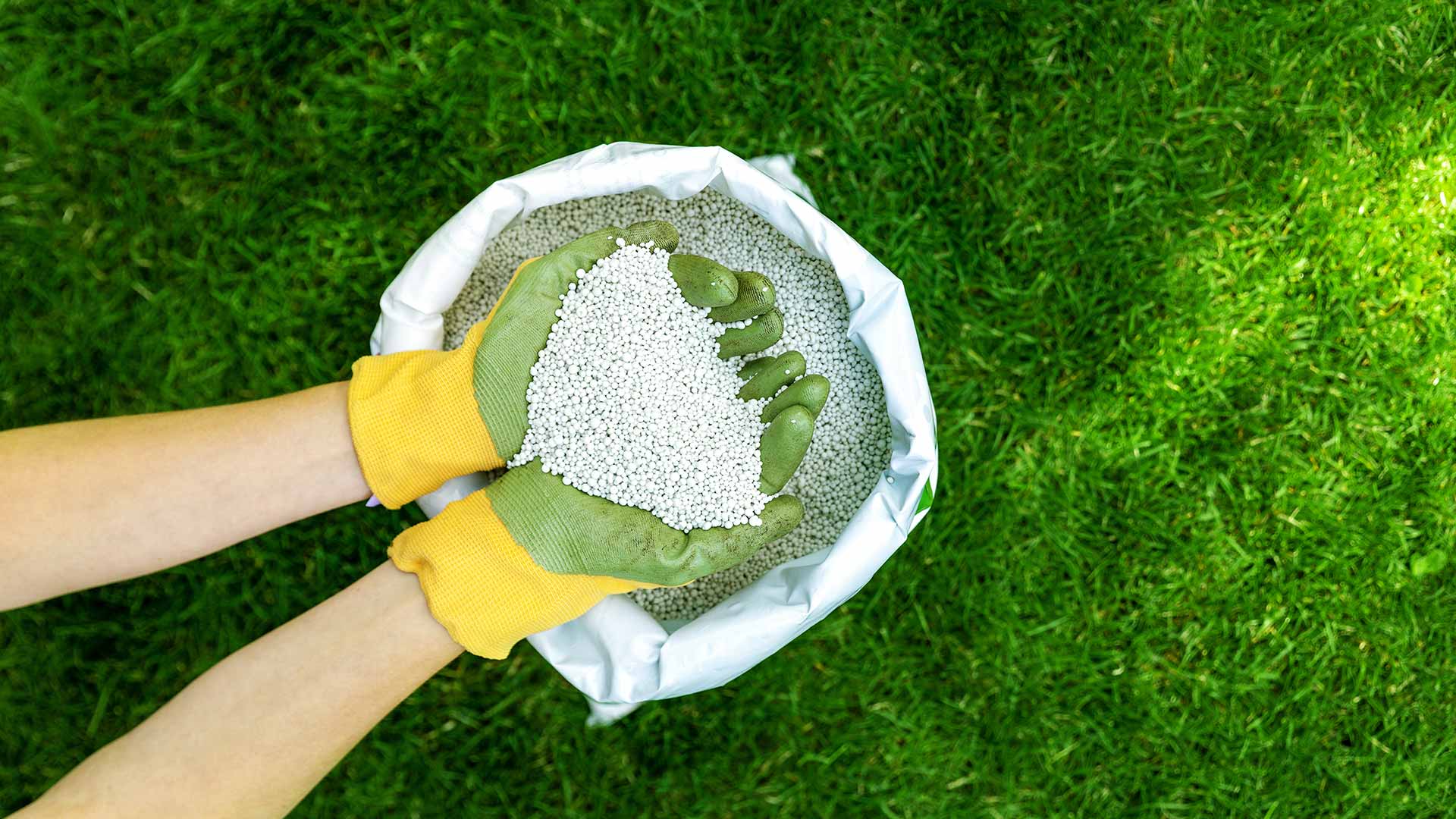 Lawn Care
& Maintenance Specialists
We know lawn care. Call our team of lawn service experts for the best in lawn fertilization treatments, core aeration services, and more in the Omaha, Nebraska area.
Fertilization
Weed Control
Pest Control
Core Aeration
Sod & Overseeding
& More!
By submitting this form, I agree that my phone number and email address may receive communications regarding service notices, billing communications, promotions/deals, and other notifications from our company. These messages may be delivered via email, SMS, calls, or voicemails. You can opt-out of SMS communications at any time by replying "STOP". You can opt-out of email promotional communications at any time by clicking the unsubscribe link. Your information is only used internally to provide/offer services and never sold to any 3rd parties. For more information, please review our privacy policy.
Leaf removal is offered as an independent service or as an addition to our other services.
We get it - sometimes, you just need a quick, one-time leaf removal service without all of the extra fluff. We can do that for you! For your convenience, we offer our leaf removal service independent from our other services. Just call our team and schedule your leaf removal service for the fall season without any other strings attached.
However, if your property needs a little extra attention, we've got your back on that too! Schedule leaf removal as an extension to your mowing or fall cleanup service or sign up for our comprehensive maintenance package! Along with leaf removal, this package also includes mowing, trimming, mulch and rock installation, and seasonal cleanups.
---
Call us today to schedule your leaf removal service!
Leaf piles pose several issues: poor aesthetics, weakened turf, and ideal hiding spots for harmful pests. It is smart to remove them before the snow falls so that you won't be unpleasantly surprised with lawn issues come springtime!
Our crew has the proper equipment to remove leaves from both small and large properties. So, no matter if you have a quaint residential property or a large commercial property, we can help. We proudly offer our leaf removal service to the Omaha, Elkhorn, and Bennington, NE areas. Dial (402) 397-5930 today to schedule.