Our landscape services are available in Omaha, Elkhorn, Bennington, NE, and nearby areas.
Our services include landscape design, annual flower installation, plant trimming and pruning, and more.
Are you interested in cultivating the most gorgeous landscape possible? If so, then our professional landscape services are the way to go. At Groundscapes, Inc., we offer a variety of landscape services to help you achieve a dreamy outdoor environment. These services include landscape design, annual flower installation, plant trimming and pruning, and more that can transform the face of your property. We proudly serve clients in and around the Omaha, NE area, including Elkhorn and Bennington. Call us today at (402) 397-5930 and we'll get you set up with a consultation.
---
Landscape Design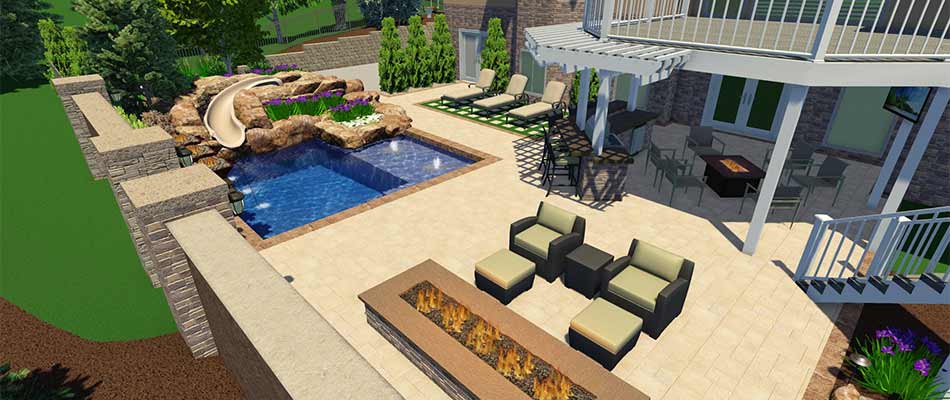 Choosing the details for your landscape design is an exciting process that we would love to work with you to develop. For every project, we provide landscape designs using 2D and 3D renderings. These showcase every aspect of your future project before we begin construction. Not only do design renderings provide a fun, realistic way to envision your future landscape, they also help us make sure that we construct the project of your dreams!
---
Mulch & Rock Installation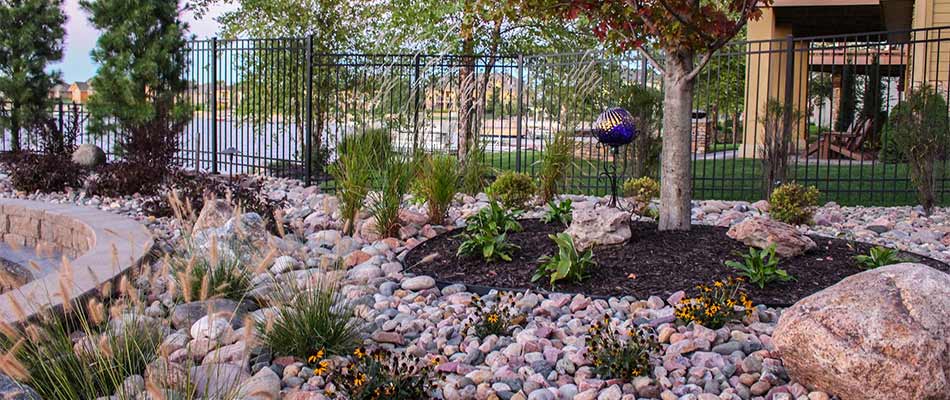 The perfect way to distinguish your landscape and protect your plants at the same time is by using a ground cover. We install a variety of mulch and rock ground coverings to suit the style of your property. These will help prevent weed growth and insulate your soil so that your landscape beds stay healthy a lot longer than they would without the added protection.
---
Softscapes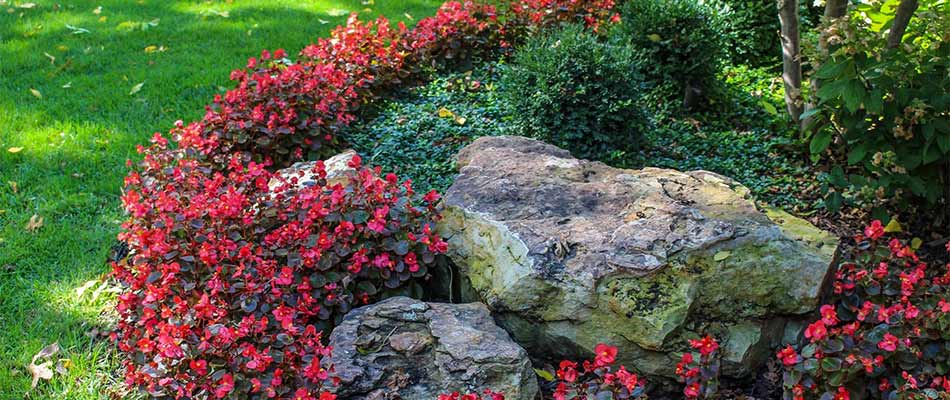 Flowers and trees are some of the most customizable softscape materials that we install. Your options to choose from are endless! If you are looking to customize new landscape beds or renovate your existing ones, we can help you every step of the way. Together, we can explore plant options for your project and tie the elements together in a 3D design rendering. We install and renovate softscapes from mid-August through mid-October when temperatures are perfect to help stabilize the soil.
---
Annual Flowers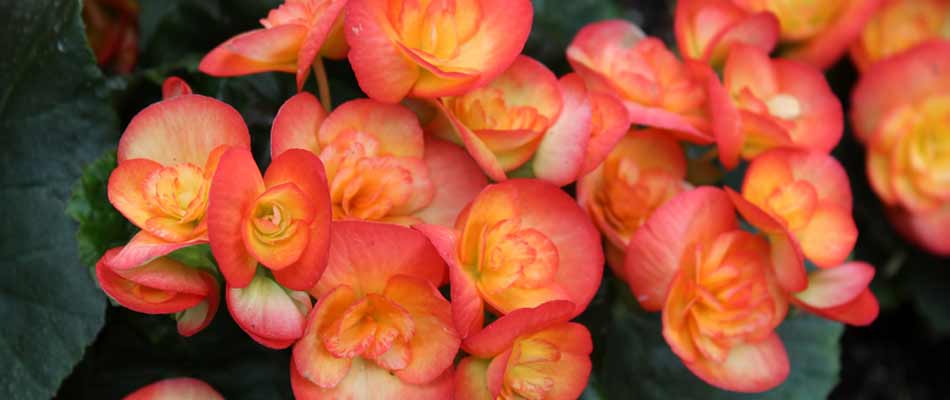 Adding a pop of seasonal color to your landscape with annuals is an incredible way to boost your curb appeal. These flowers grow, bloom, and live out their complete lifespans in one season, so you can diversify your plants throughout the year. We install both cool and warm-season annuals for both residential and commercial clients in Omaha, NE and nearby areas.
We won the Best of Omaha for Outdoor Living in 2020 and 2021!
---
Trimming & Pruning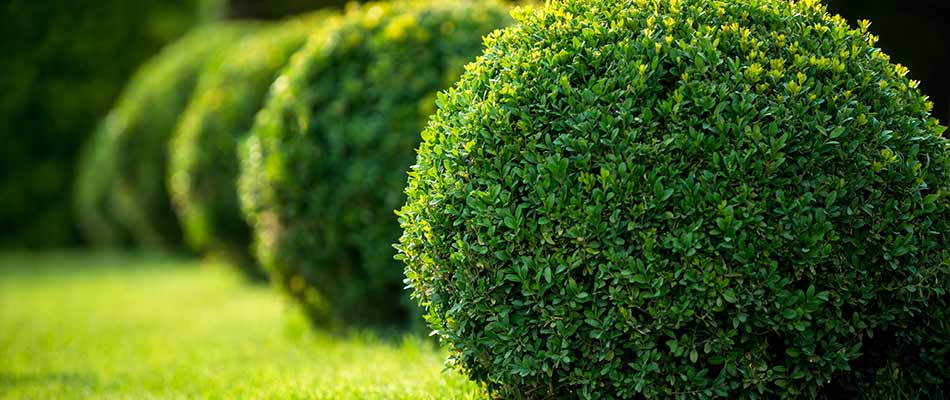 It's amazing what thorough trimming and pruning can do to spruce up your plant life. Your trees, shrubs, hedges, and other plants all require trimming to look their best and receive adequate sunlight. They require pruning to remain healthy and ward off diseases and insect infestations. That's why we offer both services to ensure that your plants are in top condition all year long.
---
Outdoor Lighting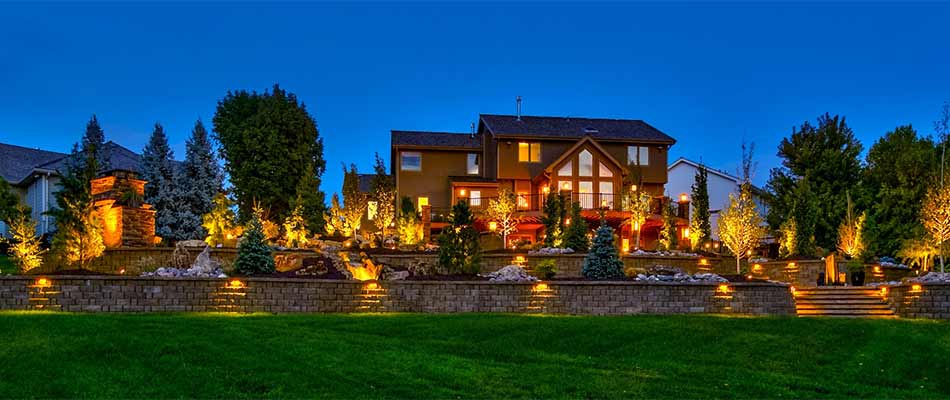 Outdoor lighting will increase the safety of your home and add a certain ambiance to the nightly appearance of your property. We can install our LED, energy-efficient light bulbs throughout your walkways, steps, and many other areas around your home and landscape. We can also upgrade your existing halogen lightbulbs to LED bulbs, which are long-lasting and can significantly reduce your energy consumption.
---
Irrigation Services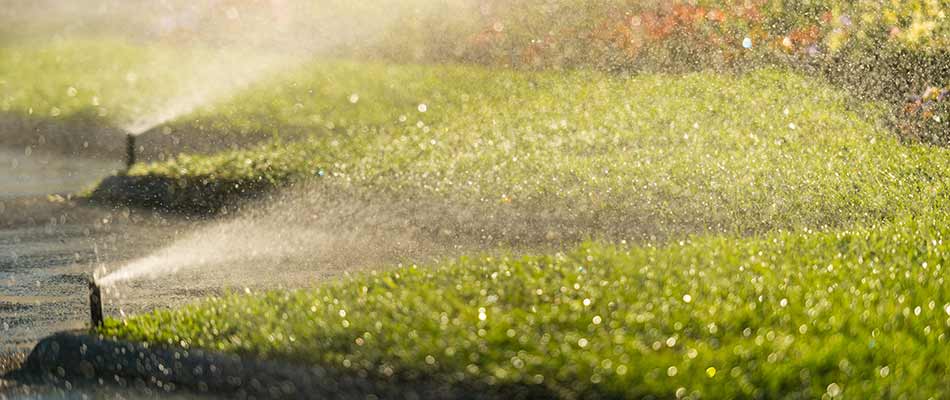 An irrigation system provides a hands-off way to water your lawn and landscape. It is built for efficiency so that your vegetation gets the right amount of water each day. Every property is unique, which is why we offer custom irrigation services. We can design a system that will work best for the specific needs of your vegetation.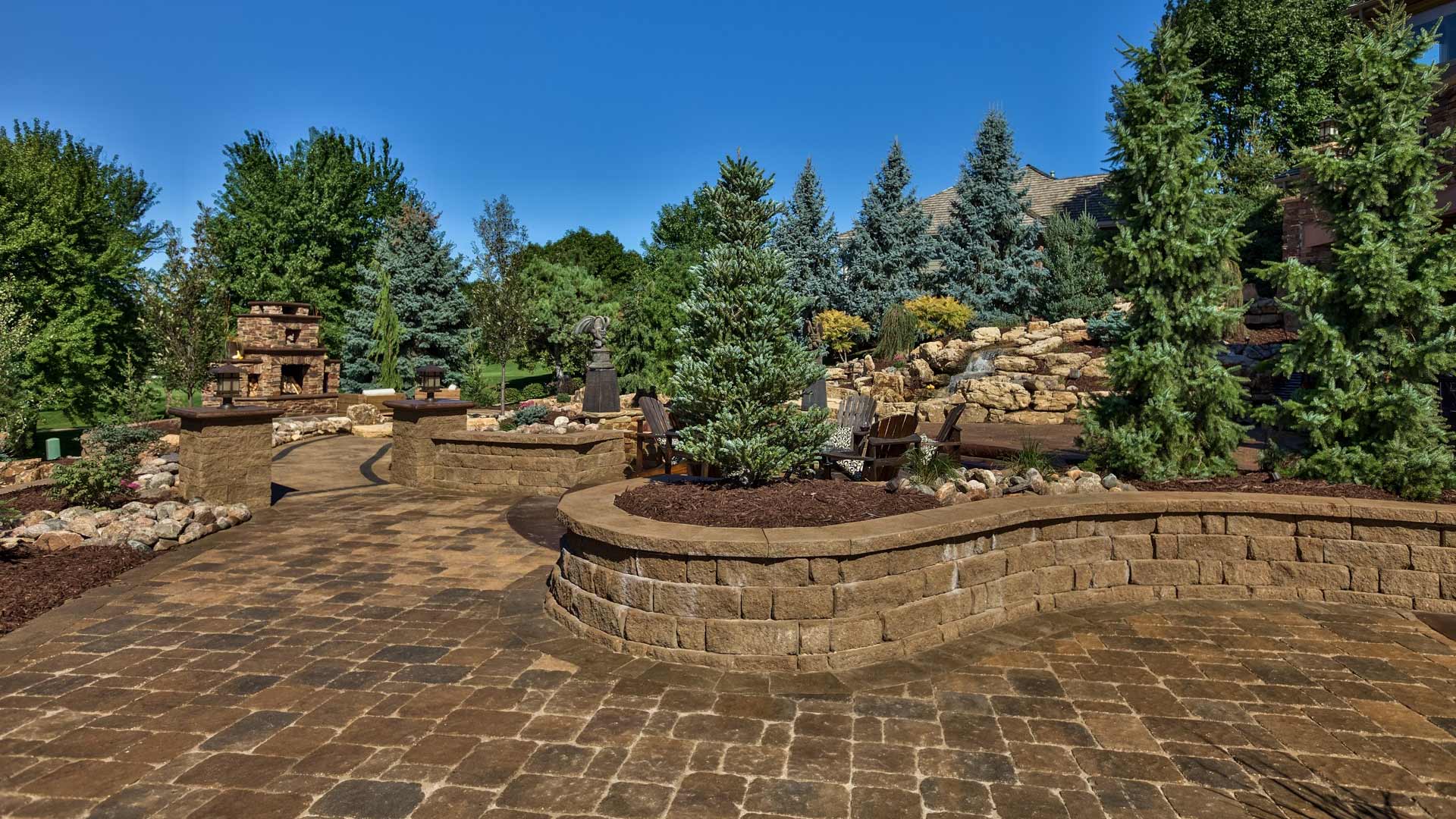 Landscaping
Design & Build
We're the experts in landscaping and hardscaping in the Omaha, Nebraska area. We build everything from outdoor fireplaces, outdoor kitchens, to high-end water features. Call or schedule a landscaping consultation.
Pools
Outdoor Kitchens
Fire Features
Walls
Patios
& More!
By submitting this form, I agree that my phone number and email address may receive communications regarding service notices, billing communications, promotions/deals, and other notifications from our company. These messages may be delivered via email, SMS, calls, or voicemails. You can opt-out of SMS communications at any time by replying "STOP". You can opt-out of email promotional communications at any time by clicking the unsubscribe link. Your information is only used internally to provide/offer services and never sold to any 3rd parties. For more information, please review our privacy policy.
Landscape Weed Control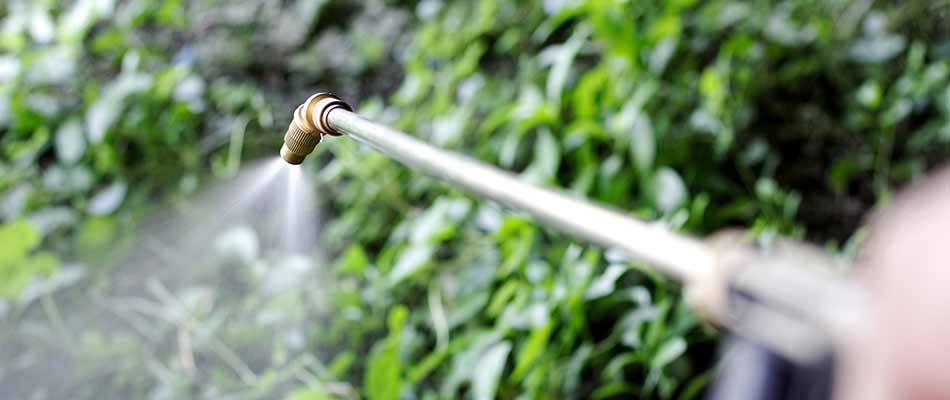 By nature, weeds are very hard on the plants and flowers around them. They constantly absorb the essential nutrients from your grass and plants for themselves. We offer pre-emergent landscape weed control treatments to destroy weeds and minimize their chance of germinating. Our product is completely safe for your flowers and plants. We'll also hand-pull any young weeds that we see in your landscape beds.
---
Drainage & Grading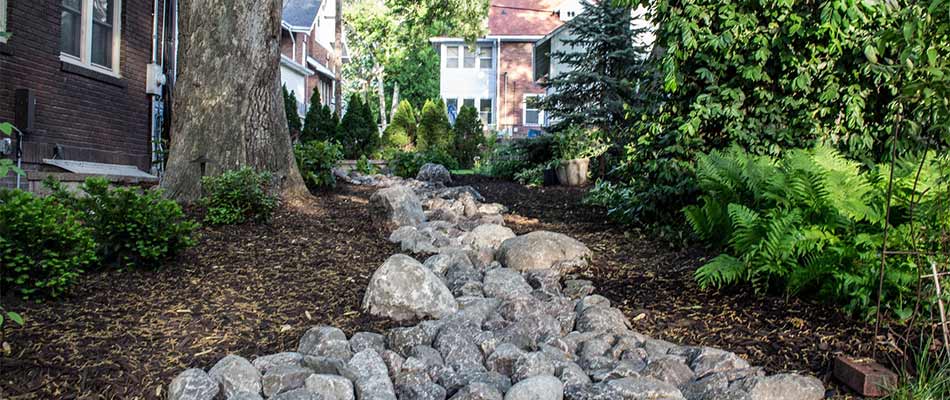 We offer drainage and grading solutions to help you resolve drainage problems on your property. Our professionals are skilled in installing French drains, dry creek beds, and several more solutions to take care of these issues or prevent future drainage problems down the road.
---
Let us help you with your next landscape project. Call us today to schedule!
At Groundscapes, Inc., we have provided exceptional landscaping services for 19 years years. We can help you with your next landscape project, big or small! We serve clients in Omaha, Elkhorn, Bennington, and nearby areas in Nebraska. If you are ready to get started, give us a call today at (402) 397-5930 to schedule a consultation.