You love your home - it's comfortable, cozy in the winter, and has just the perfect design to make any guest or friend impressed the moment they walk in the door. But you are not satisfied. Not because of any feature within your home - but with the lack of care and attention you have given to the different features outside of your home. It's time to change things up, you think. It's time to build out and remodel your backyard, to make it equally appealing as the inside of your house.
You decide you want to create a luxury and homely backyard living room, so you come to us. Welcome to Groundscapes original series on building the perfect backyard living room. In this feature, we will walk you through everything you need to know - from lighting and color schemes, to fire features, paver patios and outdoor kitchens - in order to better equip you with an irresistible outdoor atmosphere.
Note: All Photos Used in This Series Are Original Groundscapes Photos from Real Clients We Have Worked With Over the Years!
Let's Start With the Basics: Why Would Anyone Want To Build A Room Outdoors?
As surprising as it might seem, outdoor living rooms are rising in popularity. As a more natural and open-air environment, customers from around the United States are deciding that they prefer to watch the big game, entertain guests, have friends over, and spend time together - when they can feel the summer sun, the fall breeze, or the nighttime stars.
An outdoor living room, is your step back into nature. But there's a catch - outdoor home environments can be designed in such a way that they perfectly balance comfort with natural appeal and aesthetics.
Consider the following example below:
This luxurious rocky mountain garden with artisanal design, was built as a serene escape into nature - from the comfortable confines of the customers patio. The hand-laid foundation of paver's is smooth to bare feet, and cold in the summer. The natural atmosphere was created through the selective placing of plants, rocks and flowers, as well as the calming water feature towards the back.
This is a living space, built around a desire for peace and quiet. A natural feeling home environment, and a relaxing and calming atmosphere.
Imagine Your Ideal Evening Activity In Your Backyard: What Does It Look Like?
To start preparing your particular dream backyard living room, you need to start by thinking about what you like to do and who you would like to involve: are you, like the customers explained above, interested in a relaxing and calm environment? Do you like to have friends or family over frequently? Are you keen on socializing, or more inclined to doing activities with other people? How many people do you have in your home who would want to use the outdoor living room? Is there an optimal spot for a particular feature you already have in mind? By asking all of these questions, you are taking the first step in imagining what your outdoor living room will look like.
Importantly, some people may not know the exact details of what they want, but they clearly have a certain atmosphere or use-case in mind for their outdoor living room. If you are one of those people, don't hesitate to get in touch with one of Groundscapes luxury design consultants: We can take your different feelings, desires, and tastes, and combine them into a unique home atmosphere that you might think impossible.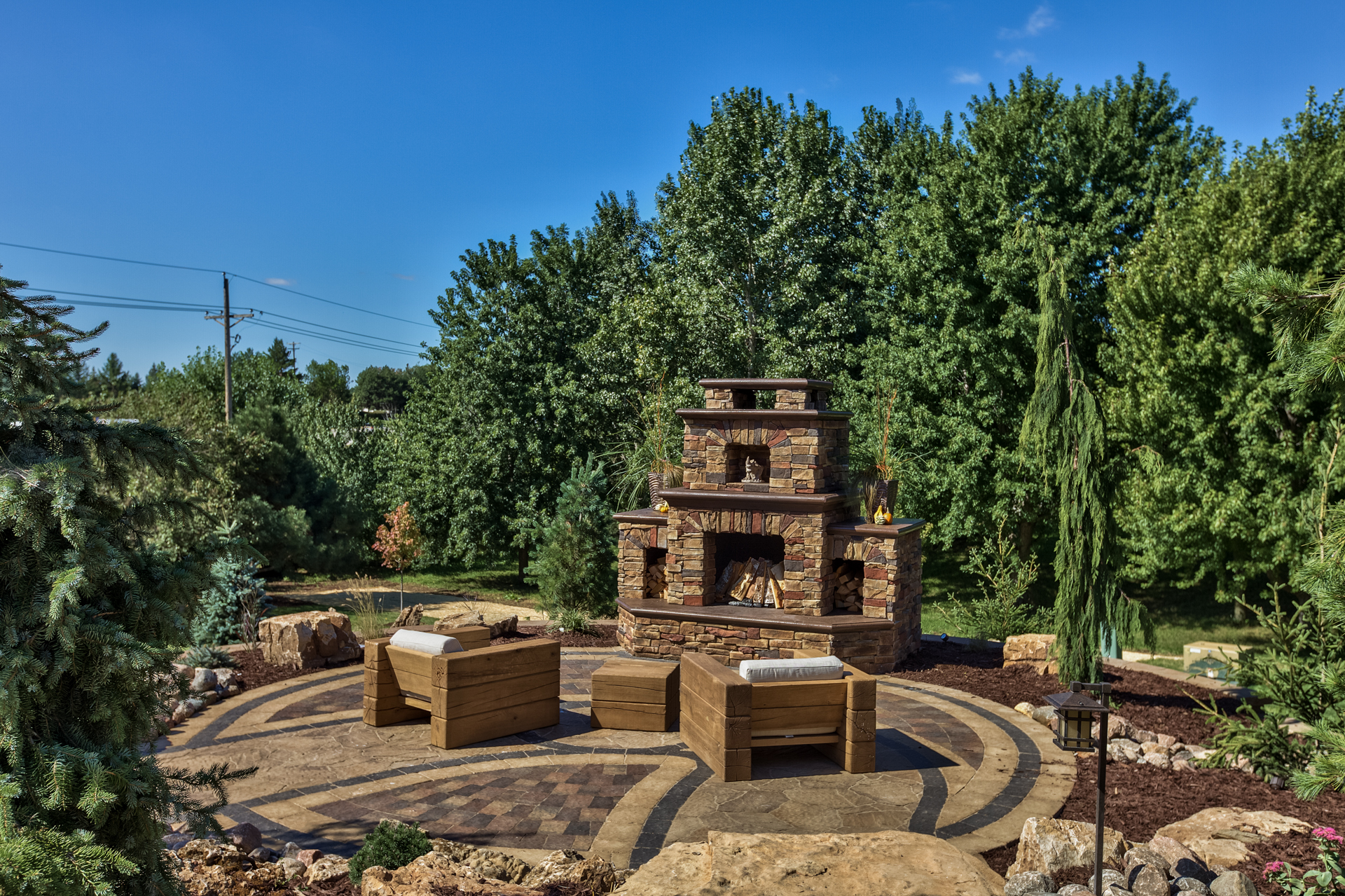 To summarize, this introductory episode on your Backyard Living Room was meant to establish two things: (1) That outdoor living rooms are valuable places to reconnect with nature and enjoy time with one another, and (2) The possibilities are limitless for what kind of outdoor backyard you would like to have - getting started is dependent upon your imagination and preferences!