We offer landscape designs and renderings for projects in and around Omaha, Elkhorn, and Bennington.
Use our innovative 2D and 3D rendering technology to watch your landscape designs come to life.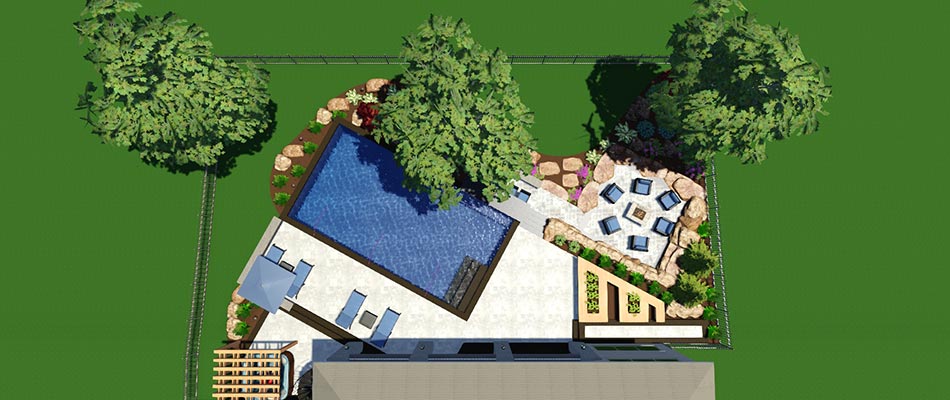 You are putting a lot of time and attention into designing your outdoor living space, so it is crucial to do everything you can to make sure that it turns out exactly as you had planned. It can be easy for things to get lost in translation between the customer and the landscape company. That's why our team uses landscape design renderings to make sure that nothing gets missed.
Our experts use both 2D and 3D design renderings. We will make these after the initial consultation and before installation begins. These help clients envision what their property will look like and allows them to catch anything they might want to be changed. We generate these renderings for both softscape and hardscape designs.
Our landscape design renderings are made for projects that are in and around Omaha, Nebraska such as Elkhorn, Bennington, and Gretna.
---
Design renderings will give you a sneak peek of your finished project.
It is hard to envision what your new landscape will look like once the project is finished without any visual help. That's why it was a no-brainer when we decided to add these 2D and 3D renderings to our design process. Our clients love them because they are able to get a sneak peek of their new outdoor living space before we even begin the installation. Design renderings drastically decrease the chance for any miscommunication between our clients and crew, making for an overall better project experience.
The best part about these renderings is that our clients can make tweaks to them as many times as they please. Our clients have the final say and we will only move forward with the project once they are 100% happy with how the design rendering looks.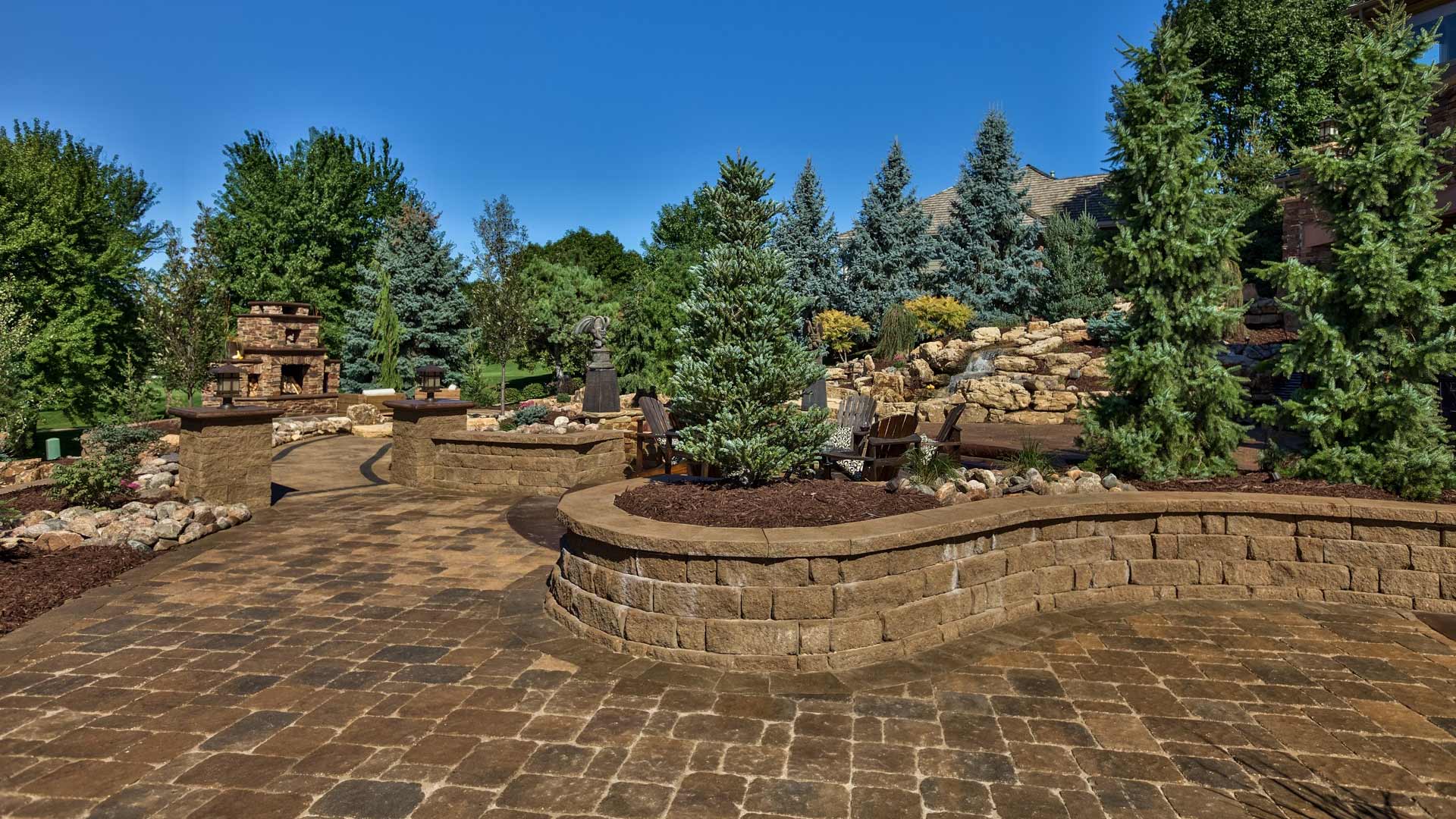 Landscaping
Design & Build
We're the experts in landscaping and hardscaping in the Omaha, Nebraska area. We build everything from outdoor fireplaces, outdoor kitchens, to high-end water features. Call or schedule a landscaping consultation.
Pools
Outdoor Kitchens
Fire Features
Walls
Patios
& More!
By submitting this form, I agree that my phone number and email address may receive communications regarding service notices, billing communications, promotions/deals, and other notifications from our company. These messages may be delivered via email, SMS, calls, or voicemails. You can opt-out of SMS communications at any time by replying "STOP". You can opt-out of email promotional communications at any time by clicking the unsubscribe link. Your information is only used internally to provide/offer services and never sold to any 3rd parties. For more information, please review our privacy policy.
Create a visual representation of your project with 2D design renderings.
Humans are better equipped to imagine their design project with the help of visual representation. Because of this, we generate a design rendering no matter the size of your project. For the smaller landscape projects, we will generate a 2D rendering. This will give you a straight-on view of what your new project will look like once it's finished. 2D renderings will be made in color to give you a better visual experience, allowing you to clearly see your new landscape and pick out any details you may want to adjust.
---
3D design renderings will show you every angle of your project.
Just like 2D renderings, 3D renderings give you a great view of your future landscape. We use these for our bigger landscape projects. The difference is that you get a complete look at all angles of the project instead of just the straight-on, 2D picture. 3D renderings are just as they sound - 3-dimensional! To give you the best visual experience possible, we create a video paired with your 3D design to bring your project to life right before your eyes. The software we use to create these renderings offers many benefits such as:
The ability to see what your landscape will look like at night
An aerial view of your design
The ability to display your chosen plants at different life stages (budding to blooming)
---
Landscape Design & Renderings Gallery
---
Let us help you with your next landscape design project. Call our office today!
Our mission is to help you create your dream living space with ease. Our team will make your design process easy and straightforward. You will never have to guess how the outcome will look because you will know even before we begin the installation process.
If you are planning a landscape design project located in or around the Omaha, Nebraska area including Elkhorn and Bennington, give our office a call at (402) 397-5930. Speak with a team member today to see how we can take the guesswork and stress out of your next project.