Top-quality lawn care services offered in Omaha, Elkhorn, Bennington, and nearby cities in Nebraska.
Services such as fertilization, weed control, and core aeration will set your lawn up for success.
It is important to always keep an eye on the health of your lawn to make sure that it always looks lush and green. Proper lawn care services such as fertilization, weed control, and core aeration will stay on top of potential issues such as insect infestations and lack of nutrients in your soil. Although each service has many benefits on its own, pairing them together will create optimal conditions for growth.
Most homeowners don't know that lawn care is different than lawn maintenance. We offer both services to create a comprehensive program, but lawn care is focused specifically on overall health. Lawn maintenance is more focused on appearance and includes services such as mowing and leaf removal. When combined, they leave your lawn healthy, lush, and green!
At Groundscapes, Inc., our team of experts is proud to serve residential, commercial, and HOA properties located in and around Omaha, Elkhorn, and Bennington, Nebraska.
---
Our lawn care services include fertilization, insect control, core aeration, and more.
Our comprehensive lawn care program focuses on making your grass and soil the healthiest that they can be. Signs that your lawn needs a little bit of assistance include brown grass and empty patches despite all the water it receives. Our experts are trained to know exactly the problem you are dealing with and just how to solve it. Below are the lawn care services that we offer:
Fertilization: Our grass fertilization service is a 6-step treatment process. We apply a granular spread to your lawn a couple of times a year, starting in the Spring and ending in the Fall. Not only do we fertilize your grass, but we can also focus on your shrubs and trees. These will only need 2-3 treatments to respond to the fertilizer.
Weed control: Common weeds in Nebraska include bluegrass, bursage, ryegrass, and more. These pesky plants steal water, sunlight, and nutrients from the other plants on your lawn. We can help you control your weed problem and also prevent them from coming back.
Insect control: Insect issues can be a real pain. We specifically focus on grub, Japanese beetle, and bagworm treatments. Our experts will help you identify what type of insect is invading your lawn and create an effective treatment plan for you.
Core aeration: This is the process of poking many small holes in your lawn to allow better access for sunlight, water, and nutrients to reach your soil and grass roots. This is commonly done when you notice your grass is having trouble growing. We offer this service in both the spring and the fall and we recommend that it is done annually.
Overseeding: Overseeding is the process of spreading extra grass seed onto your existing turf. This can be done throughout your entire lawn or just on select spots that aren't growing as well as the rest. We use a fescue seed blend for our cool-season grasses in Nebraska. We recommend that this is done annually.
Sod Installation: Often after new construction, your grass needs to be replaced. Our company uses sod so that you can enjoy an "instant lawn." Sod is more efficient and requires less maintenance than grass seed. You will only have to water your sod about twice a day for the first couple of weeks as opposed to four times a day with grass seed. In addition to the lower maintenance, you'll be left with a much denser lawn.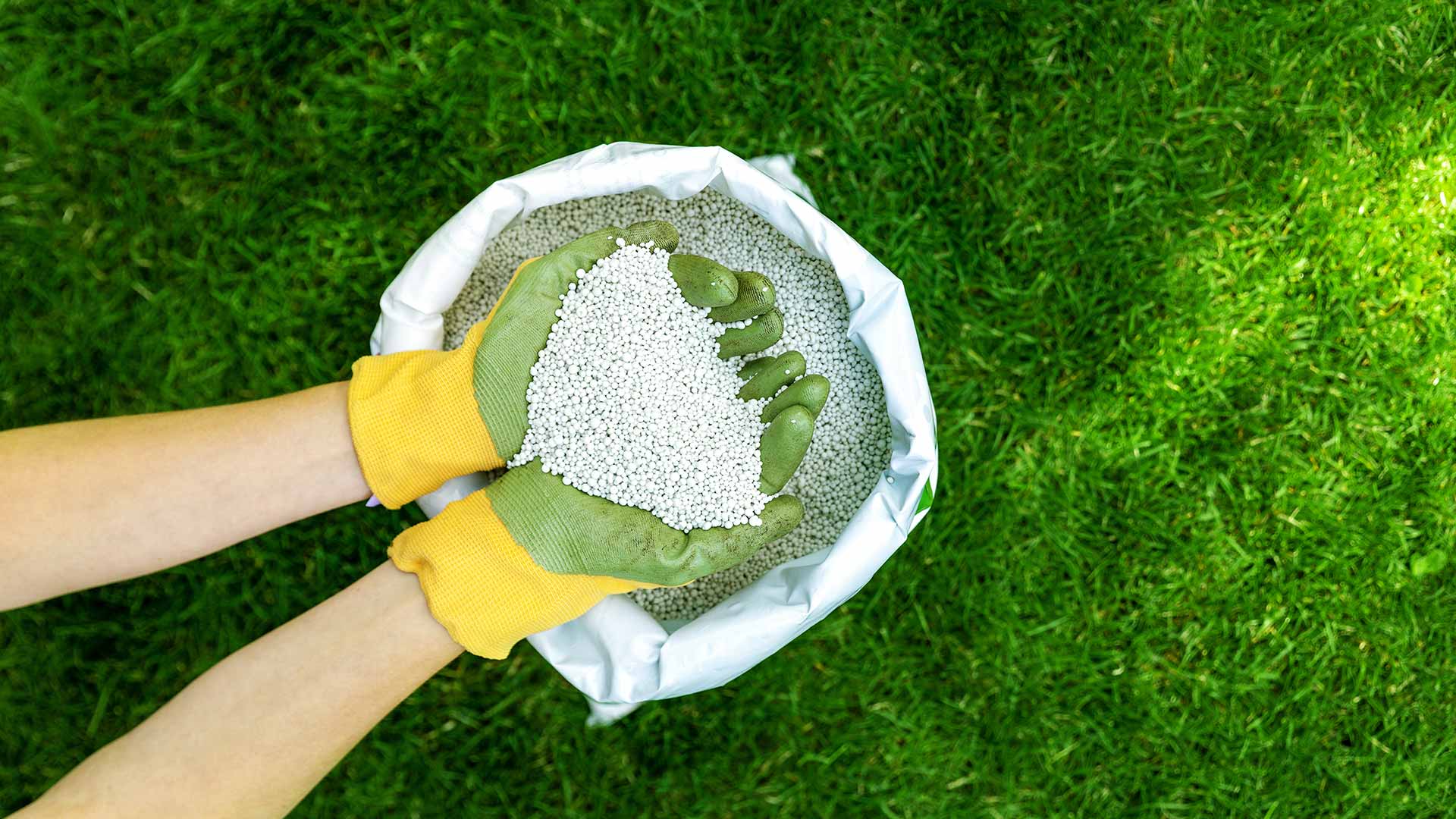 Lawn Care
& Maintenance Specialists
We know lawn care. Call our team of lawn service experts for the best in lawn fertilization treatments, core aeration services, and more in the Omaha, Nebraska area.
Fertilization
Weed Control
Pest Control
Core Aeration
Sod & Overseeding
& More!
By submitting this form, I agree that my phone number and email address may receive communications regarding service notices, billing communications, promotions/deals, and other notifications from our company. These messages may be delivered via email, SMS, calls, or voicemails. You can opt-out of SMS communications at any time by replying "STOP". You can opt-out of email promotional communications at any time by clicking the unsubscribe link. Your information is only used internally to provide/offer services and never sold to any 3rd parties. For more information, please review our privacy policy.
What services should you pair together for your lawn care program?
All of these services are great and effective on their own, yet pairing some of them together will only make your lawn stronger. If you are looking to make a comprehensive lawn care program to ensure the success of your grass and soil, we recommend pairing the following:
Fertilization and weed control: You fertilize your lawn when it is having trouble growing on its own. Part of the problem might be that the weeds in your lawn are taking up too much of the essential sunlight, water, and nutrients from your grass and other plants. Pairing these two services together will ensure that your roots are getting everything they need to grow thick and strong.
Core aeration and overseeding: When you spread seeds throughout your existing lawn, you want to be sure that they reach the soil and are able to germinate. That's why aerating your lawn before you overseed is the most effective way to make sure that they have a good chance of reaching your soil.
---
Lawn Care Gallery
---
Call us to learn more about our lawn care services.
We understand it can be overwhelming to look at a lawn that isn't doing well and to not know what your next step is. That's why professionals like us make it our mission to help you win back your lush, green lawn. Our comprehensive lawn care services are offered to residential, commercial, and HOA properties located in and around Omaha, Elkhorn, and Bennington, Nebraska. Give us a call at (402) 397-5930 to learn more and to receive a quote.