Landscaping is a source of hidden-value for home-sellers that most fail to fully appreciate! From curb appeal and first impressions, to what some of the best realtors have to say, the verdict is in: Landscaping plays a significant role in increasing your home's value, and getting it off the market quickly.
How much a softscape or hardscape increases your home's value is very much dependent upon how much you are willing to invest in your home environment, and what kind of an outdoor atmosphere you are trying to create. Below, Groundscapes' Team of Expert Craftsmen have provided a holistic assessment for home-sellers interested in the benefits of landscaping. Let's Get Started!
Part 1: It All Starts With Curb Appeal
If you're buying a home, the first thing you pay attention to is the exterior! When you pull up in the car for the first time, your first impressions will largely determine your attitude to the inside and backyard of the house. 'Curb Appeal' as it is called by realtors and landscaping designers, is essential to keep in mind when selling your home.
Fact: According to the 2018 Remodeling Impact Report, 94% of all realtors have suggested that sellers improve their curb appeal before listing a home for sale.
More concretely, this means that by paying attention to your softscapes, the flowers and trees you have planted, and any gardening you have done, you immediately stand a much better chance of making your home more appealing to a prospective buyer.
Part 2: Home Value is Estimated By Also Considering the Landscape and 'Atmosphere' of the Home
While many home-sellers may think that home value is determined by the internal contents of a home, few realize the potential value of investing in a quality landscape. According to a study by Professor Mark Henry from Clemson University, home prices stand to increase anywhere from 4 - 12% by investing in a landscaping feature.
This means, according to Virginia Tech Professor Alex Niemiera, that a $300,000 dollar home can add anywhere from $16,000 - $38,000 dollars in value by just investing in landscaping! A Colorado State University Study goes so far as to argue that every $1 dollar you invest in your landscape before selling, can translate into $1.35 dollars on the market when it comes time to sell (that's a 135% increase!).
Fact: The American Society of Landscape Architects (ASLA) suggests that all residential homeowners invest at least 10% of their home's value in landscaping during the time they inhabit it.
Many experts and appraisers believe that landscaping is essential for simply maintaining your home value: failing to invest in landscaping improvements, can actually decrease the value of your home when it comes time to sell.
Part 3: Let's Get Specific - 6 Landscaping Improvements That Will Increase Your Home's Value
What specific improvements can you add to your home today, to really stand out in the housing market and increase the overall value of your home?
1. Hedges: According to SmartMoney softscaping improvements such as hedges, increase property value by 3.6% on their own!
2. Paver Patios: According to the American Institute of Architects Home Design Trends Survey, outdoor living areas including a paver patio, fire pit, and lighting, is the number #1 'special function room' among consumers. A survey from Quebec found that such patios have the capacity to increase property values by an astounding 12.4%!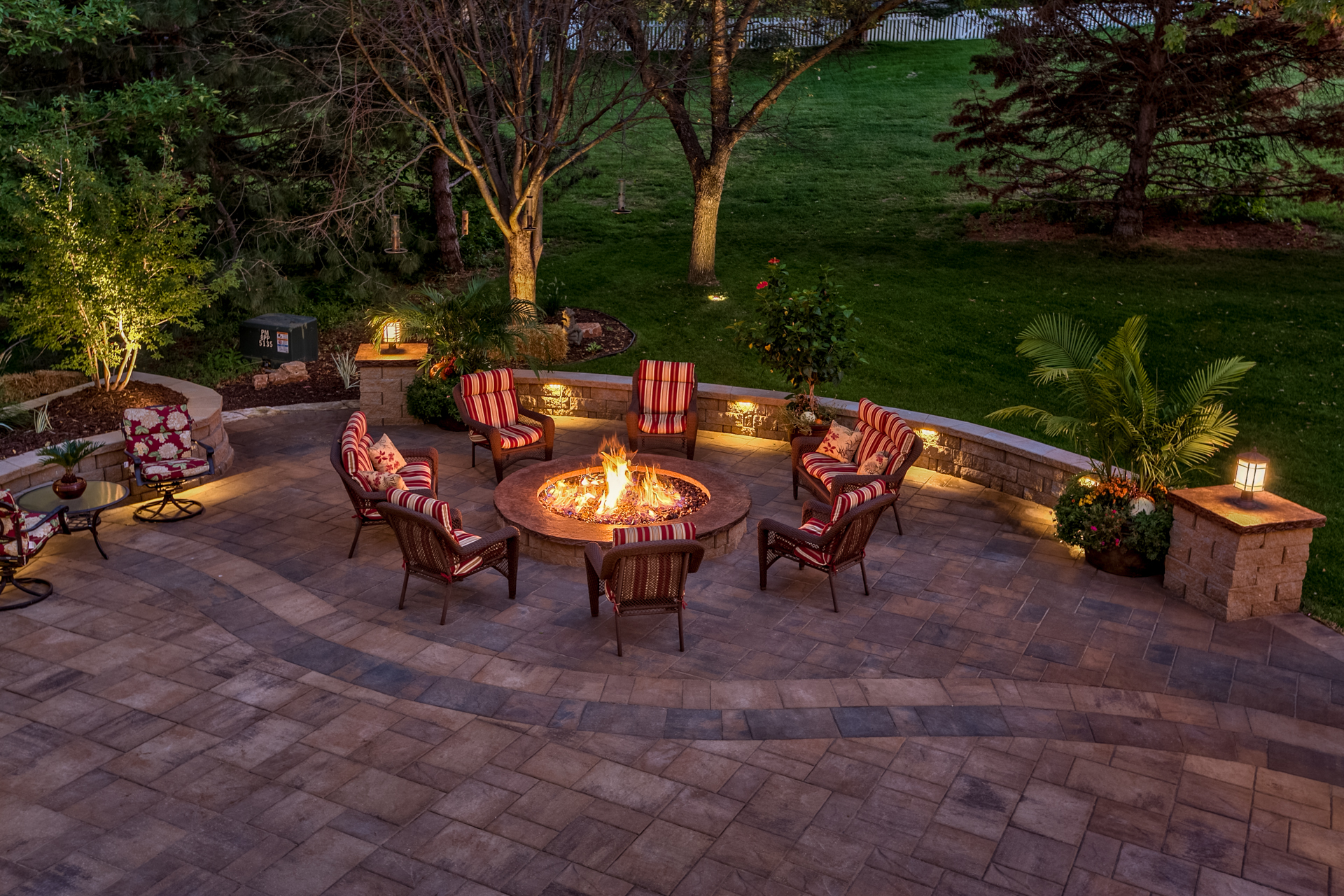 3. General Landscaping Maintenance: Standard lawn care service, while perhaps less glamorous than a swimming pool or fire pit, is a consistent investment that pays dividends when it's time to sell. According to REALTORS a standard lawn care service is the Number 1 Home Project that appealed most to buyers in 2018. Even beyond the appeal, REALTORS estimated that consistent lawn care services could ultimately return up to 267% of the cost of having the service.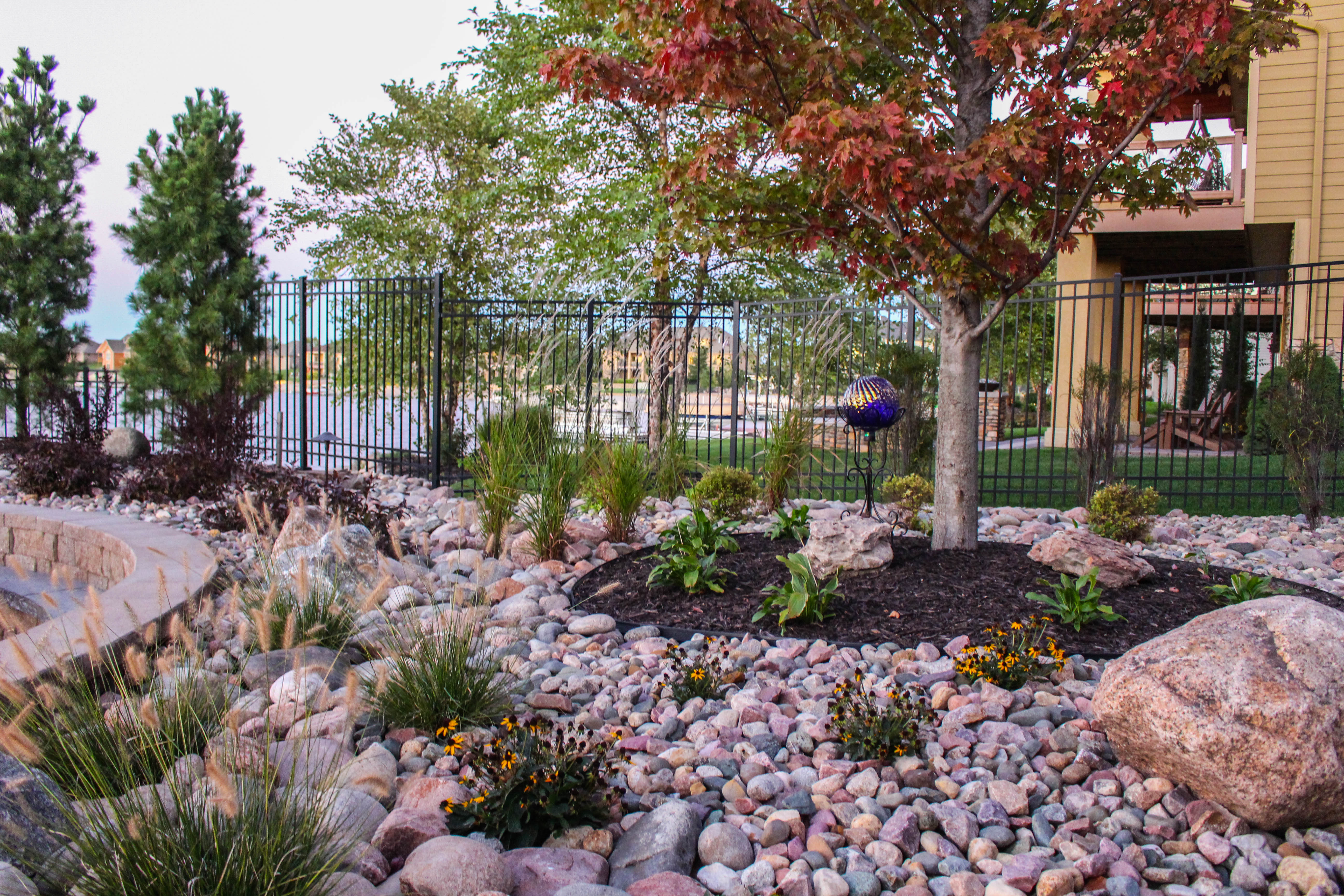 4. Outdoor Kitchens: Today, refers to Outdoor Kitchens as the 'Backyard Status Symbol' for home enthusiasts. We couldn't agree more: An outdoor kitchen is a game-changer when it comes to selling your home. The added refinement, accessibility, and capacity to entertain remains a key selling point for all buyers that want to make the most of the outdoors (i.e. everyone!).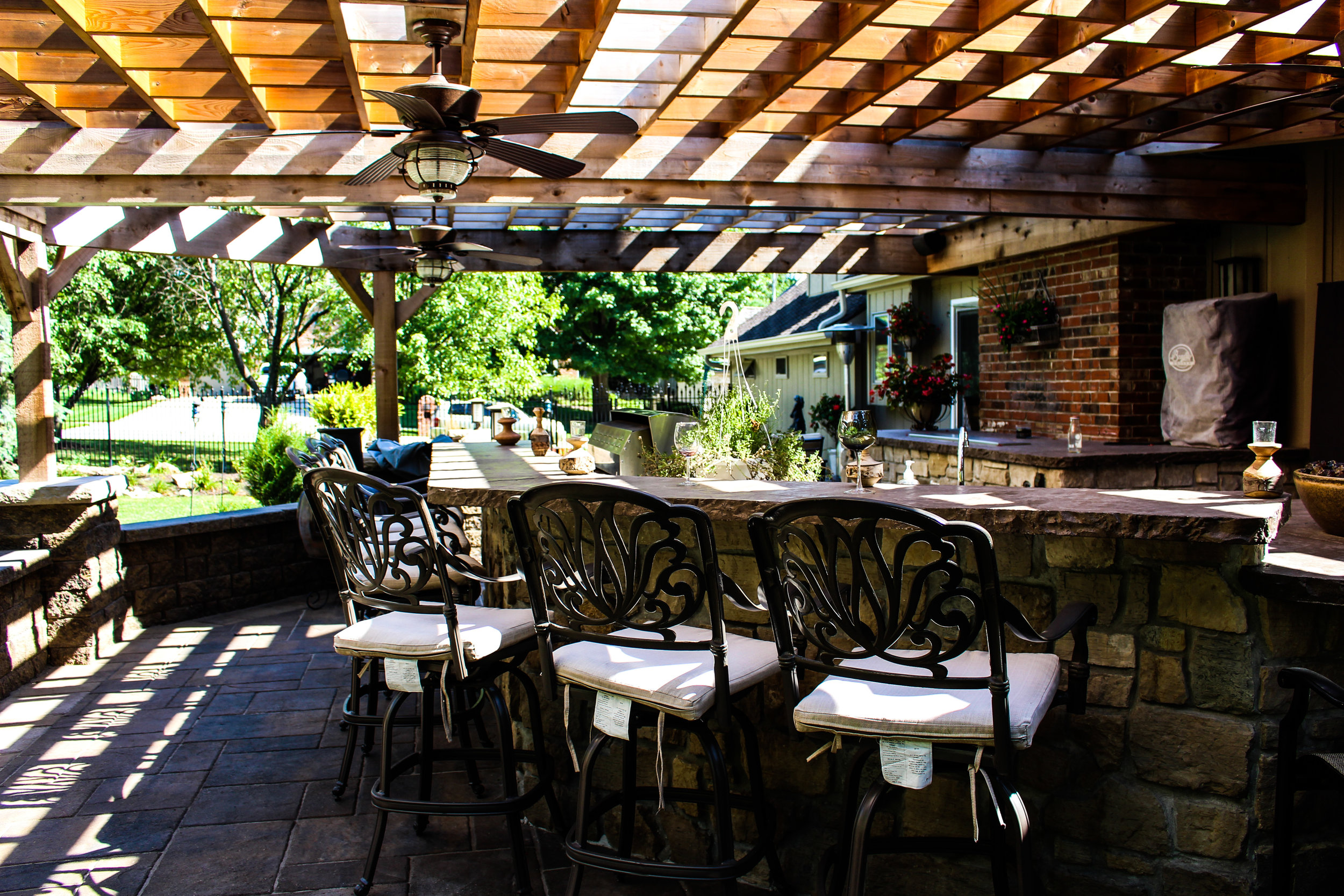 5. Outdoor Structures: Perhaps the most surprising landscaping improvement that increases home value, is what can be generally categorized as 'Outdoor structures'. This refers to home improvements that provide much needed extra comfort to potential buyers: Storage Sheds, Guest Houses, Serenity Ponds, Gazebos, Sun Covers and much more. While the cost for such improvements can vary depending on the materials used and the size of the structure, it is well worth the investment when it comes time to sell.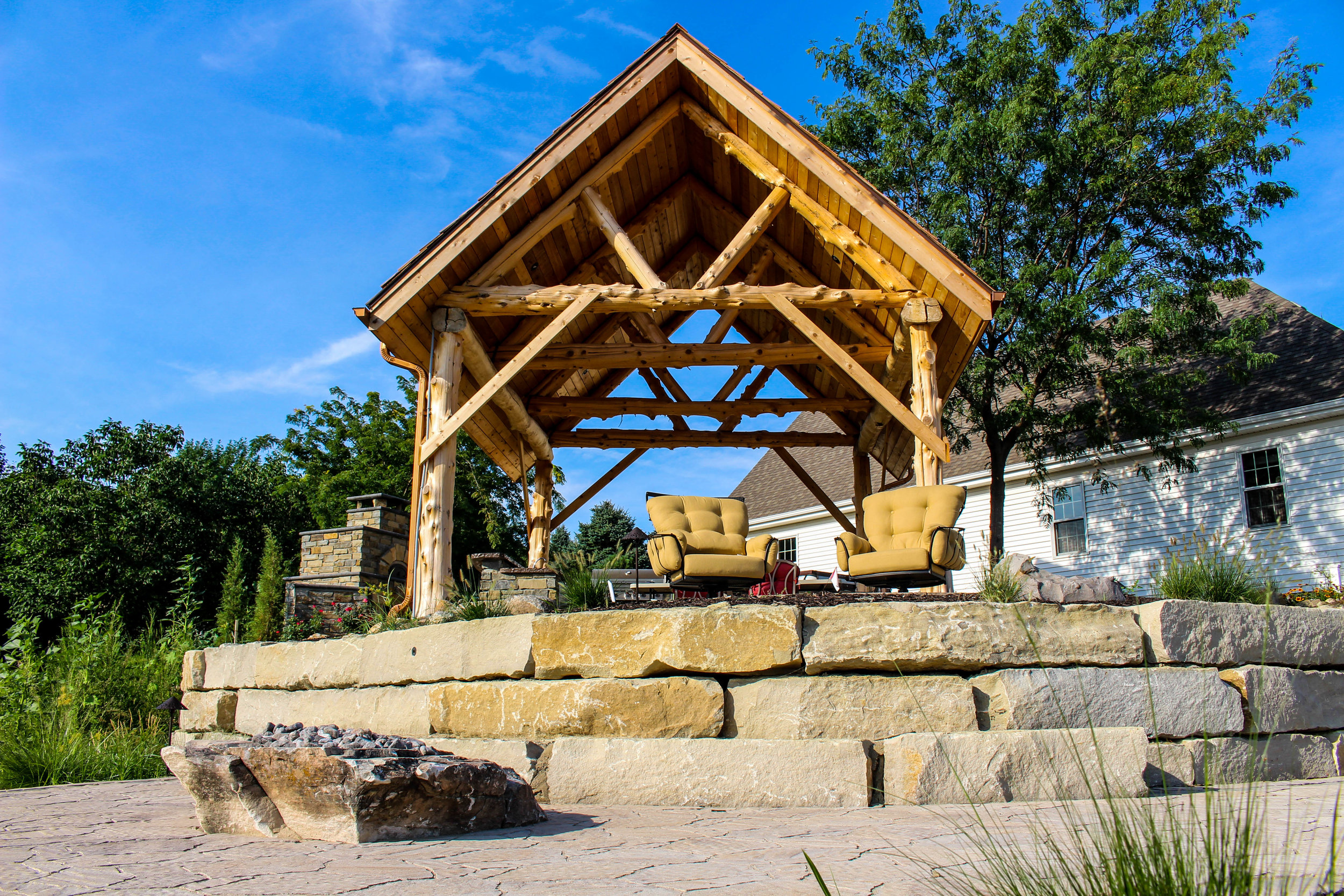 6. Fire Features: Last but not least, it's impossible to invest in the value of your home, and forget about Fire Features! According to the 2018 Remodelling Impact Report, Fire Pits were the highest scoring home improvement, with an incredible Joy Score of 10/10! After being built, 83% of customers claim that they have a larger desire to be at home because of their fire pit. For appraisers, a beautiful and permanent (built into the ground) outdoor fire features can even be considered a second fireplace, on their home evaluation card!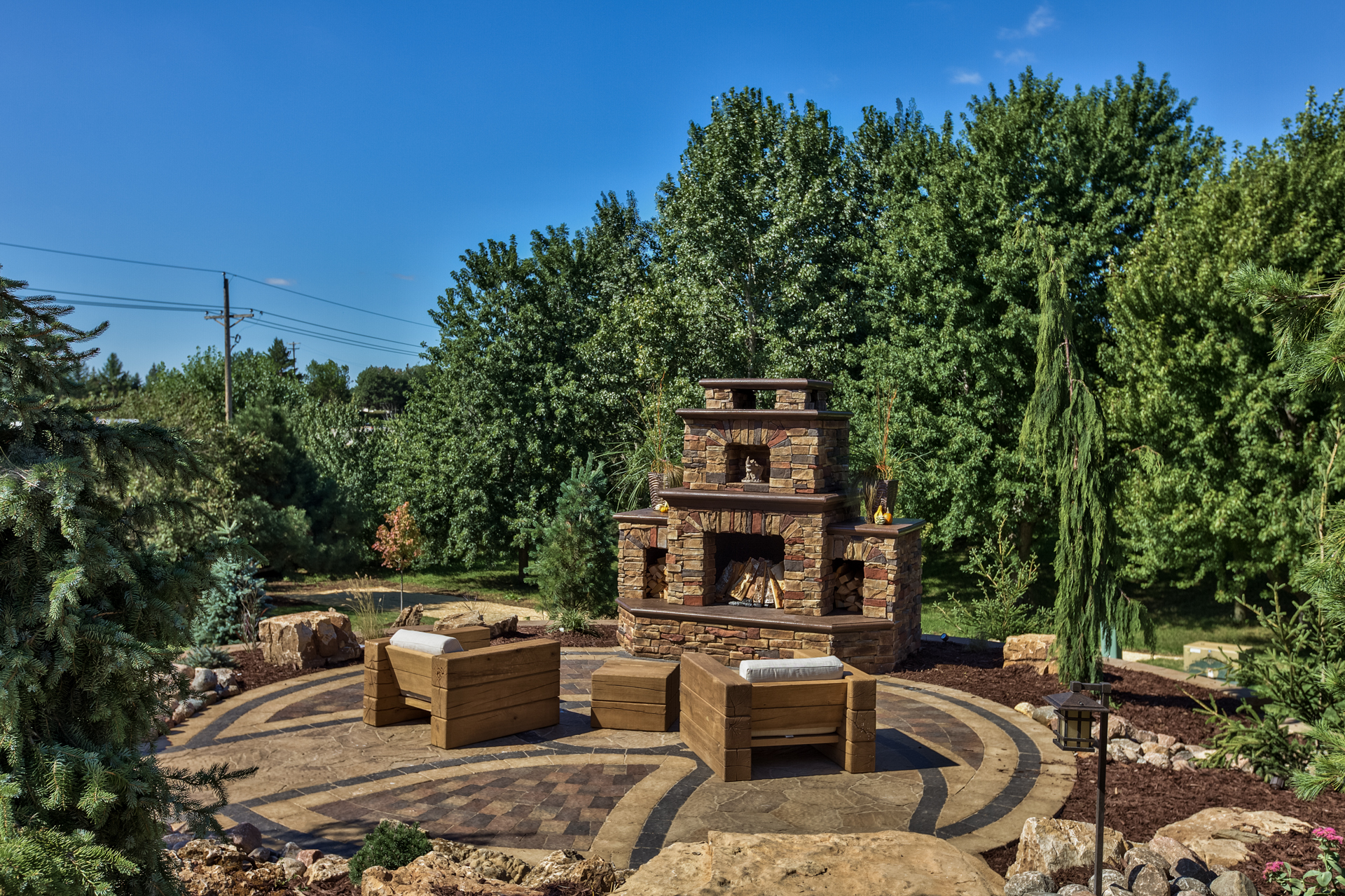 Conclusion: If You're Thinking of Selling Your Home - Contact Groundscapes Today!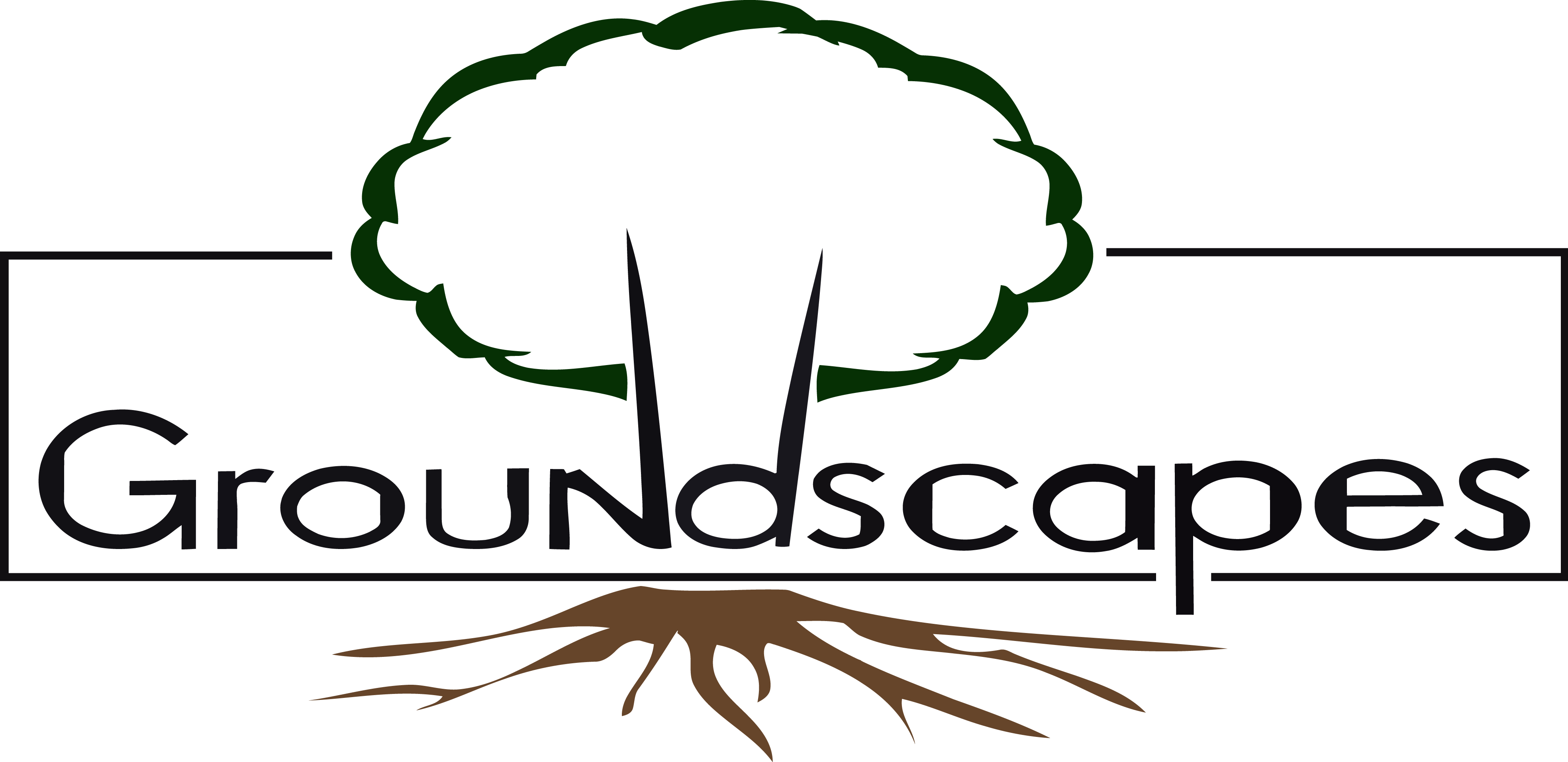 If you are planning on selling your home in the coming months - it might be a good time to start investing in a variety of landscaping features to increase the value of your home, for when it comes time to sell. Groundscapes is ready to help you out, at every step of the way. We bring over 20 years of experience to such projects, and can guarantee long-lasting and comfortable home environments for all of our clients!
If you are ready to invest in your home, perform better in the housing market, and significantly enhance your home environment, then get in touch with us today through our Design Consultation Form!