For homeowners across the Omaha Metro, La Vista, Bennington, and Valley area, there is now ample time to stay at home with family and children. What can be done? While Groundscapes will continue to operate in delivering the highest quality luxury landscaping improvements, the time that homeowners possess on their hands is perfect for improving their homes and creating creative spaces for family and friends to enjoy - into the future!
What might that look like? In this special feature from the Groundscapes Team, and in response to the unprecedented times that we are living in, we would like to provide some hope and excitement for our customers and readers by focusing on the many different luxury landscaping opportunities that remain in the future! We start by showcasing our brand new product gallery, that is built for customers to imagine the possibilities of creating different landscaping features in their backyard! We then showcase some of our most recent projects and trending landscaping improvements around the Omaha Metro Area. Last but not least, our team discusses how to get started on a landscaping feature that you have in mind - today!
Where to Start?
Luxury Landscaping is an emerging industry that is completely different from traditional landscaping. While traditional landscaping may focus on things like lawn care or maintenance, luxury landscaping takes your outdoor environment to the next level by building out customizable and boutique living spaces for you to enjoy year round! From swimming pools, to fire features, to paver patios, to outdoor kitchens - luxury landscaping encapsulates virtually any outdoor improvement you can imagine.
At Groundscapes, we recommend that all of our customers start by expanding their imagination - the last thing you want to do on a home improvement is settle for something you are not happy with. In order to help customers get an accurate idea of what is possible, or what specific features they might like on their landscape, the Groundscapes Team has recently created a highly innovative online picture gallery for searching by price and product type!
What's Next? Check Out Our Featured Homes
Believe it or not, the Omaha Metro and La Vista area has a large number of absolutely gorgeous homes that have already been luxury landscaped by the Groundscapes team. Our features and collections include some of the finest landscaping across Swimming Pools, Fire Features, Outdoor Kitchens, and Thematic experiences such as The Rocky Mountain Landscape.
Importantly, luxury landscaping applies to both commercial companies as well as residential homeowners. For that reason, Groundscapes is also happy to discuss with any business, restaurant, or corporation, on how their landscape can be improved to help increase the growth of their company - from increasing productivity, reducing anxiety, and improving morale, to simply creating a beautiful aesthetic experience for prospective customers to enjoy every day!
How to Get Started?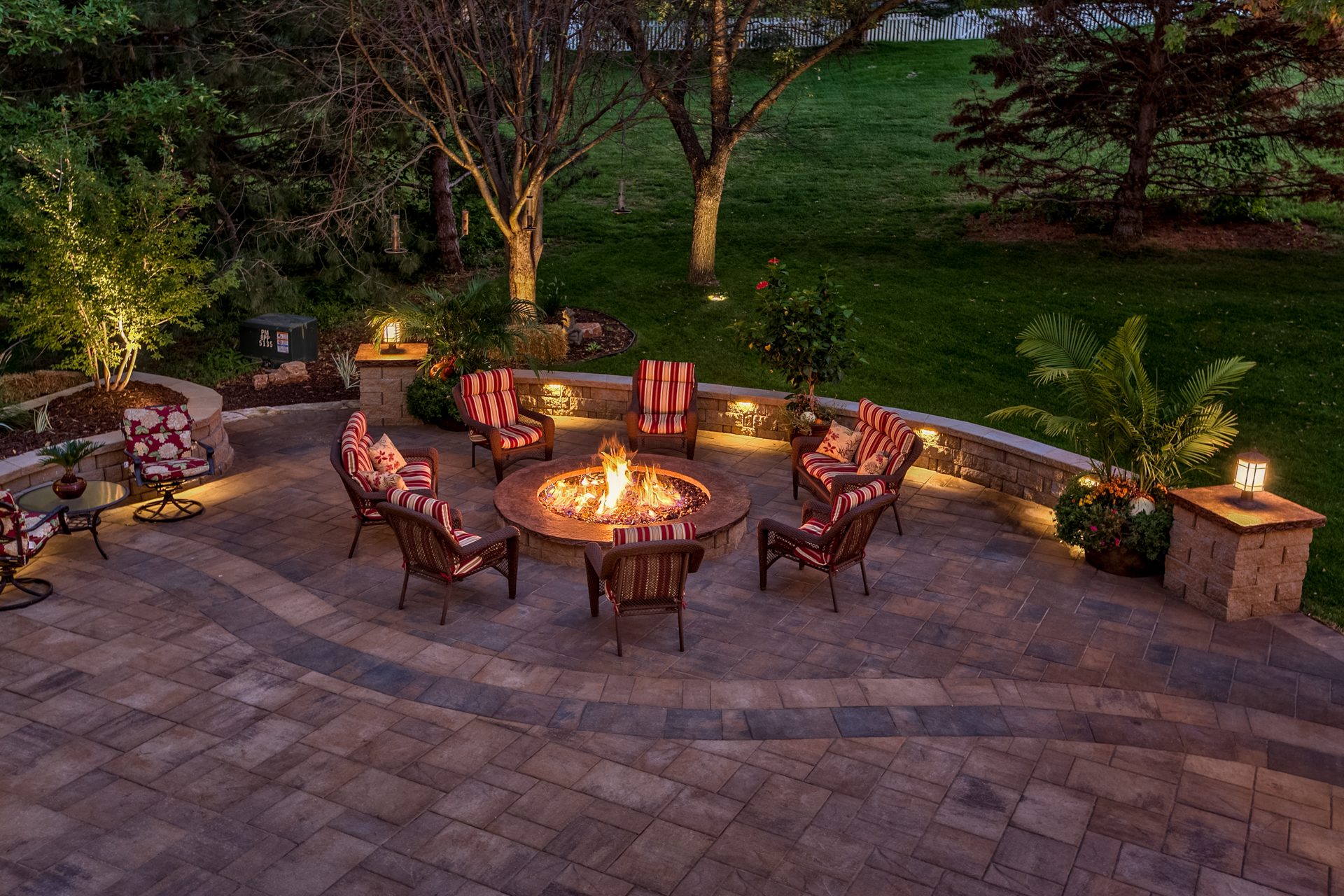 If you are confident in the next home improvement project you would like to get started on, and are ready to start working with our luxury craftsmen - it all begins with our unique design consultation form! From there a Groundscapes craftsman will contact you to get started on building you a unique 3D design of your project. After fixing any final customizations you might have in mind, editing the color, the design structure, confirming the budget, and much more, our team of craftsmen will start building out your home!
-19