Believe it or not, your backyard really matters. Not only is it a place where you can reconnect with nature, and disconnect from the daily hustle and bustle, but it also provides an atmosphere or mood for your entire home environment. Most importantly, however, your backyard is a special place to spend time with other people - to talk, socialize, cook, and create lasting memories late into the night.
From over 20 years of experience, and hundreds of different customers, our team of luxury craftsmen and designers at Groundscapes has learned a thing or two about spending time outdoors. And today, we're going to share the five best times of the year to circle on your calendar, and make sure you spend it outside: Let the countdown begin!
Number 5: Memorial Day (Weekend)
Early May is that time of year when the summer heat is starting to be felt, and everyone is itching to get outside after a long spring thaw. By Memorial Day weekend, there is no better time to fire up the grill, turn on some baseball (or any sport of your choice), and have your closest friends over for a holiday barbecue in honor of the servicemen who have kept America safe over the decades!
Our Recommendation: A boutique paver patio complemented with an outdoor kitchen and pergola or sun sails.
Number 4: Graduate Party Weekend
While there is no official date for 'grad party season' it normally falls around the same time as Memorial day weekend - or a little later into the summer. The reason we felt it HAD to make the list is because of the standard grad party format: you prepare your home to host dozens (and sometimes hundreds of people). When the weather is nice, the food is out, and people are looking for a place to sit and relax, there is no better place to go, than your backyard.
In addition, for parents hosting a grad party, we know firsthand about the stress of having other parents, families, colleagues, and friends over. Our tip? Stand out from the crowd with a beautiful landscape and softscapes, and build out your backyard for a perfect party experience.
Our Recommendation: Softscapes and a water feature in the front year. Paver patio, outdoor kitchen, and fire bowl or pit in the backyard.
Number 3: Halloween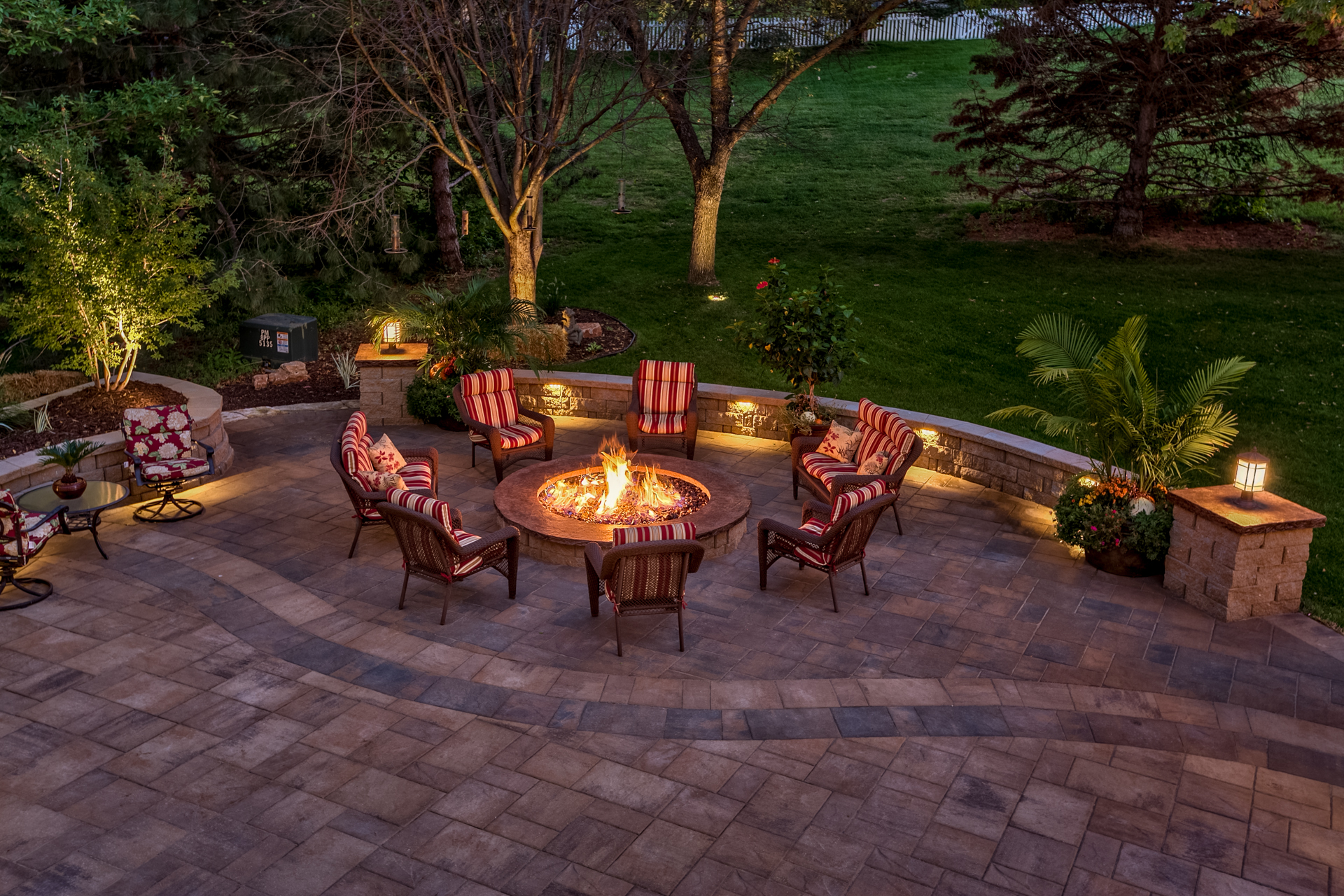 It's autumn. The leaves have started to fall, there is a chill in the air, and everyone knows that winter is on the way. But it's also halloween night. And as the kids get ready to go trick-or-treating (with older kids helping out), the parents are all hanging out and talking outside. What's the perfect way to spend halloween?
Our Recommendation: Paver patio with fire pit or fireplace. Built in seat warmers and cup holders available for the ultimate experience!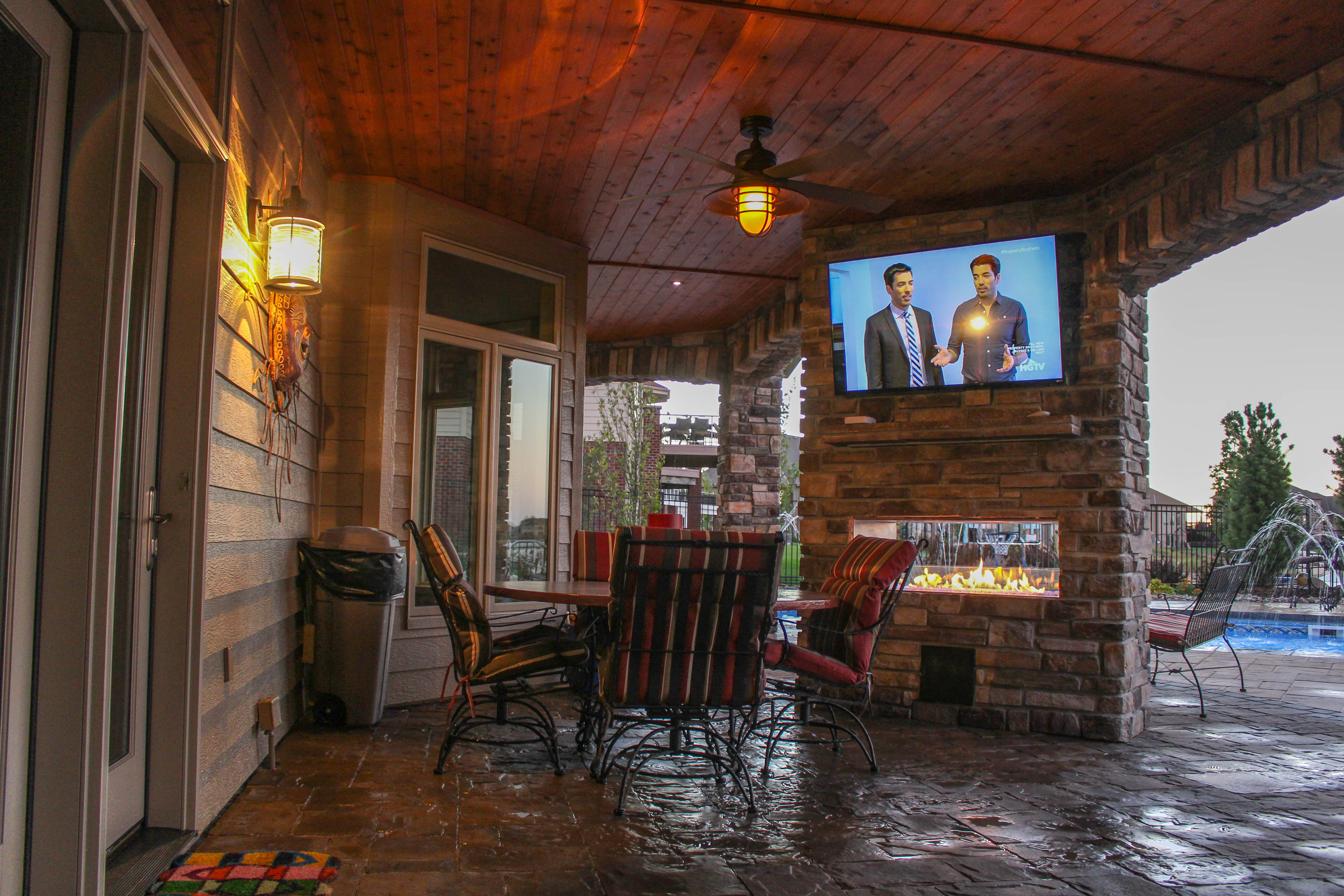 Number 2: Fourth of July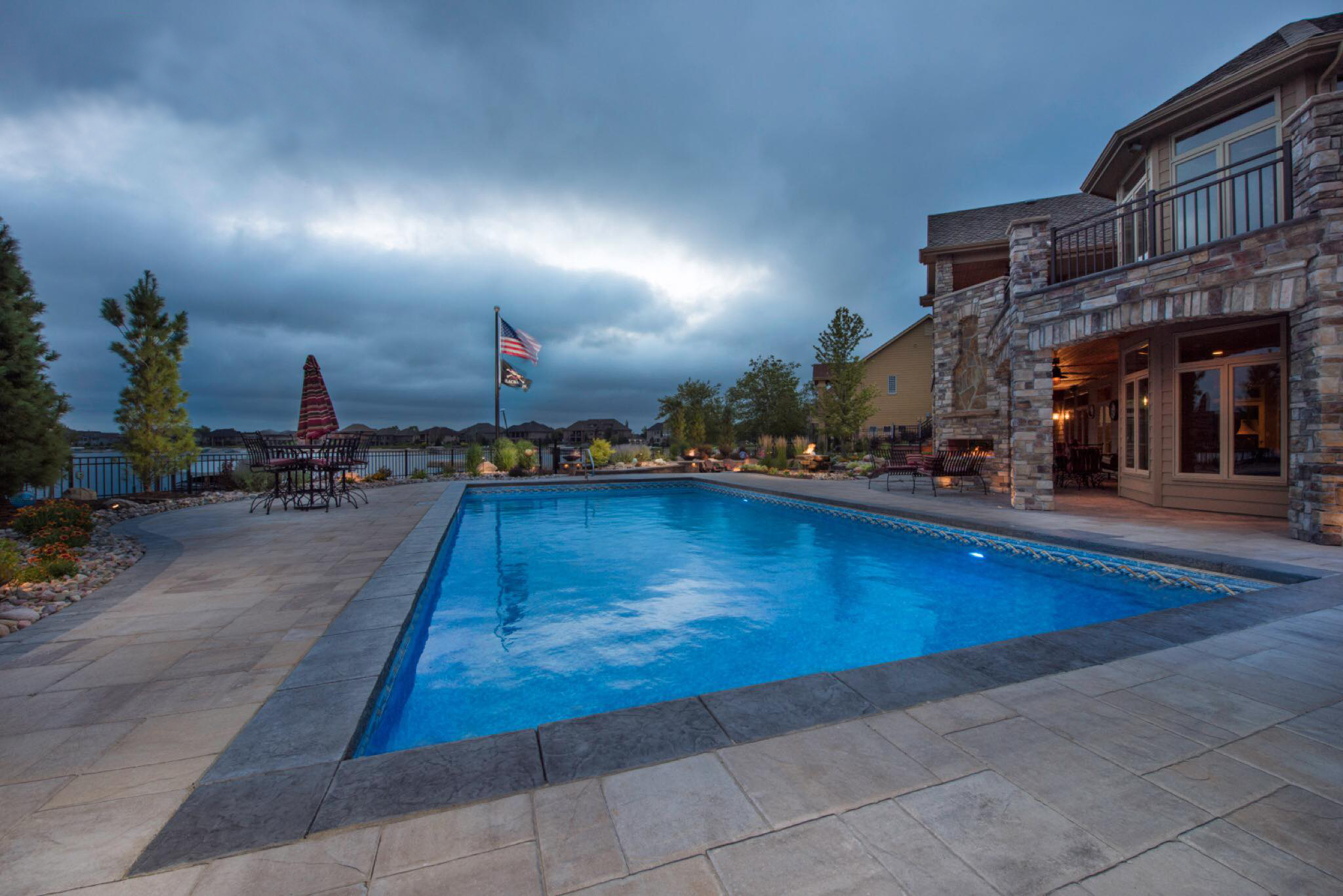 Fireworks, hamburgers, and friends in the middle of the summer, means you need a good space to spend outdoors! As one of our favorite holidays in the United States, the Fourth of July is the best time to catch up with family and friends, to relax outside while watching the fireworks, and to let the kids run wild and free on a hot summer day!
Our Recommendation: Swimming Pool and Paver Patio, with Outdoor Seating, Grill, and Refrigerator. Fire pit for the evening and late-night conversations!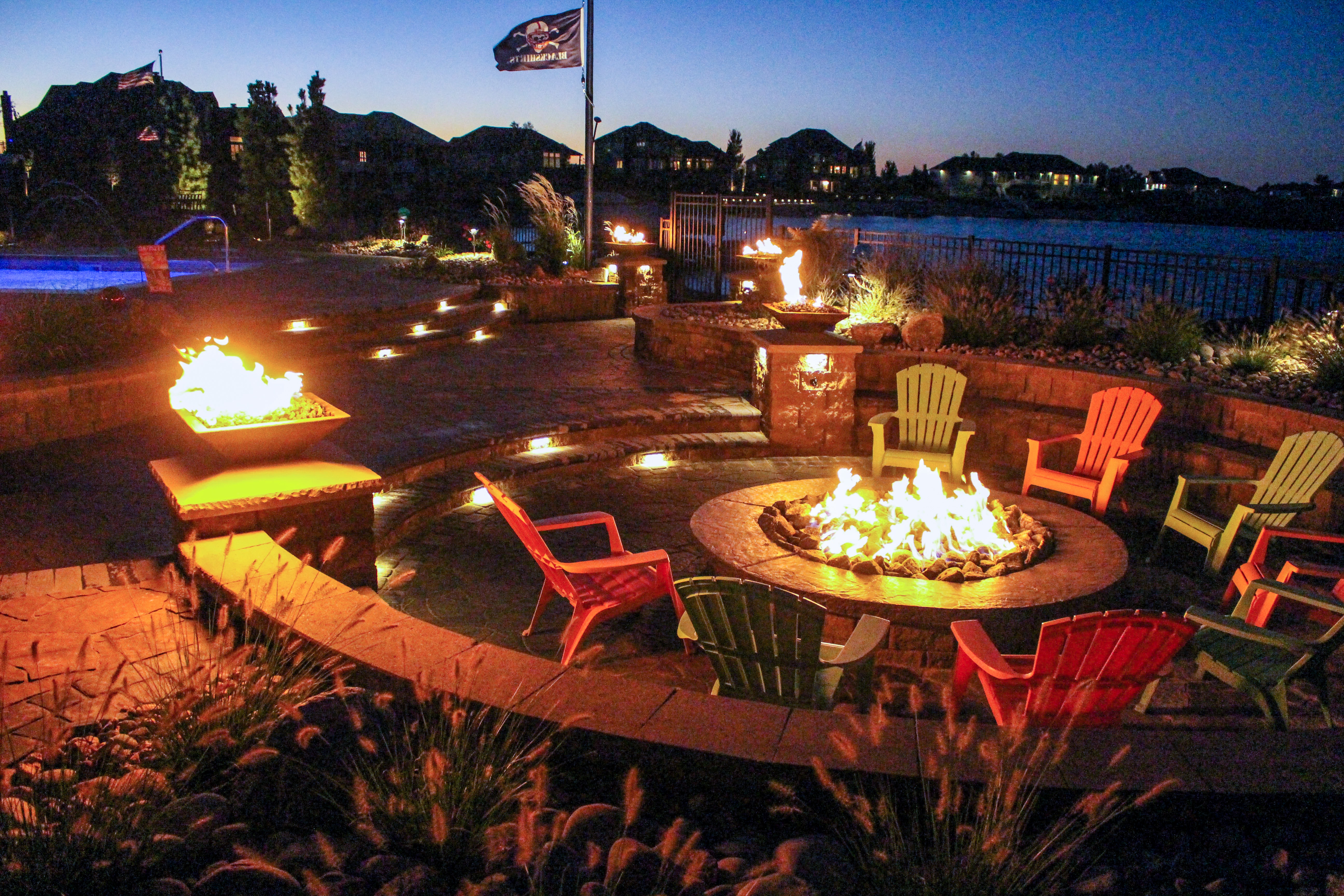 Number 1: Husker Football Gameday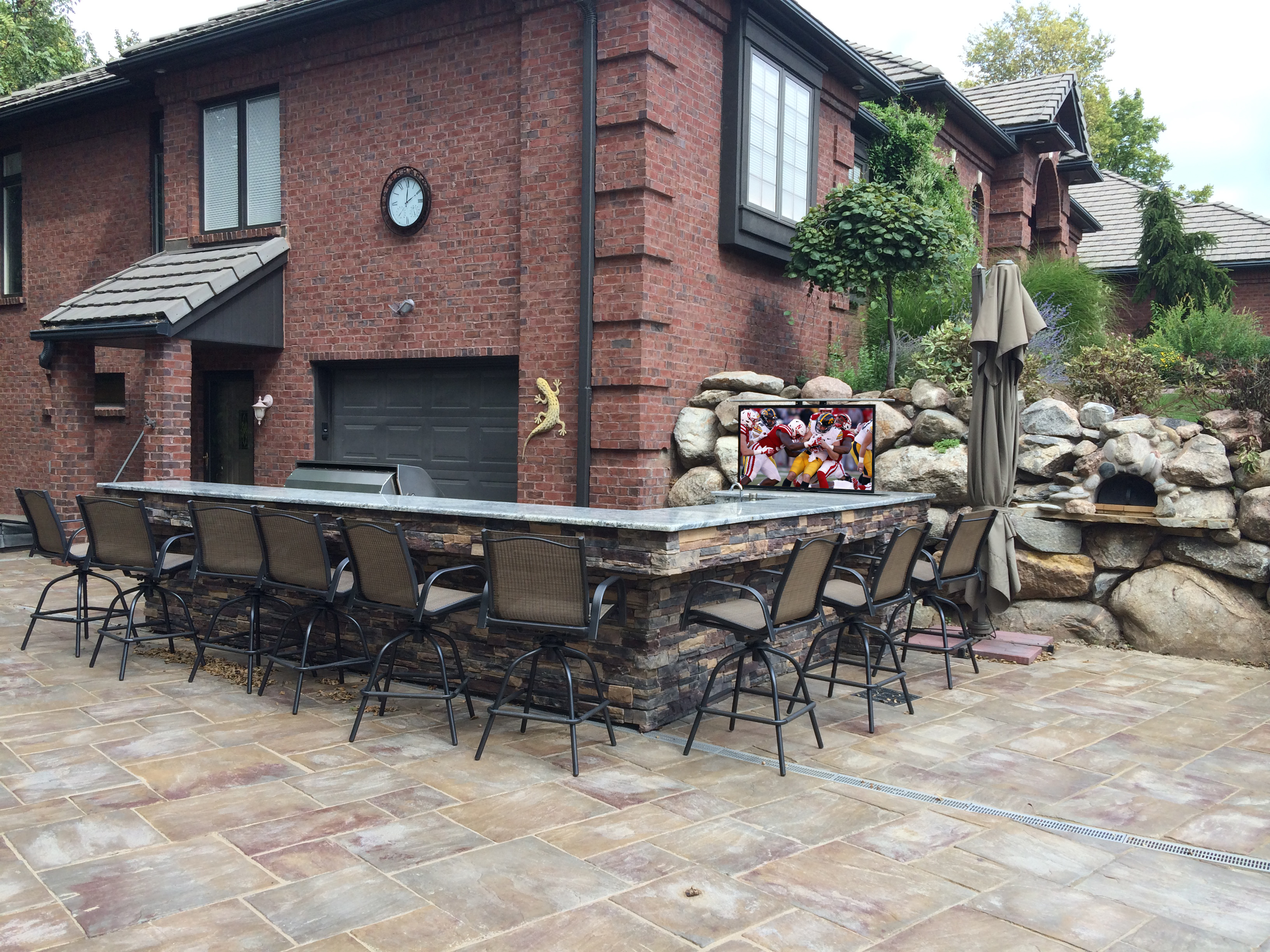 There is one day every year that is special in Nebraska - College Gameday. While everyone has their own traditions for enjoying the first Husker game of the year, most of them start or end outside. We have personally created unique tailgating landscapes and post-game social spaces that our customers absolutely love! What is absolutely essential? A space to cook, socialize, talk, sit and watch. That means plenty of space, and an open but comfortable atmosphere.
Our Recommendations: Outdoor kitchen with stone or marble counter-tops. Outdoor television(s) and seating on fine paver patio setup. Fire pit or fireplace for post-game relaxation.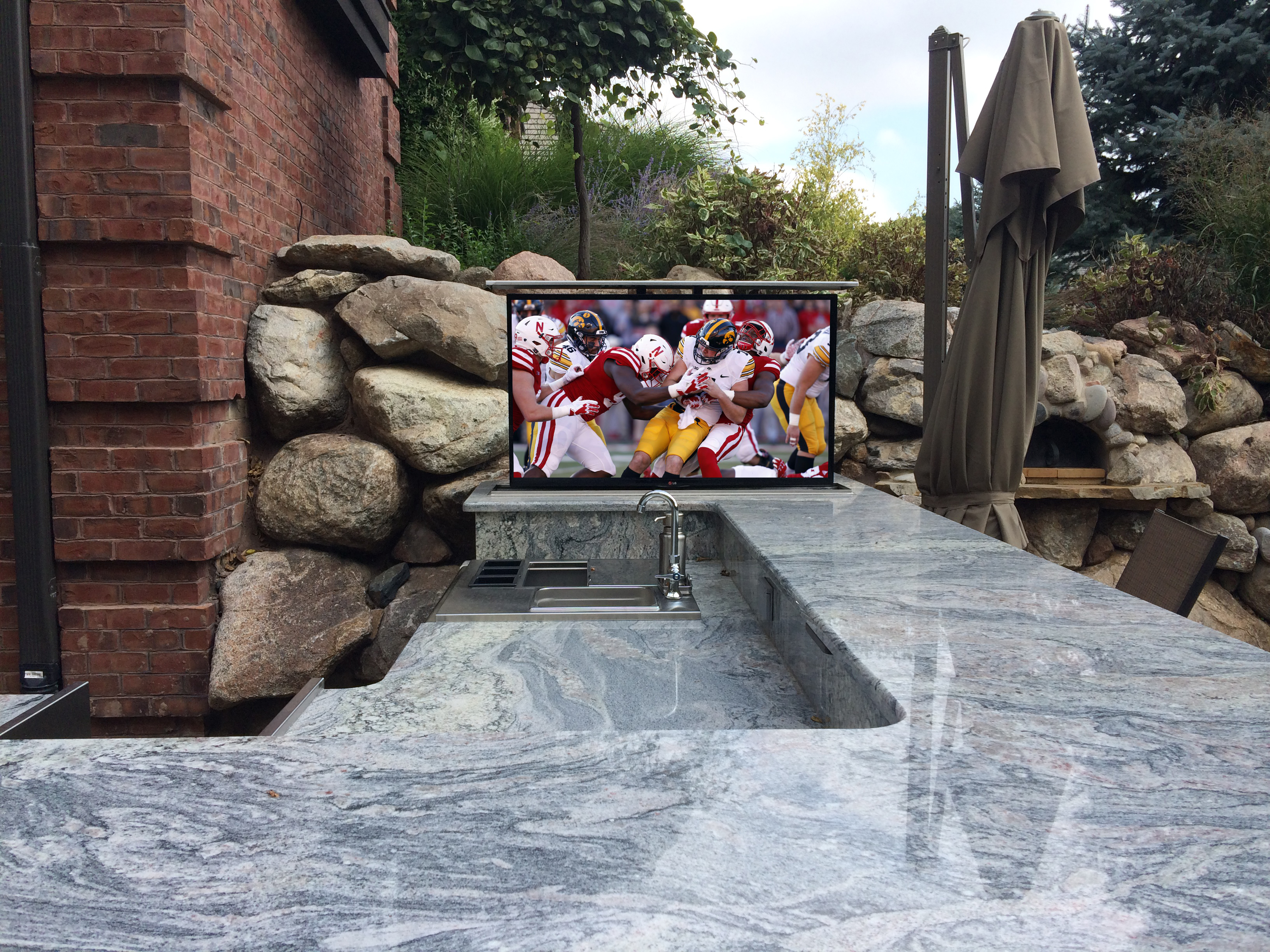 For any advice, details, or projects don't hesitate to get in touch with our team at Groundscapes! We enjoy every aspect of the luxury landscaping process and our goal always remains the same: to create an absolutely unique and unforgettable environment for you to spend time with family and friends in the Omaha/ La Vista Area!
If you know you will be spending one of the top five days outside give us a call and we can guarantee that your landscape will be ready to go for the special event!