One of the most popular landscaping features around, is a backyard patio. Our customers love them because of the space they provide to spend time outside with family and friends. In many ways a patio is the foundation for many other landscaping improvements such as a fireplace, outdoor kitchen, or swimming pool - they all need a beautiful ground floor to be built upon!
More often than not, we are asked about what type of patio is the best one to start with and if the patio you choose will affect future improvements you may want to add on to your backyard. While many people are familiar with concrete patios, much fewer have ever heard of paver patios. What's the difference? And if you are just starting out on your landscaping journey, which is the best one for you? Let's break down the differences between concrete and paver patios, before explaining how it affects the overall feel of your landscape.
Concrete Patios:
You've probably seen a couple concrete patios or driveways before: for basketball courts, outdoor parties, or just spending time outside with friends. The benefits of a concrete patio are that they are less expensive to create, easy to install, and relatively easy to keep in good shape over a long period of time.
But what about the drawbacks? Concrete patios are aesthetically limited - you can't create too many beautiful designs with them. In addition, if they do crack or need a repair, the repair can be costly, time consuming and complicated. Finally, concrete patios tend to contribute to the concrete jungle/heat island effect - in which the concrete reflects sunlight and heats up the surrounding air.
At Groundscapes, we try to understand each customer's situation to offer them the most customized service possible. However, more often than not, we do not recommend concrete patios for the very reasons explained above!
Paver Patios:
A Paver Patio, in contrast to a Concrete Patio, refers to blocks of stone, bricks, or sometimes concrete that are placed tightly in line with one another to create a smooth and gilded surface to walk upon.
Pavers have a couple of important advantages over straight concrete: they are stronger, customizable to particular materials and colors, and they are relatively easy to repair. The only significant drawback of a paver patio, is that it takes significantly more time, skill, and attention to detail in order to get it installed in the first place. For that reason, you will want to only build a paver patio with a landscaping team you trust.
3 Reasons Why Your Patio Really Matters: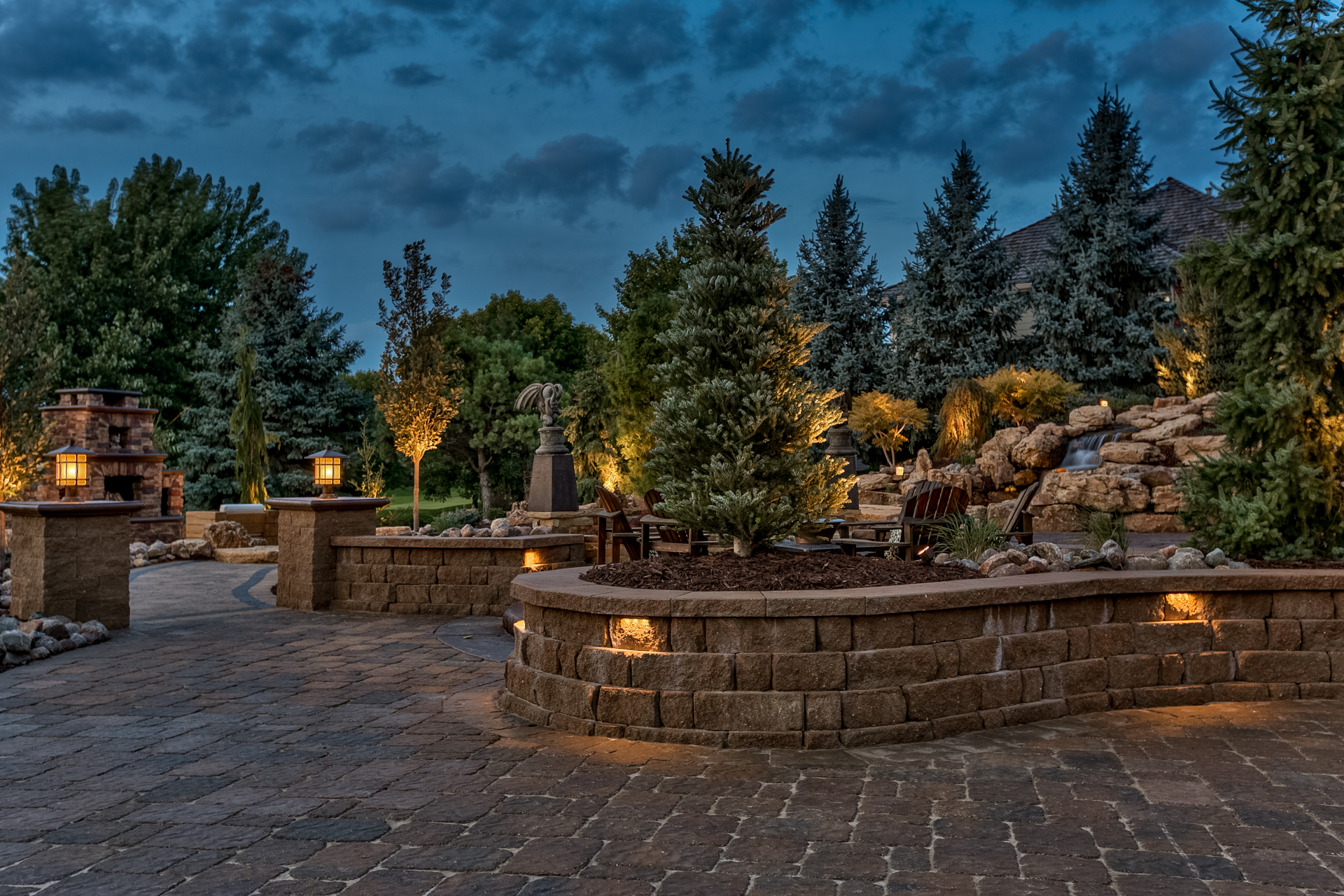 In the opinion of the Groundscapes team, paver stones are the very basis of many improvements in luxury landscaping. From the different outdoor atmospheres and experiences' we have created across Omaha, La Vista, and other parts of Nebraska, we strongly believe that our best projects have been rooted in a well-designed paver patio.
While they may take a little more time to create at the beginning, the benefits down the road are far greater than the initial costs. Here are three reasons why:
(1) A beautiful patio can actually add value to your home: A survey from Quebec even found that it could add up to 12.4% to the overall price.
(2) Patios are great ways to spend time outdoors and with people you care about. According to the American Institute of Architects Home Design Trends Survey outdoor living areas that include a paver patio were voted the number one 'special function room' by consumers: that's including internal home improvements as well!
(3) Your Patio is the gateway into luxury landscaping and a refined outdoor atmosphere: we said it at the beginning, and we will emphasize it again now - your paver patio is very much the foundation for your future fire pit, swimming pool, or outdoor kitchen. If you have any desire at all in creating a beautiful outdoor environment, it has to start with the patio!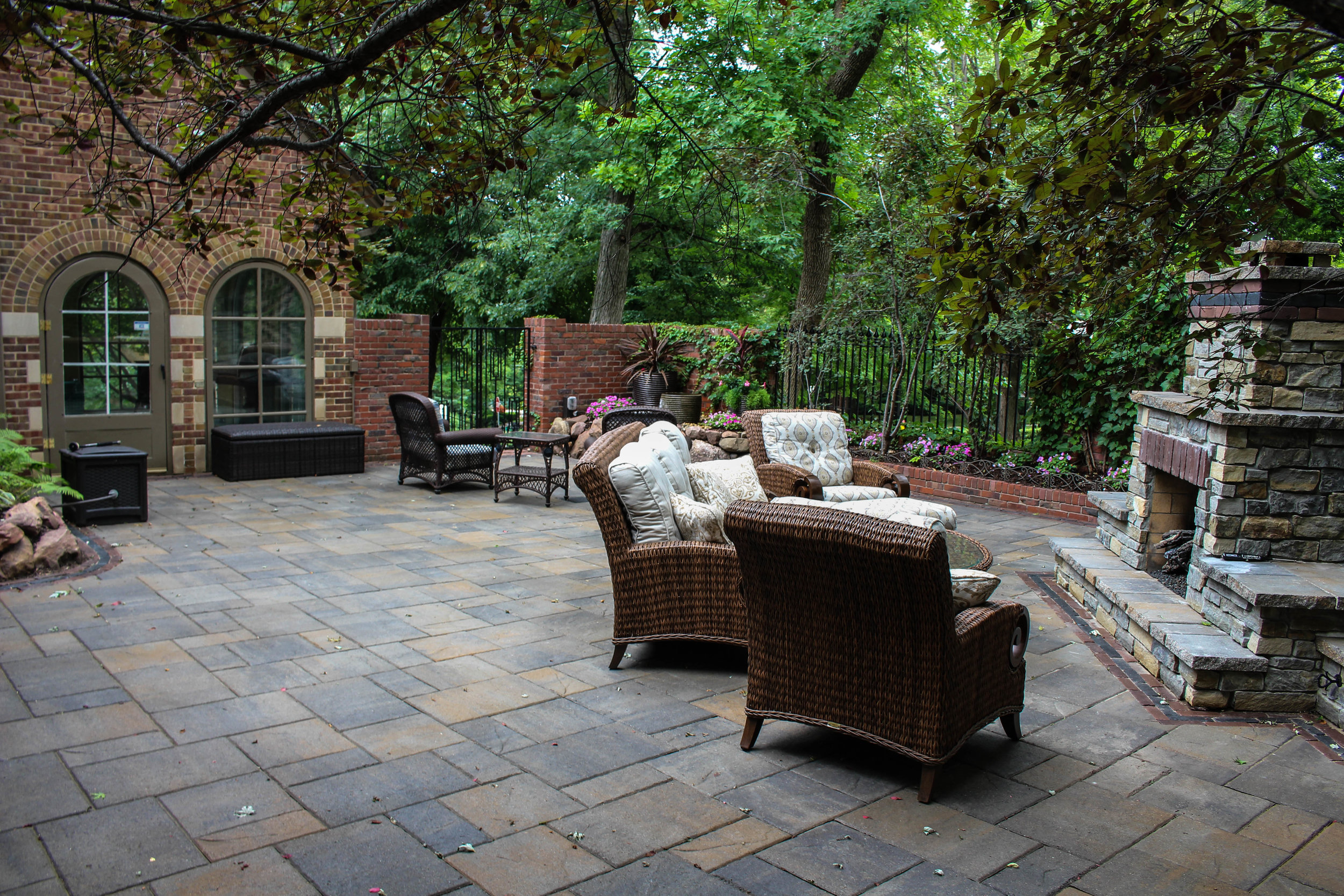 Overall, paver patios are more beautiful, reliable, and cost-effective in the long term, as compared to concrete patios. While traditional landscaping may not emphasize the value of paver patio's adequately, at Groundscapes we understand that luxury landscaping can only start with a sleek paver patio design. If you are interested in building your own paver patio through Groundscapes don't hesitate to fill out our unique design consultation form!