At Groundscapes, we drive innovation in the landscaping industry. While in the past our focus on innovation has been directed towards offering unimaginable home experiences and landscaping features for our customers, the focus today is on something even more forward-looking and original: 21st Century Landscaping.
As younger generations continue to age, and new preferences, values, and priorities shift among homeowners and businesses, the need to evolve becomes essential for any business or service. This is especially the case in the landscaping industry. To accommodate these trends, and to put forward a vision for future landscaping the Groundscapes Team has outlined a blueprint for how they expect landscaping to evolve in the 21st Century.
This starts with an overview of 1) the real purpose of landscaping today, and 2) who is positioned to take advantage of the benefits offered. It then delves 3) into more detail concerning particular trends and features that are expected to fill backyards and commercial landscapes in the years to come.
Part 1: Why Does Landscaping Matter? And to Who?
Traditionally, landscaping and lawn service meant keeping a clean lawn and making sure that dead trees and branches were taken care of in a timely fashion. And while lawn maintenance and gardening is one facet of every landscape, it is very much the tip of the iceberg: real landscaping is about creating an experience or atmosphere for a person or group of people. It incorporates natural elements (softscapes) with luxurious and well designed constructed improvements (hardscapes) to create a special experience combining the natural world with creativity and imagination.
Far from being something only relevant to homeowners, luxury landscaping is applicable to a number of different (and sometimes surprising situations). From the classroom and hospital room, to your apartment complex, public parks, and the office, integrating nature back into the daily lives of everyone is ultimately a personal health priority. As Richard Louv explains in The Harvard Business Review, we may be "Collectively suffering from "nature-deficit disorder," which hurts us mentally, physically, and even spiritually." Luxury landscaping is all about reconnecting. Taking time away from the concrete jungle and digital world, and simply enjoying your time outdoors with the people you care about the most.
Part 2: Who Needs to Start Thinking About Luxury Landscaping
If luxury landscaping is positioned to help us reconnect and stay healthy, then it also is going to become a topic of interest for new clients and groups of people. Let's start with the benefits and then consider who might care:
Fact: Spending time in or around a landscape can improve productivity, increase positive feelings, and contribute towards positive performance.

Who is interested? Managers at office-heavy work environments, hospital executives, retirement home providers, as well as universities and schools.
Fact: Landscaping increases home value, contributes to safer living environments, and encourages interaction and engagement.

Who is interested? City planners, real estate planners, homeowners.
Fact: A quality landscape will increase your capacity to relax, destress, spend time with family and friends, and live in the moment.

Who is interested? Working Families, Company Managers, Retired Couples, Parents with young children.
All in all, landscaping is positioned to vastly expand its reach and scope by focusing on what matters most to people: space, relaxation, connection, and a refreshing mindset towards others.
Part 3: Present and Future Trends in the Landscaping Industry: New Improvements for New Experiences
With a solid understanding of how luxury landscaping is poised to expand above and beyond traditional lawn care and maintenance, the Groundscapes team has designed a number of new and unique landscaping features for current and future homeowners. While many existing features will undoubtedly remain popular (and continue to increase in popularity), these select new features are set to break through into the consumer market.
Serenity Gardens: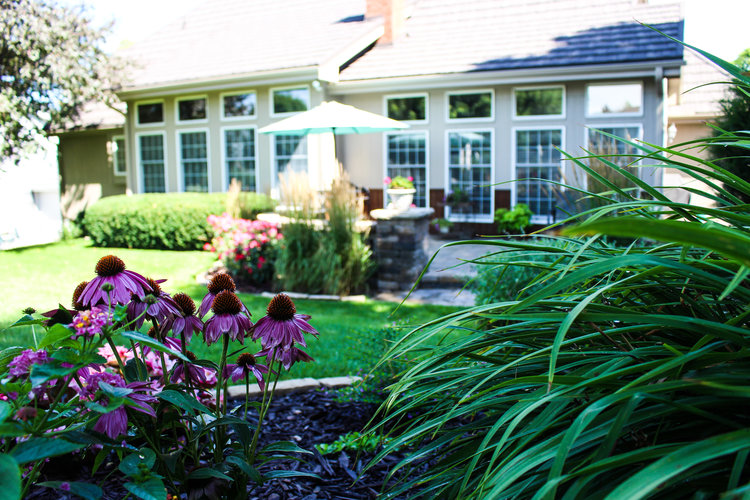 Serenity Gardens are rapidly growing in popularity, from business and health care providers (among others). This is in large part, because of the sprawling and vast literature on the mental health and patient health benefits they can have for patients, students, employees, and visitors at pretty much any business or hospital.
As Terrapin Bright Green writes, "Over fifty studies have been published that associate biophilic elements as primary influences for faster recovery rates for patients, decreased dependency on medication, reduced staff, and family stress." (Source)
In the healthcare industry, the benefits of a serenity garden extends to both the patients and the employees, as one study writes, "Access to a nature view and natural light for care-giving staff could bear direct as well as indirect effects on patient outcomes." (Pati et al. 2008, 27). That is to say, a serenity garden is an investment that a company can make to improve the services offered by staff and to better retain staff over the long haul.
Based upon Groundscapes Research, a serenity garden would primarily include softscapes and water features, with minimal human components beyond seating arrangements or areas to lie down. This is because the ultimate goal is to create a tranquil and relaxing environment that can host visitors, employees, and of course patients themselves. While the healthcare industry is the natural customer for such a product, the Groundscapes team also expects more commercial businesses to take an active interest in serenity gardens for the mental health and productivity benefits the research currently attests too.
Yoga Patios and Meditation Pergolas: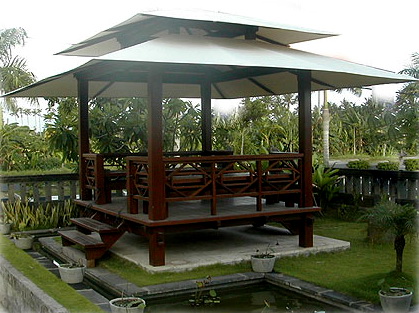 It's one thing to build a patio and pergola for your enjoyment and leisure - it's somewhat different when it comes to building a yoga patio or meditation pergola. Why? Even though the fundamental structure may remain the same, the underlying experience is radically different. A Yoga patio needs to be built in such a way where the pavers are large enough and tight enough to accommodate a Yoga mat and someone lying down on the patio. The style and design indicates that the lighting and positioning of any additional feature must be carefully considered to allow the customer to have the same experience practicing yoga, regardless of it's 9am or 9pm.
A meditation pergola meanwhile will include special lighting, softscapes and plants, as well as water features. The goal is to enter your pergola and instantly be able to escape into a peaceful and relaxing habitat that is optimal for your mind. As mindfulness and wellness, in general, become more mainstream, we expect both improvements to become more popular in the coming years.
Petscapes: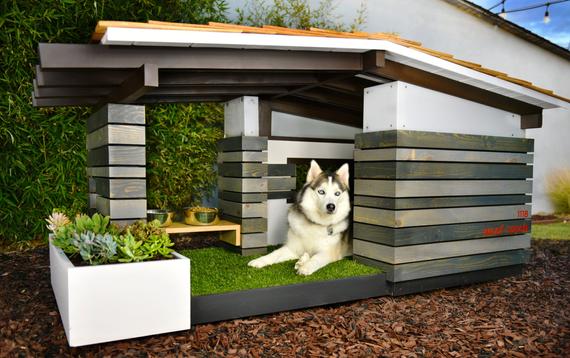 According to the American Veterinary Medical Association, 48 million households in the United States own a dog, while close to 32 million homes own a cat. And while most of the time a household is okay with allowing the animal to come inside, more often than not, pet owners need to leave the dog outside during the day.
To better accommodate rising demand for well-designed petscapes, Groundscapes is working out a number of completely new features for consumers: 1) the optimized petscapes yard, that combines softscapes and hardscapes in such a manner that a pet will not destroy the scenery or plants. 2) A pet foot bath at the entrance of every backyard to make sure that no dirt or filth is tracked into the house. 3) Built in dog houses and weather stations for animals to go to in the event of bad or dangerous weather while the owner is not home.
Smart Landscaping: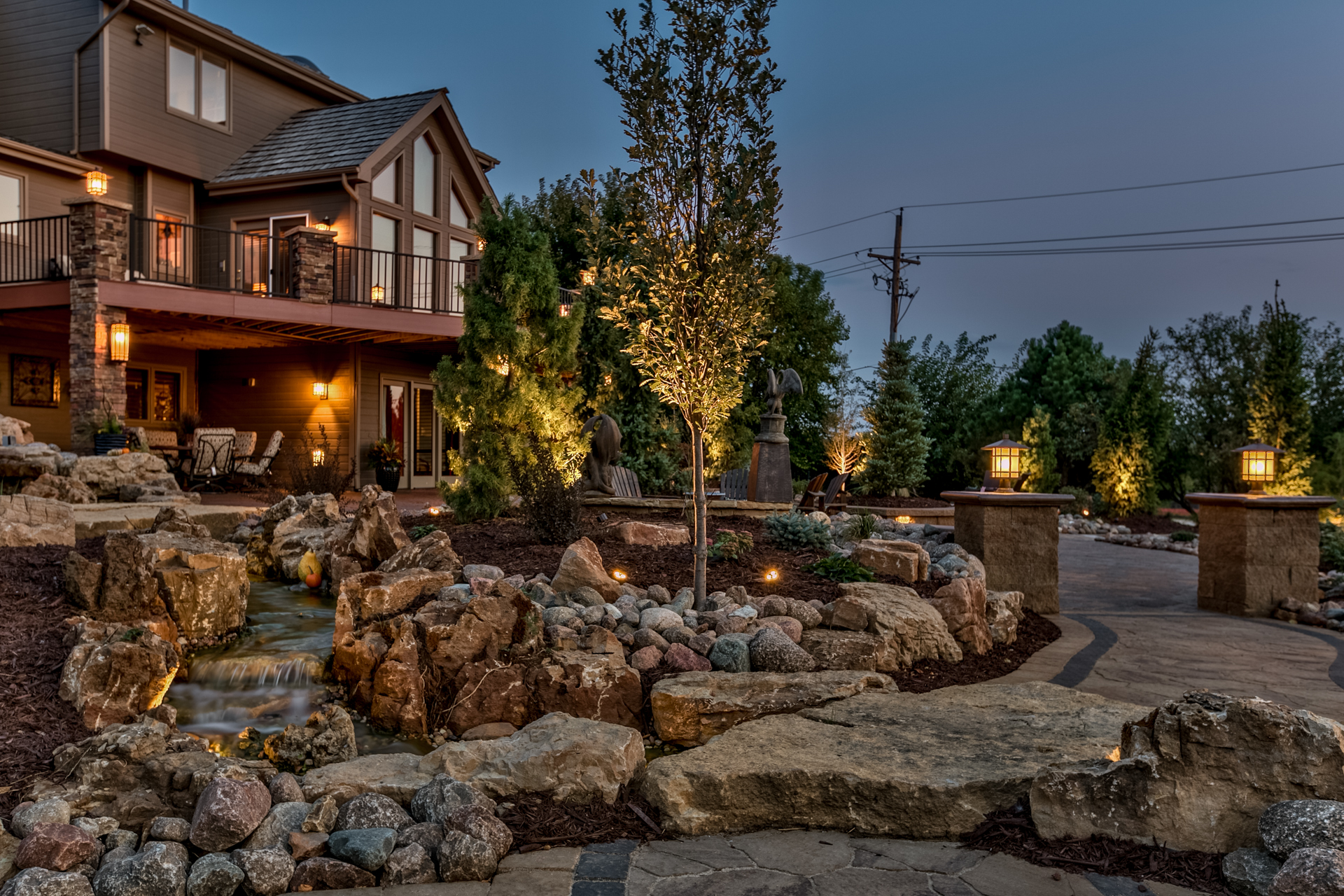 Nowadays, everything is going digital - and that even includes landscaping. 'Smart' landscaping as it is called refers to the integration of digital technologies into one's landscape for increased mobility, comfort, and customization. Very specifically, this means that outdoor lighting and fans can be remote controlled and managed from the comfort of a fire pit. Or alternatively, a bubbling boulder or waterfall may only turn on when a button is pressed from the users phone. For cooking, a smart outdoor kitchen brings all the benefits of a smart indoor kitchen (smart fridge, oven, etc.) with the added benefit that it can be controlled in tandem with other landscaping features (i.e. turn on the oven and turn on the hot tub, or turn off the lights with the oven when the night is over).
Sustainable Landscaping: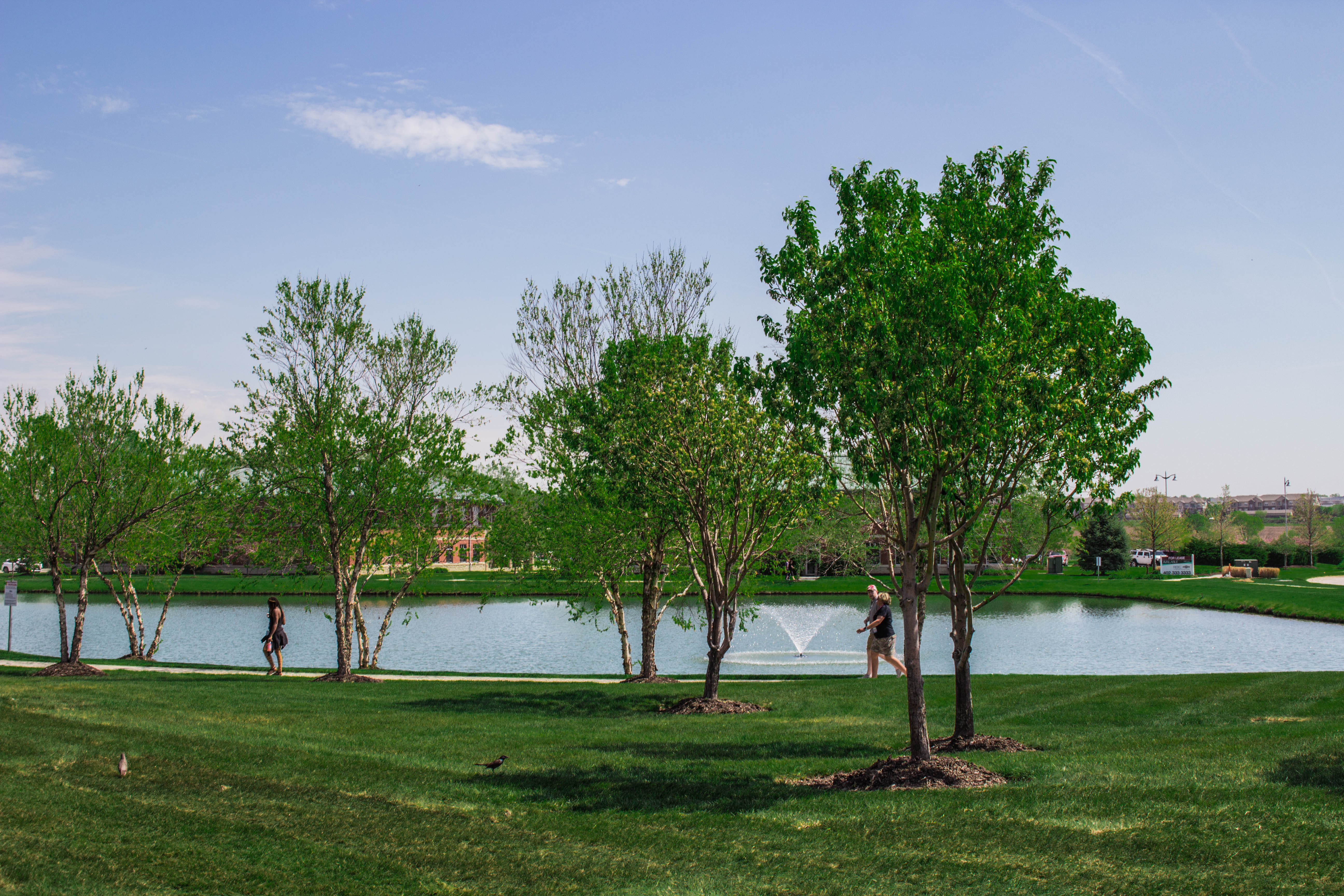 Another major trend in landscaping to be on the lookout for, is what is known as 'Sustainable' or 'Environmentally friendly' landscaping. While insights about the sustainability of landscapes are well known, the trends suggest that every year more and more homeowners become conscious of these benefits and as such, are constantly looking for new solutions to implement for their lawn.
In line with the increased interest in sustainable landscapes, the Groundscapes Team has put together a number of 'environmentally friendly' home features that will allow everyone to do their part in taking care of the world we have been given! What do some of these environmental features include?
Stone Paver Patio as Opposed to Concrete (To Mitigate the Concrete Jungle Effect)
Strategically Planted Trees to provide shade, save energy, and sequester carbon.
Lawn Care and Flowers that oxygenate the air and preserve natural ecosystems
Eco-friendly LED lighting placed strategically around your front and backyard
Do It Yourself Landscaping: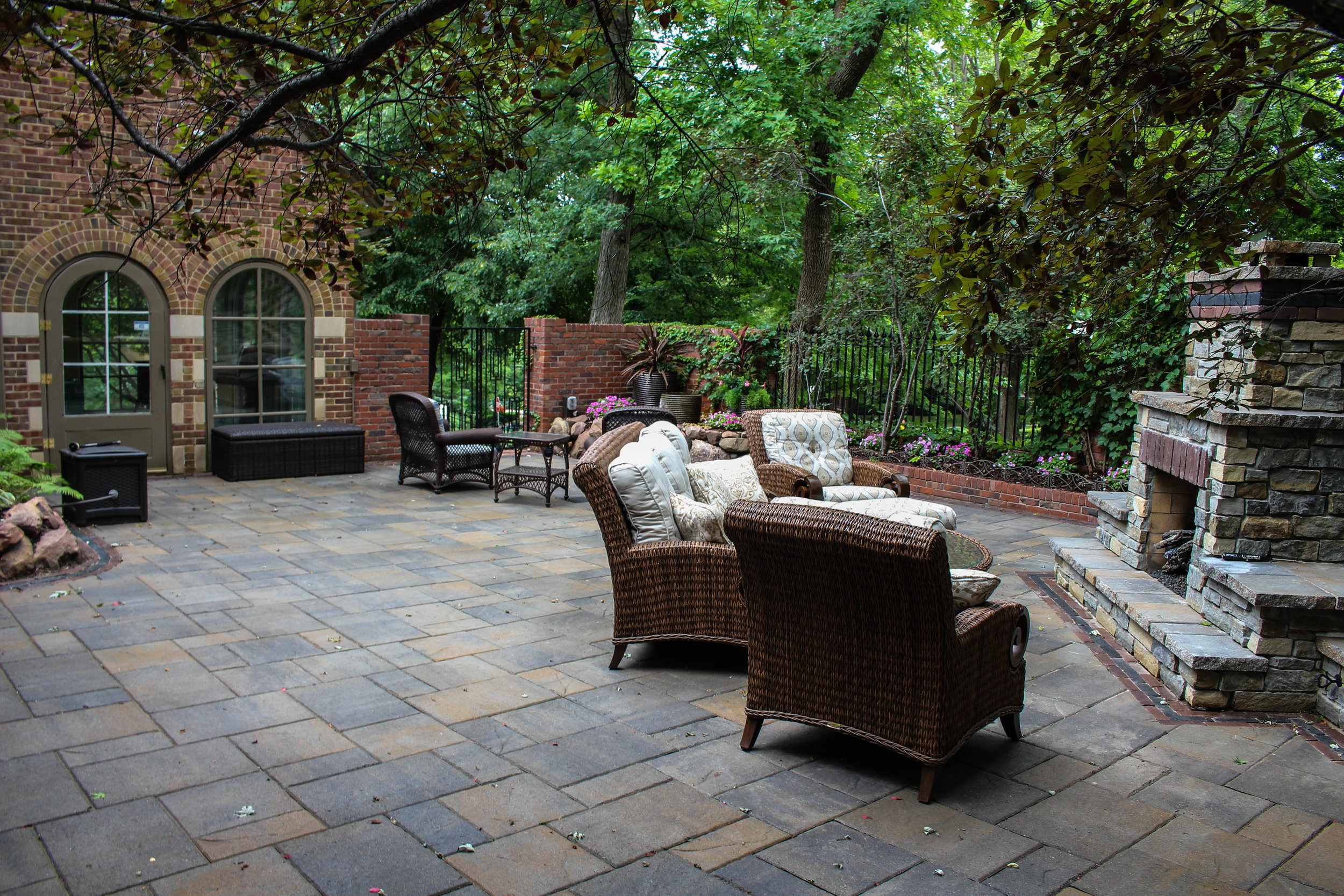 The final trend to keep an eye on in the landscaping industry, is a significant new focus on consumer preferences: luxury landscaping is about your home, and your experience. So why not get involved yourself on the little tweaks here and there that you want to be able to do? Do It Yourself Landscaping is the latest landscaping trend that Groundscapes is fully adopting with its brand new facility in Papillion La Vista. Here, landscaping and home enthusiasts will be able to come walk through existing product and tool galleries to pick up small and medium size tools and materials for creating their own projects at home!
Where are we now?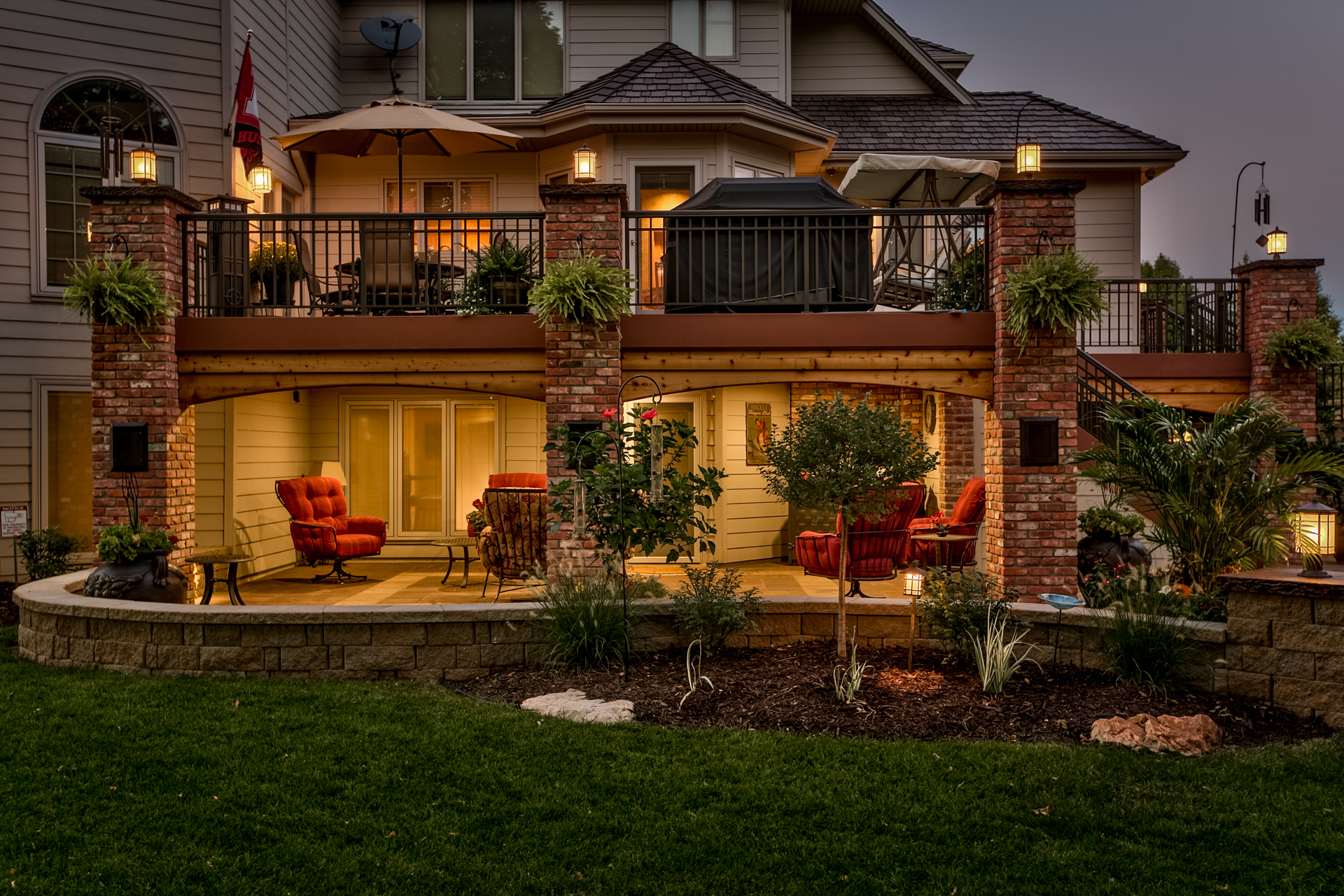 While many of these innovative home improvements are only just starting to become more well known across the United States, the current service portfolio offered by Groundscapes remains Nebraska's best selection of features that will reconnect you with nature, and allow you to spend optimal amounts of time outdoors.
We expect the following features to continue to increase in popularity in the coming years:
Private Swimming Pools with Luxury Water Features

Full Service Outdoor Kitchens

Fire Pits and Fire Places with Boutique Paver Patios

Luxury Softscapes with Retainer Walls and Lighting
Conclusion: Landscaping is Evolving And You Don't Want To Miss It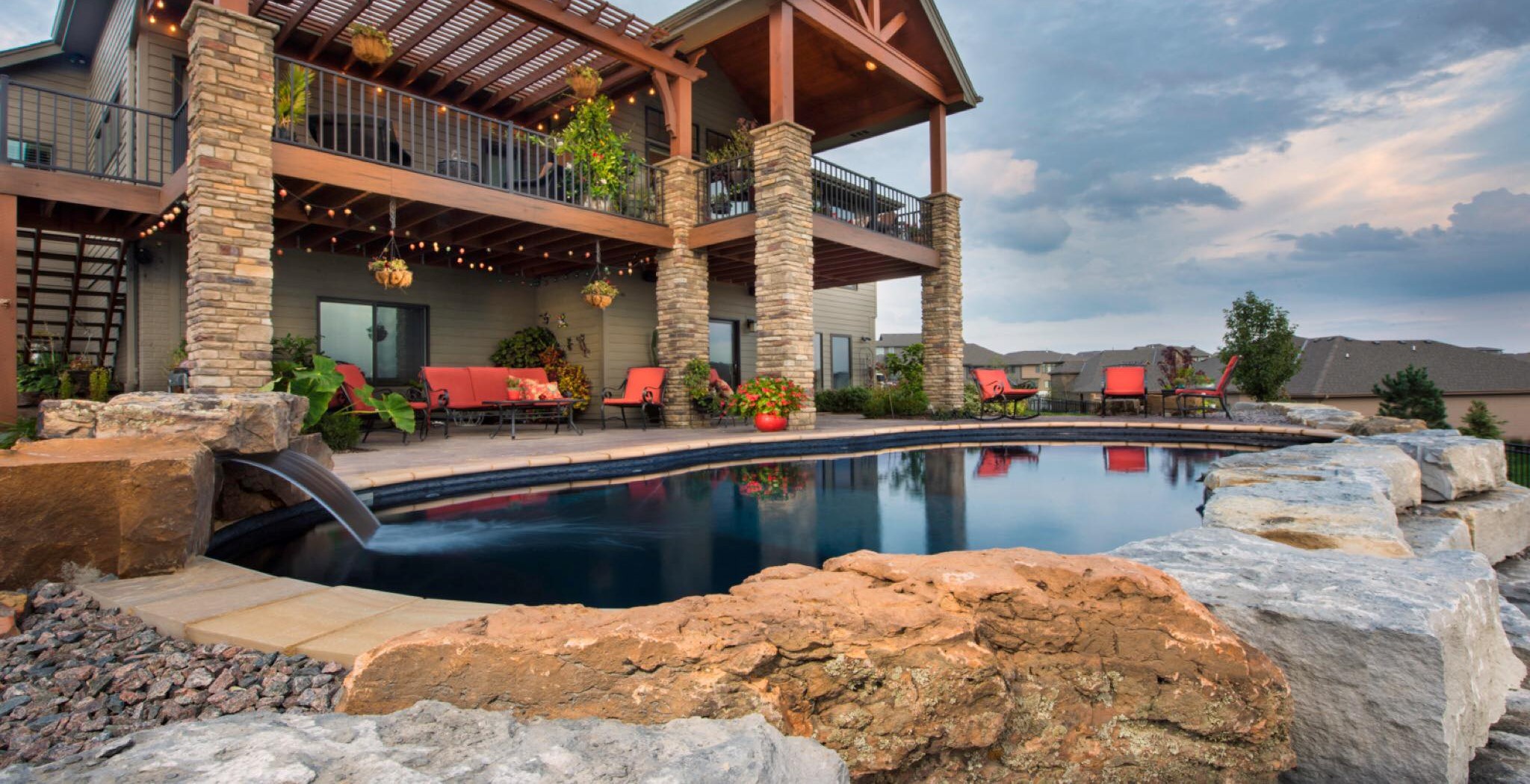 Going forward, the goal of the Groundscapes team is to break the stereotypes surrounding landscaping, and luxury landscaping. Landscaping is not really about lawn care and maintenance: it's really about reconnecting people with nature - about integrating nature back into the daily lives of companies, and employees, and creating experiences for homeowners looking for something to escape to at the end of the day.
While Groundscapes proud to service the Omaha Metro Area with some of the finest outdoor creations in the entire Midwest, we are equally excited about the prospect of new and innovative landscaping features becoming more popular in the coming years. If you are interested in any of the existing services offered by Groundscapes, or would like to know more about innovative and new solutions, don't hesitate to get in touch with us through our unique design consultation form!