As America continues to push through the ongoing pandemic, the Groundscapes Team is continuing its efforts to make sure all of the families in the Omaha Metro and La Vista Area can make the most of their outdoor activities during these times! With ongoing operations across Omaha, La Vista, Bennington, and Valley, we are pleased to announce that Groundscapes is open for business and ready to take on any new project you might need ASAP!
For today, the Groundscapes Team would like to put forward 5 activities that will help you and your family stay active outside during this stressful time. Let's get into it!
Activity 1: Gardening and Lawn Care.
What better way to spend time with your family than refurbishing your yard, or planting a summer garden? Just as the weather starts to heat up, you can be sure that spending time in the dirt, digging, weeding, and planting will pay dividends come July (when hopefully all of this is over!). Lawn Care opportunities, beyond gardening, extend to planting trees, irrigating your grass, or clearing out areas of your lawn for building a hardscape. This brings us to our next major activity!
Activity 2: Low Cost - High Value Hardscape Features!
With many families at home, small gatherings that respect mandated distancing requirements, often mean that you will be spending dinner or the evening hours outside! Groundscapes is pleased to offer the Omaha Metro Area some of the finest hardscapes for entertainment and relaxation: from fire pits, patios, and kitchen sets, to water features and even swimming pools there is guaranteed something for everyone! Based upon rising customer demand, the Groundscapes team personally recommends a patio, fire pit combination - perfect for escaping at the end of the day.
Activity 3: Your Backyard Swimming Pool!
As the weather gets better and better, it's clear that more and more people will want to spend time outside. When kids are involved however, this fun activity can sometimes become stressful. The best solution - and one that is guaranteed to be fun in the sun is to get your own backyard swimming pool! While easy to monitor, and safe from foreign germs, a backyard swimming pool is a life saver for parents who want their kids to get outside more!
Activity 4: Sit and Read in a Serenity Garden.
Our 4th recommended activity, is perfect for relaxing and escaping the stressful times plaguing the world right now. Build out or create your own serenity garden and then escape into it for hours at a time. From reading and writing, to doing yoga and meditating it is the perfect outdoor activity that will bring stress relief and peace of mind.
Activity 5: Evening Fire Pits.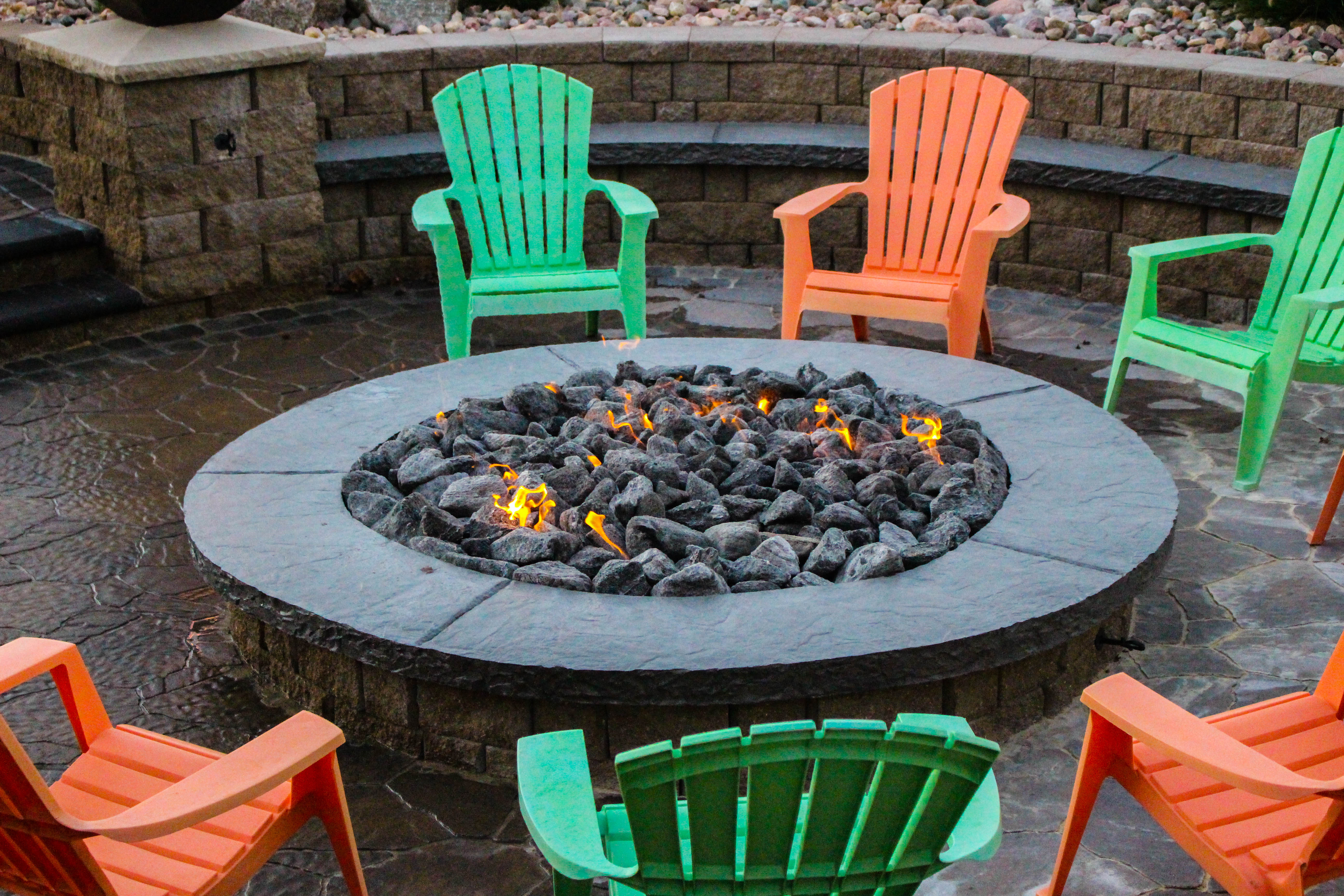 Evening fire pits were too good to not include. Regardless of the weather, you can sit out - social distanced - with family and friends to enjoy the night away. At Groundscapes our expertise in fire pits is well developed and perfected over 20 years - whether you are looking for a fire altar, fire bowl, or fire pit, our solutions can be customized, and made for your specific situation!
To get started on your perfect outdoor feature for surviving these times, check out our unique design consultation form! Groundscapes is a local, Omaha-based luxury landscaping company that is proud to have done business in the state for the last 20 years. We look forward to working with you in the future!