Every season brings about a renewal of our natural landscapes. The trees in the forest bud out in the Spring and lose their leaves in the winter. Grasses and wild plants grow and die at various times throughout the year. As one flower blooms and dies off, another takes its place. There is a cycle that happens year and year in the wild. While it is difficult to mimic nature exactly, this same pattern can occur in the landscape of your own yard with the proper planning and maintenance.
Create a Plan
The number one mistake people make with their landscaping (and life in general) is not planning. This can be a fun process, especially if you are working with a professional with experience in the types of plants and hardscapes that are good for your local area. They can help you draw up a design for your entire yard. It is way easier to adjust on paper than to do the physical work of changing it in your yard. This is a fun project to do in the dead of winter, as it gives you something to look forward to when the ground is ready to work. Landscaping companies also tend to be slower, so the experts will have more time to help you develop a good plan.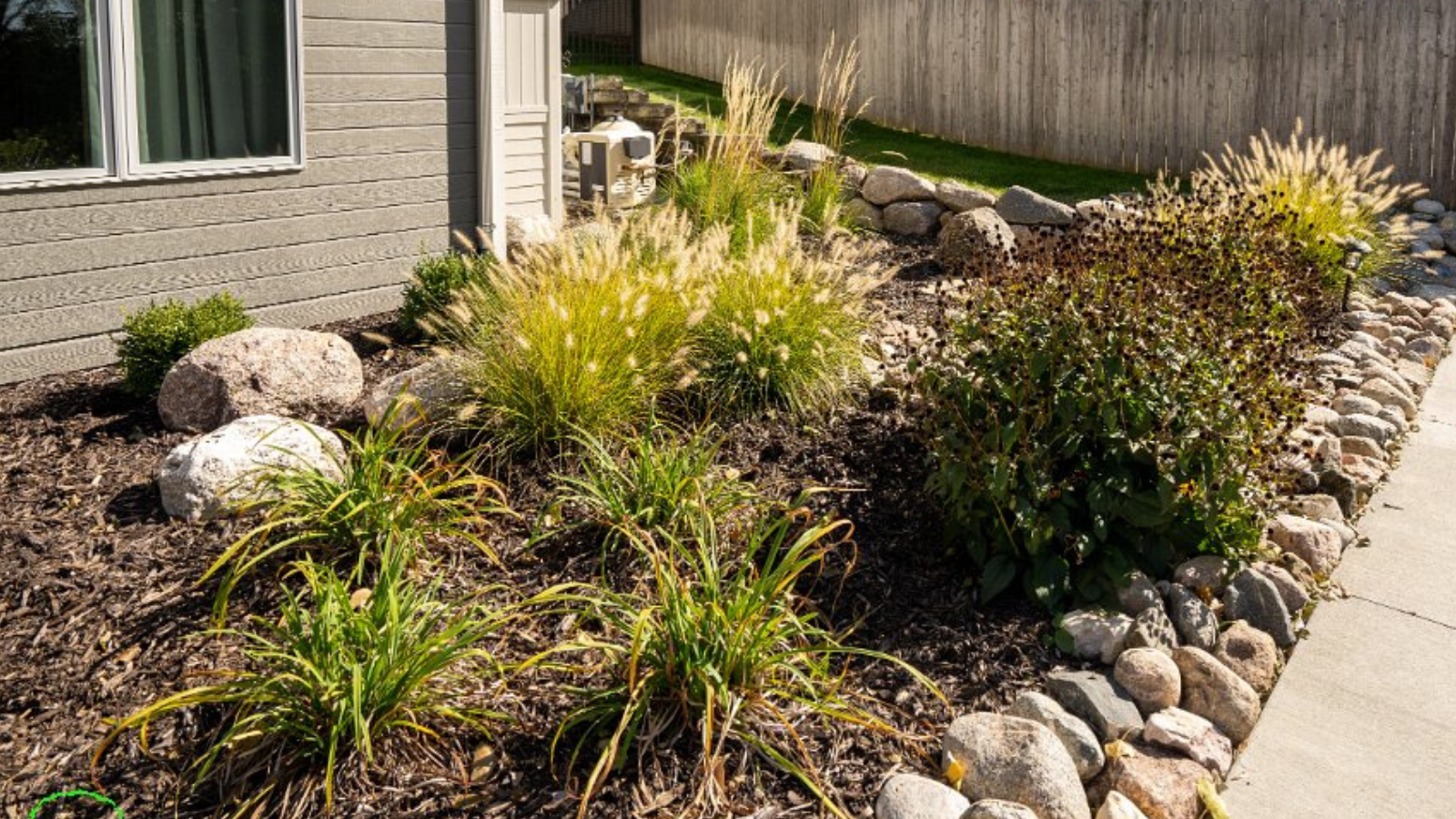 Succession Planning
Many people are plant collectors. They find an excellent plant at the local garden center and plop it into the ground. The next time they go, they find another one and just cram it into a space somewhere. There really is no rhyme or reason for the timing of the blooms. If you are looking for color all year, don't be a plant collector! Spend some time thinking about the plants and fitting them into your plan for succession blooming.
The first thing to consider when developing your landscape plan is the succession of plants. What does this mean exactly? It is basically the same concept that happens naturally in the wild. If you want color in your landscape all year round, you need to understand the timing of each plant you select. Once you have a deeper understanding of the timing, you can then begin to place them in places that will give you that year-round beauty you are looking for. Here are a few examples of plants that you could add to your landscaping design scheme throughout the year.
Spring – Allium, Daffodils, Forsythia, Iris, Pansy, Peony, Tulips
Summer – Begonia, Dahlia, Daylily, Hydrangea, Marigold, Ornamental Grass, Rose
Fall – Aster, Chrysanthemum, Coneflowers, Dahlia, Marigold, Ornamental Grass, Sedum, Sumac, Sunflowers
Winter – Evergreens, Holly, Red Twig Dogwood, Ornamental Grass, Winterberry
Plant Maintenance
You may have noticed in the above list that some plants are listed in several categories. They are star plants that will keep blooming for a very long time if maintained well. Along with keeping these plants in good condition, others will finish their bloom cycle. These plants will need to be cut back so that the next plant can take its place. Having a good schedule for maintenance will not only create healthy plants but will also keep your landscaping looking beautiful. Until you learn the specifics of each plant, having an expert help you with the maintenance may be a good idea. This will allow everything to become established and develop a strong base. Once everything is happy where it has been planted, the maintenance will lessen.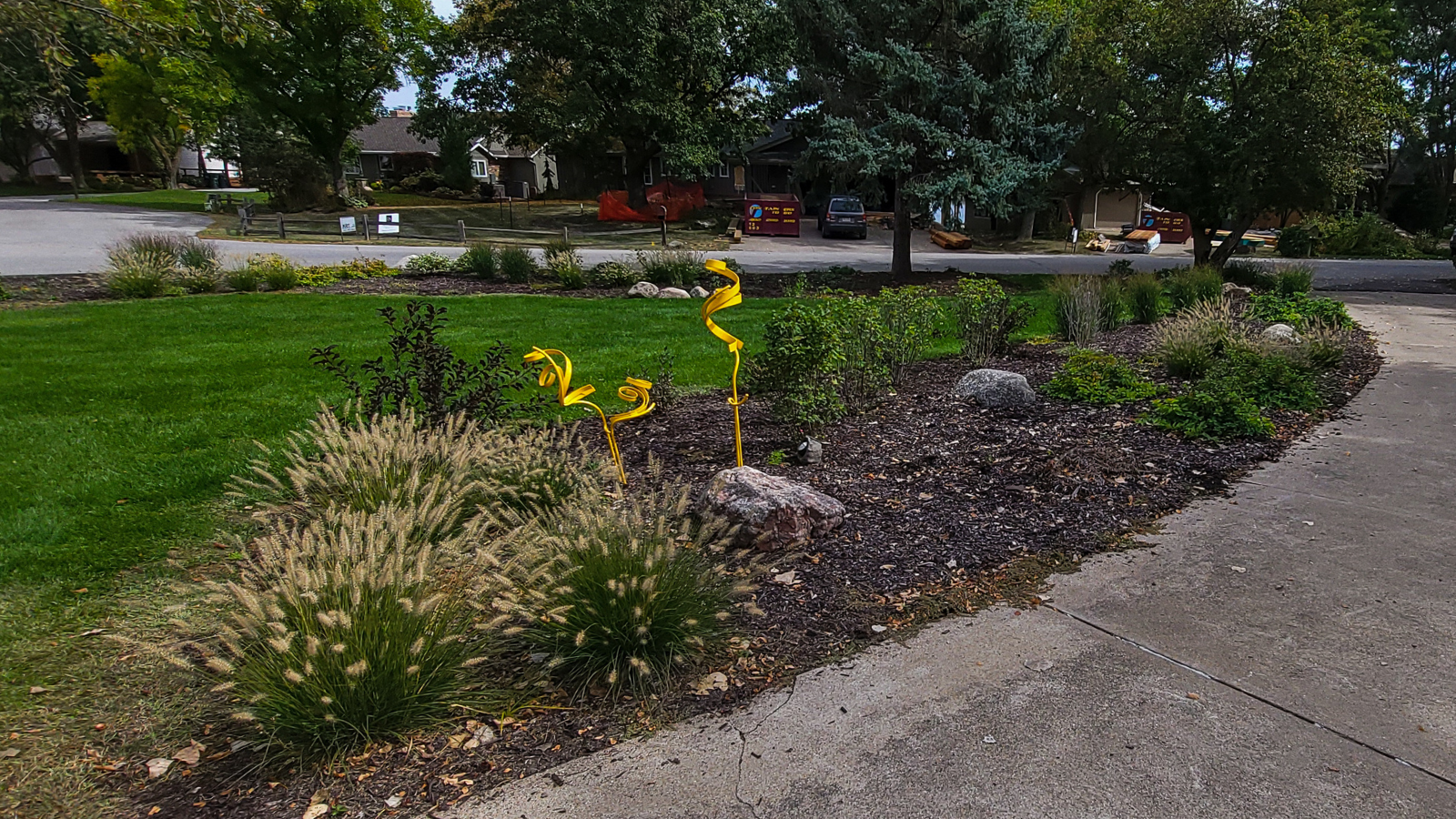 Yard Art
You have likely driven by a home that loves yard art (you know who you are.) Many statues, lights, and other features will be entwined with plants throughout the entire yard. This landscape design style may not be for you, but there is a place for art and sculpture to help you keep things looking good all year. There are loads of art pieces available made for the outdoors. They can be anything from large wooden sculptures to ornate concrete pieces. These can create a central focal point of your landscape design. Spend some time shopping at local garden centers or online shops specializing in outdoor art. When you find the piece or pieces that work for you, work with your landscaping company to ensure they are correctly placed on the ground to keep them looking good for years to come.
Lighting Changes
In years gone by, we were limited in our selection of lighting style and color. Today, the options seem limitless when it comes to lighting. We can choose lights that go on the ground, on the side of the house, or even strung from trees. There are also many color options to choose from. Selecting the right lighting scheme (and type of lights) will allow you to adjust them throughout the year. It may be as simple as changing a lightbulb on the front of your house to a different color on Halloween or Christmas. You may select lights with motion options so your home can be flashier during the holidays and calmer during the summer. Consider adding highlights and lowlights to showcase the best features of your house. This can go a very long way in making your home beautiful all year.
It is always a good idea to spend some time thinking about your goals for your home. Once you have a good idea of what you want to accomplish, begin the research to make it happen. Having an expert team like those at Groundscapes on your side can help you quickly turn those ideas into a plan that can become a reality. Contact us to get your landscape plan underway.