The holidays are the time of year for family, friends, and relaxation. With the New Year knocking on the door, it's the perfect time to think about your goals and objectives for the coming year. At Groundscapes, we pride ourselves in always keeping our customers excited about luxury landscaping and new home improvements that will exceed expectations.
This year especially, our Team would like to use the holiday season to help eager landscapers and potential customers in the Omaha Metro and La Vista area, get ahead of the curb by going into detail on the five best landscaping ideas to start planning now, in order to have ready by spring. And while each idea may vary depending on the size, material, and additional features included, we have also taken the time to provide an overview of the design process and its underlying value of starting now - over the holidays.
5 Ideas That Will Transform Your Landscape:
We start from the belief that your landscaping in your front or backyard, is your own creative space to experience nature, share time with people you care about, and create lasting memories. Each of the five landscaping ideas we put forward below are built upon that vision:
Number 1: "Ultimate Relaxation" - Fire Pit, Paver Patio + Lighting and Retaining Wall
Ultimate relaxation might sound complex, but it's really what our customers have told us, time and time again, is the best starting improvement for new landscapers: An expertly laid paver patio with a fire pit or fireplace on top and custom lighting (and retaining walls) along the sides. The reason this idea is known as Ultimate Relaxation is because of the existing data on fire pits and paver patios: According to the 2018 Remodelling Impact Report Fire Features were the highest scoring home feature garnering a solid 10/10 Joy score for customers. In addition, up to 83% of customers look forward to going home to their fire pit at the end of the day. Used year-round, this landscaping idea is perfect for families of all sizes as well as for hosting friends.
Number 2: "Luxury Hosting" - Paver Patio, Outdoor Kitchen + Fire Bowl, Lighting and Sun Sails
Luxury Hosting is what we call the perfect outdoor dining experience. It's made up of a number of different features but they all fit together quite nicely: for starters, your paver patio is the foundation that the entire landscape will rest upon. It's sleek, aesthetically pleasing, and comfortable. Next, you add an outdoor kitchen complete with a grill, dishwasher, sink, oven, and fridge. This can also be made with an accompanying bar or flat-screen TV.
Now for the perfect additional touches: a fire bowl on the bar counter top or surrounding patio is perfect for keeping the bugs away and providing extra warmth and comfort. Custom lighting will allow you to host late into the evening without feeling rushed to move inside. And of course, sun sails hung around the sides of the kitchen are perfect for keeping the sun out of your eyes as you cook, and your guests' eyes as they feast. Suffice to say, this is one awesome home improvement that is hard not to love.
Number 3: "Outside Entertainment" - Private Swimming Pool, Hot Tub, Water Weir, Paver Patio
Outside entertainment is the best way to keep the kids happy during the summer, and your friends excited when they come to hang out in the evening. A private swimming pool, hot-tub and accompanying luxury water features will cover all of your bases: it's perfect for the kids and their friends when the weather is warm, it's even better for inviting over guests, family, or colleagues. The water weir is ultimately the cherry on top that projects the status, prestige, and refinement of your home - something that not many others really possess. As this feature is highly popular among Groundscapes customers, the Groundscapes team offers a number of different combinations for the materials and size of the paver patio and swimming pool.
Number 4: "Serenity Gardens" - Pergola, Water Feature, Softscapes + Lighting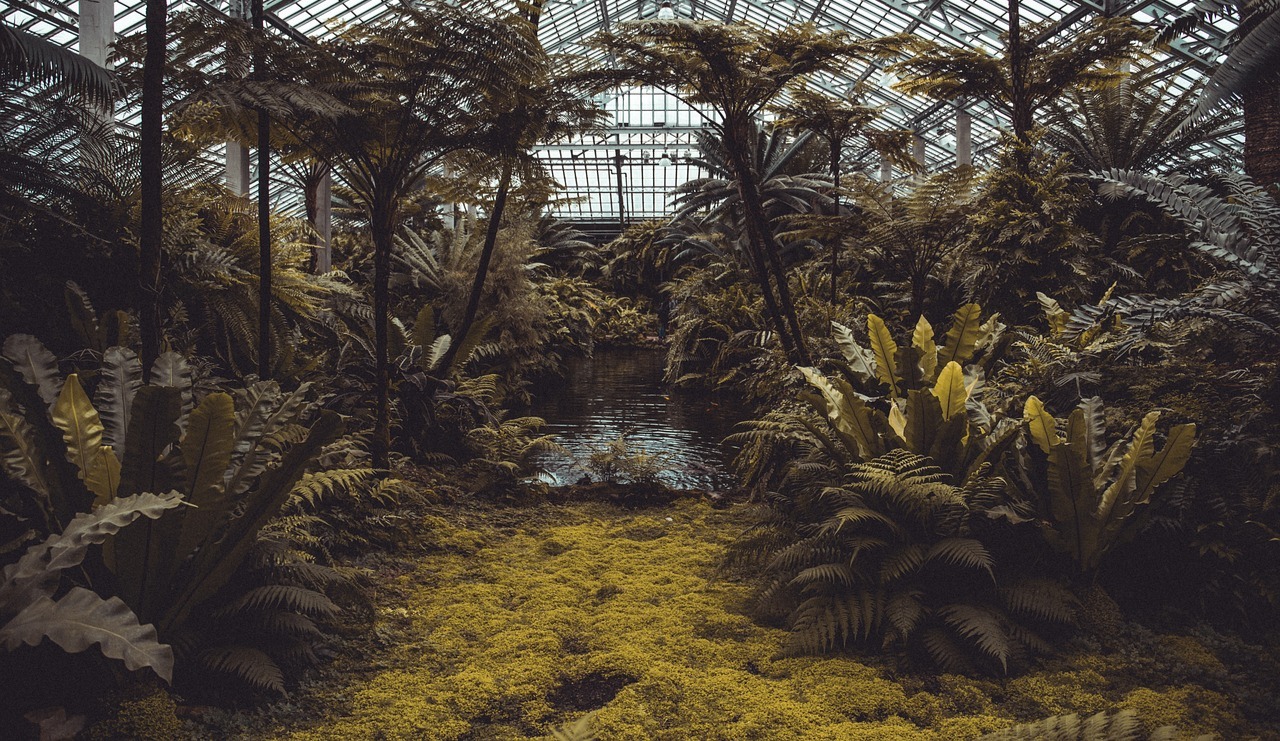 "Serenity Gardens" are a new feature offered by the Groundscapes Team that has been designed for one important purpose: To help reconnect you with nature and ultimately yourself. As the description suggests, a serenity garden is the perfect outdoor habitat to relax, converse, and entertain in a soothing and open atmosphere. A pergola or outdoor feature is the starting point, that makes sure you can use your serenity garden under most weather circumstances. A water feature such as a bubbling boulder, pond, or water fall is then added for relaxation purposes.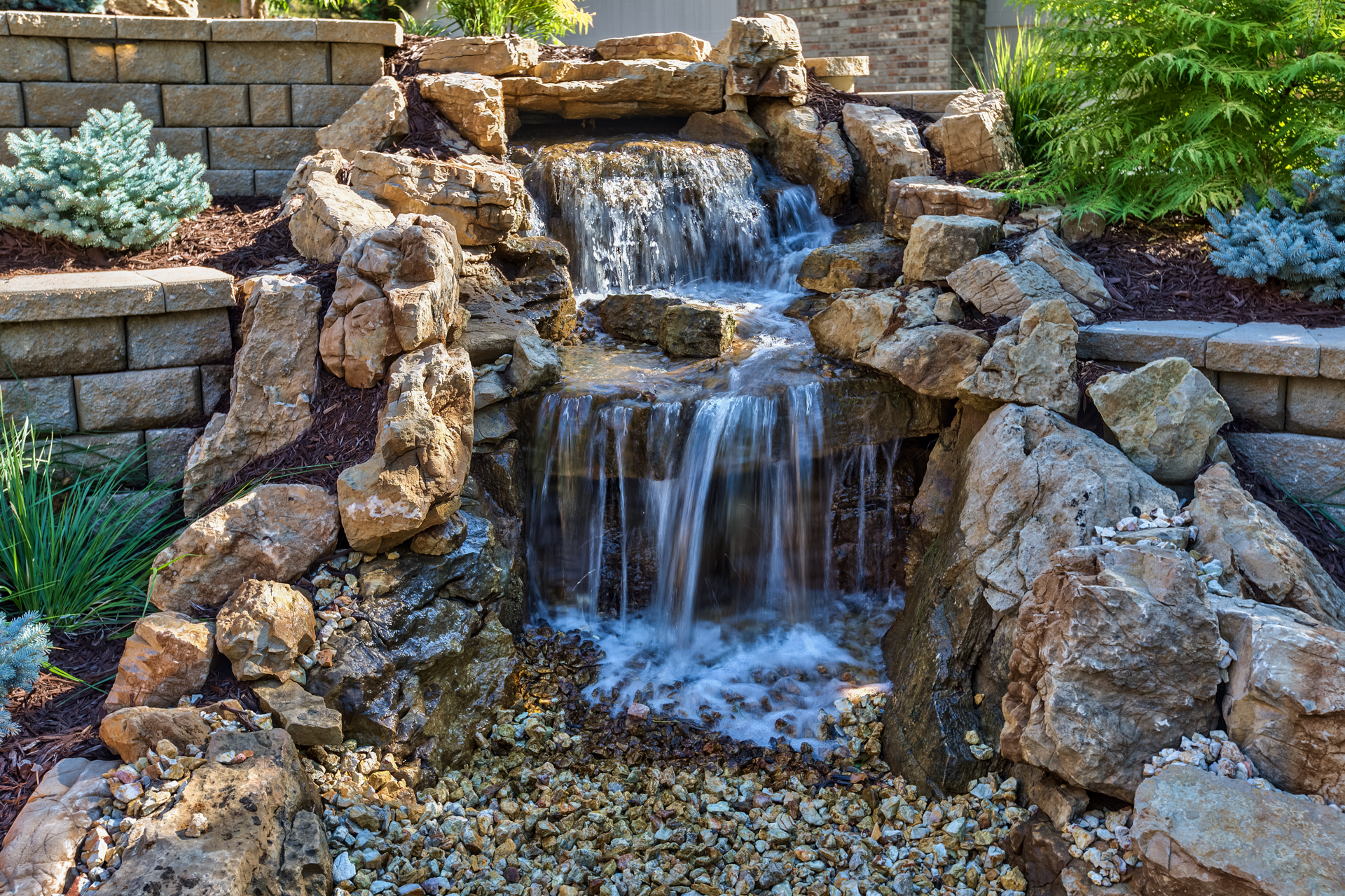 Softscapes including flowers, trees, mulch, and other plants are then used to surround the pergola to make sure enough nature is present to the eye. Lighting is an additional benefit that makes such gardens accessible for any time of day. For a fully detailed overview of the benefits and perks of a serenity garden, the Groundscapes Team has written an extensive overview here.
Number 5: "The Royal Backyard" - Lawn and Softscapes, Lighting, Retaining Wall, Water Feature, Fire Pit, Paver Patio + Outdoor Kitchen and Swimming Pool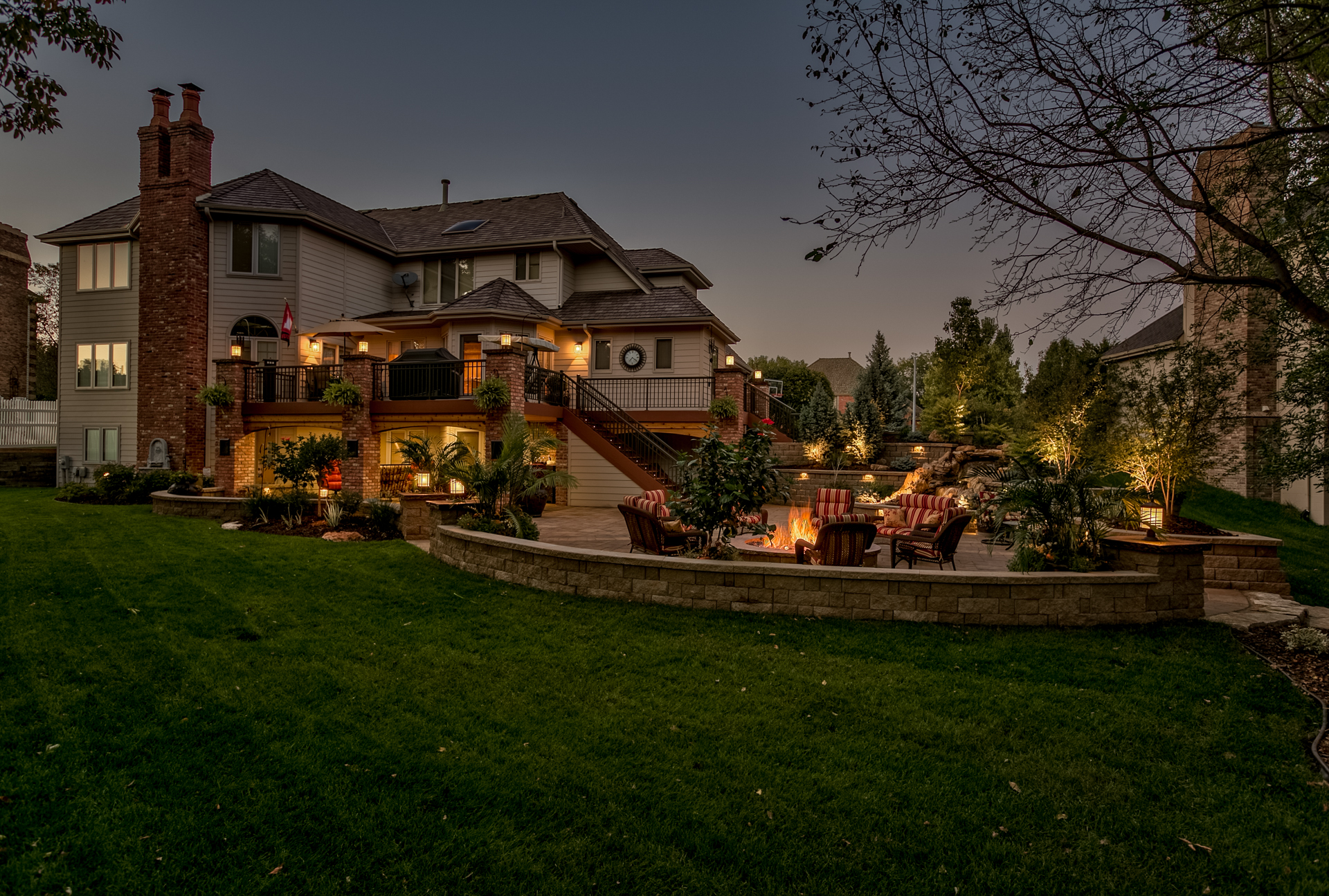 "The Royal Backyard" is the ultimate backyard experience. It doesn't get any better than this. This improvement is for landscape lovers who want to spend all of their free time outdoors. With kids? Check. Spending time with friends and family? Check. Just relaxing? Check. What does a Royal Backyard entail?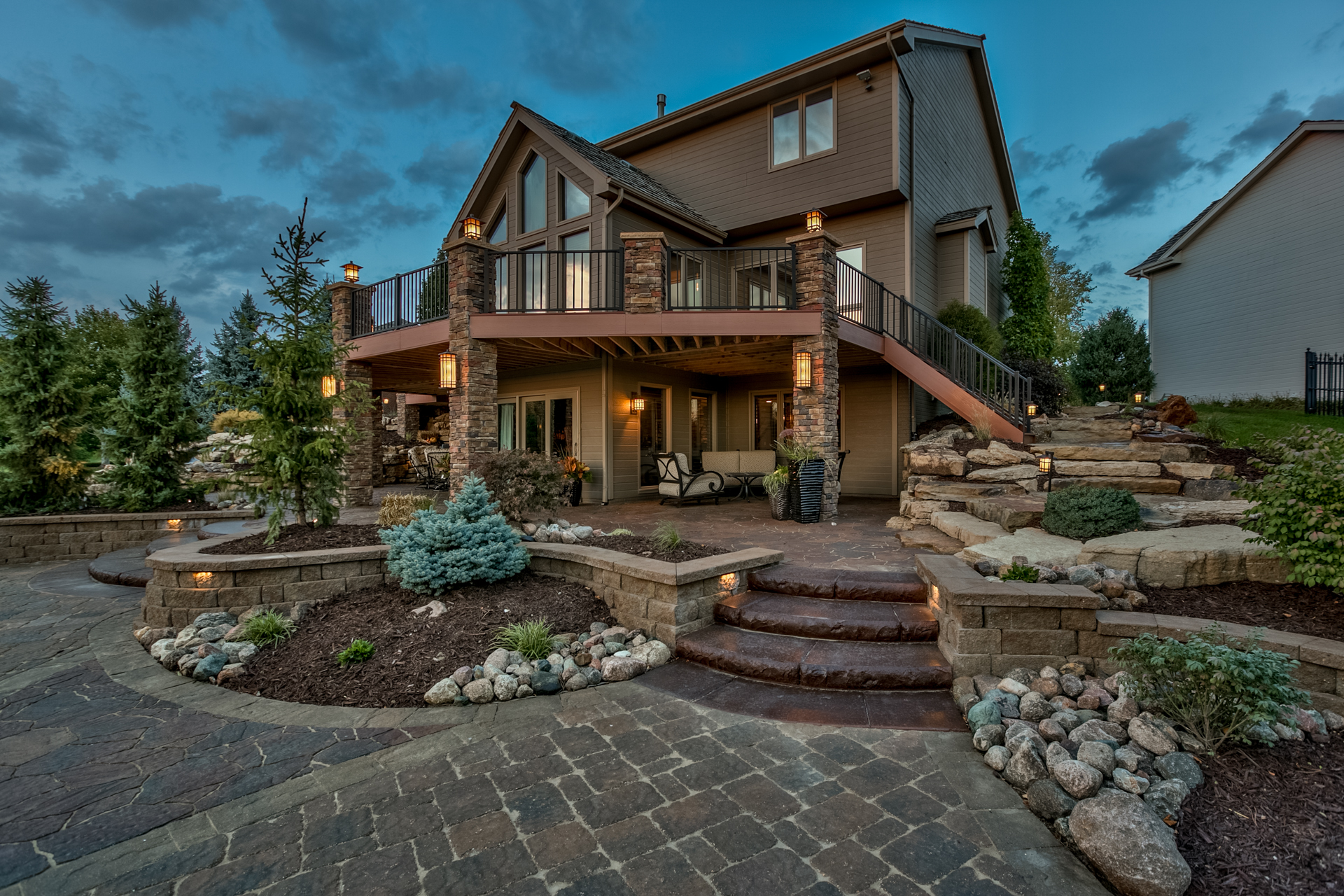 A Royal Backyard is a backyard that is completely re-imagined: the lawn, lighting, and edges are expertly cut and defined along a certain pattern or theme, the paver patio is incorporated into that theme to make it easy to move around, and pretty much every important home improvement is then added on top: a fire pit to relax and rewind, an outdoor kitchen to cook and spend time with friends and family, and even a swimming pool to dip into every once in a while. Aesthetically, and for your own personal use, this is the ultimate backyard experience.
Why Is It Important To Start Today?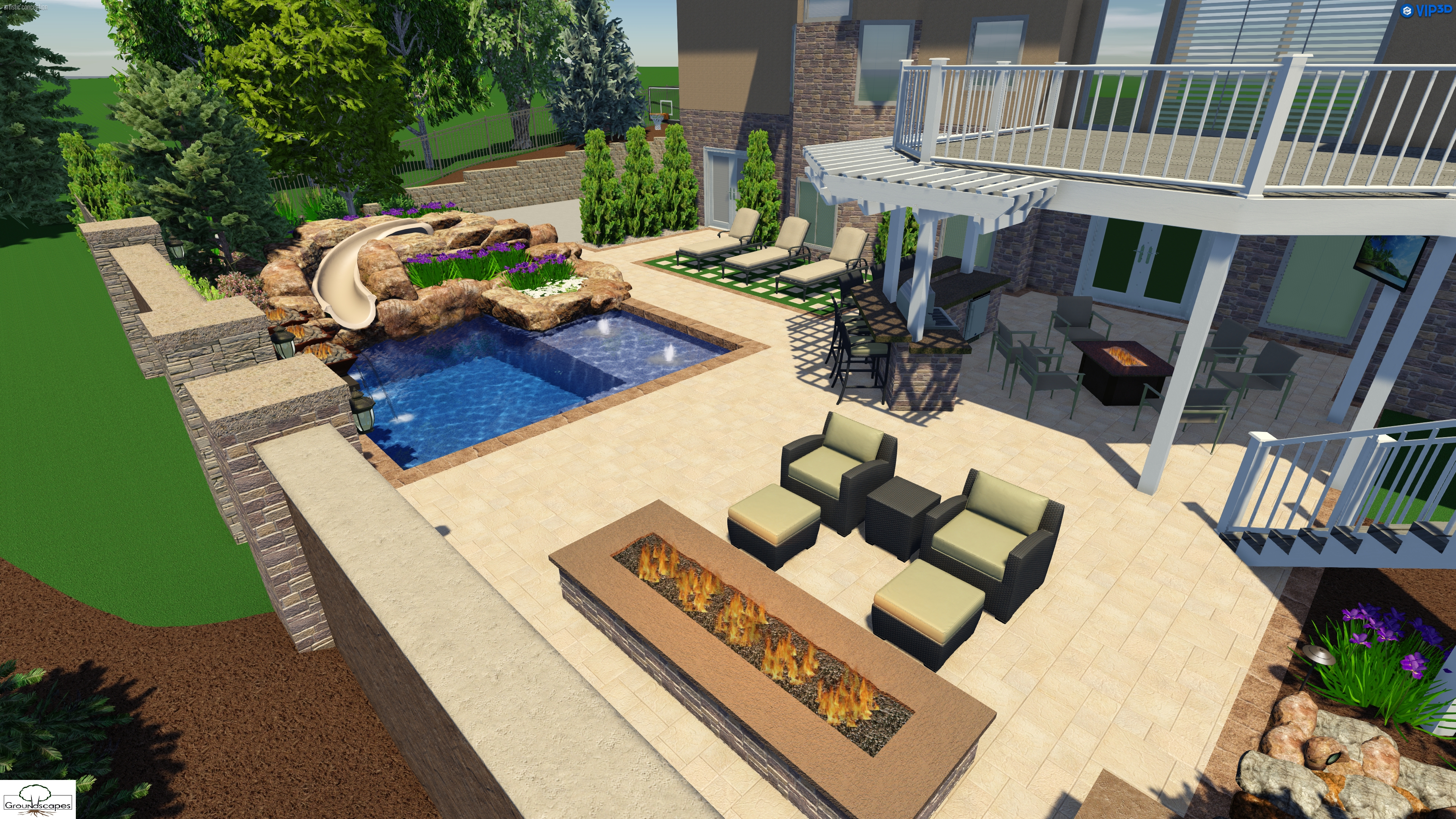 Landscaping is often considered a seasonal industry: home improvements are built in the spring and summer, lawn care is done before and after winter, and then the snow plows are out during the icy months. Sounds about right? Not exactly.
At Groundscapes, we've perfected a system of seasonal landscaping over the past 20 years, that allows us to start planning and designing projects in the winter to make sure they are built by spring time. The reason this is important for you as a customer is because of the amount of detail and design attention your project will receive: Spring time is a busy time, and while we can consistently guarantee customer satisfaction, we can also guarantee that you will be much happier if you start your project sooner - you can sit down with one of our design experts, pick the exact materials and compositions you have in mind, and go back and forth on what you like or don't like. Even better - there are a number of early bird specials set to launch at the beginning of the year that are going to go fast!
Stay tuned, and if you are already prepared to re-imagine your backyard don't look any further: Our unique design consultation form is ready to help you get started!