Summer may seem like it's far away, but in Landscaping there is no such thing as too early! Due to the amount of time it takes to design, plan, and build out a project the Groundscapes team strongly recommends getting started as soon as you can. That means you can start thinking today about the three best investments you can make for the perfect summer experience.
Luckily, with over 20 years of experience, our team of luxury craftsmen and expert designers already knows a thing or two about which hardscapes or softscapes our customers use the most during summer. We guarantee you won't be disappointed!
Investment #1: A Paver Patio
Our first recommendation is a no-brainer: A Paver Patio. A hand-laid paver patio has a number of summer benefits: 1) It's the foundation of a perfect summer evening with family and friends. You can use your patio to host events, or just your evening dinner. 2) A paver patio is a solid investment in your home. A survey from Quebec has demonstrated that a paver patio can increase your home value by up to 12% over the time you live there. Why? Because for many people a patio is a gateway into the outdoors and their backyard experience.
Beyond socializing, a paver patio is a great home improvement to use to simply enjoy the peace and quiet of your own backyard. 3) Last but not least, Groundscapes' unique touch to patios - in building paver patios - is both a luxury preference and a climate sensitive decision. Concrete patios not only are much less appealing to the eye, but they also contribute to the urban heat island effect. Paver Patios meanwhile, mean that each stone tile must be carefully laid by hand - creating a more luxurious and beautiful effect.
Investment #2: A Fire Pit
Our second recommendation is something we can guarantee you are going to love: your very own private fire pit. You don't even have to take our word for it: According to the 2018 Remodelling Impact Report Fire Features were the highest scoring home feature garnering a solid 10/10 Joy score for customers. The report goes on to detail that up to 83% of customers look forward to going home to their fire pit at the end of the day.
Now that sounds like a worthwhile investment! From our own personal experience, fire pits are perfect for hosting friends, spending time with family, watching the big game, and relaxing late at night. The best part about your fire pit is that you can use it year round, as the warmth and comfort created from the improvement is effective in almost any outside temperature!
Investment #3: A Swimming Pool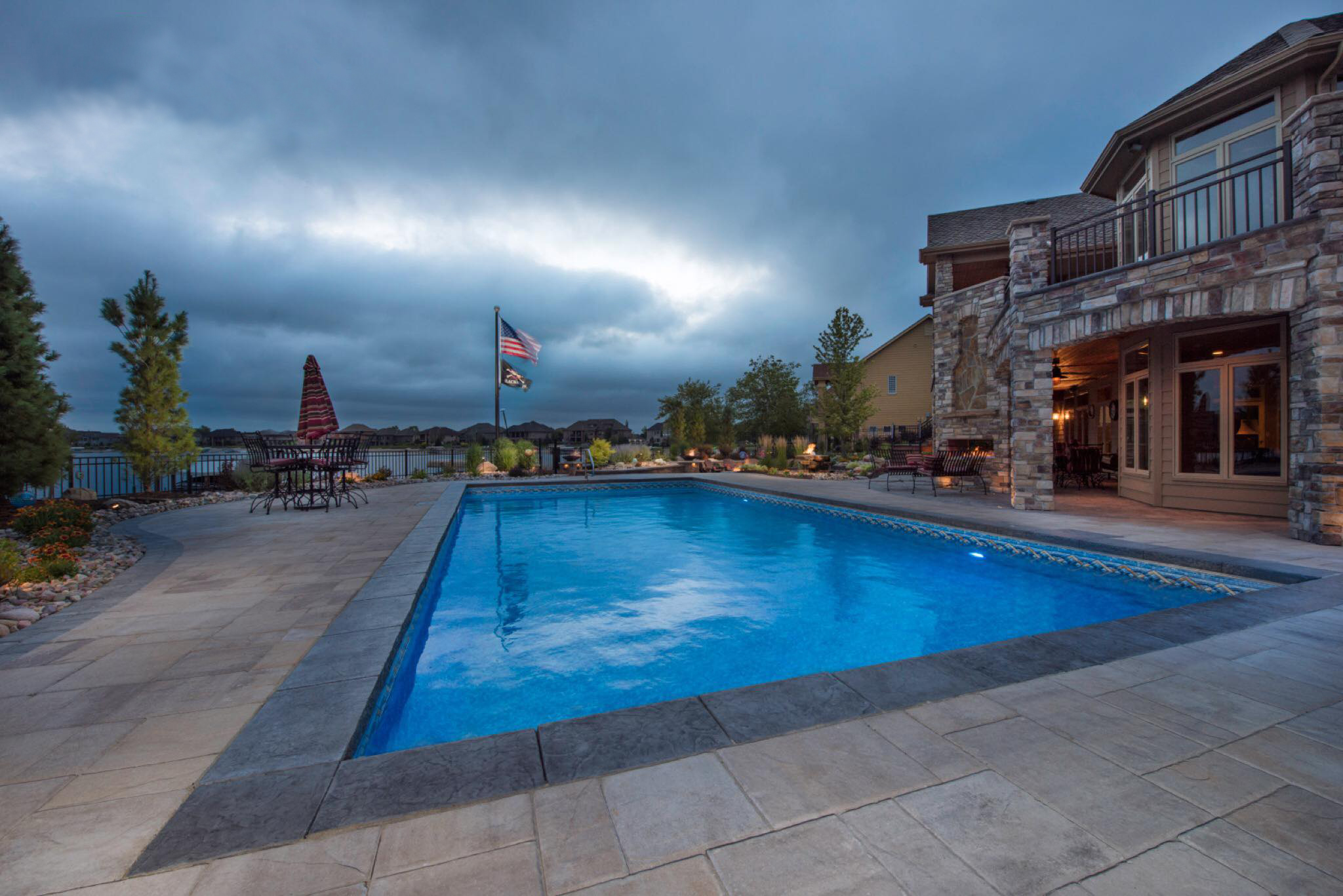 We've saved the best for last. Your own private swimming pool is a haven of happiness come summer time! From what our customers have told us, the best things a swimming pool can offer are: 1) Fun in the Sun, every day for kids (and even for the adults too!), 2) The perfect hosting atmosphere for family gatherings, work parties, and weekend getaways, and 3) the best way to workout easily and conveniently on a hot summer day.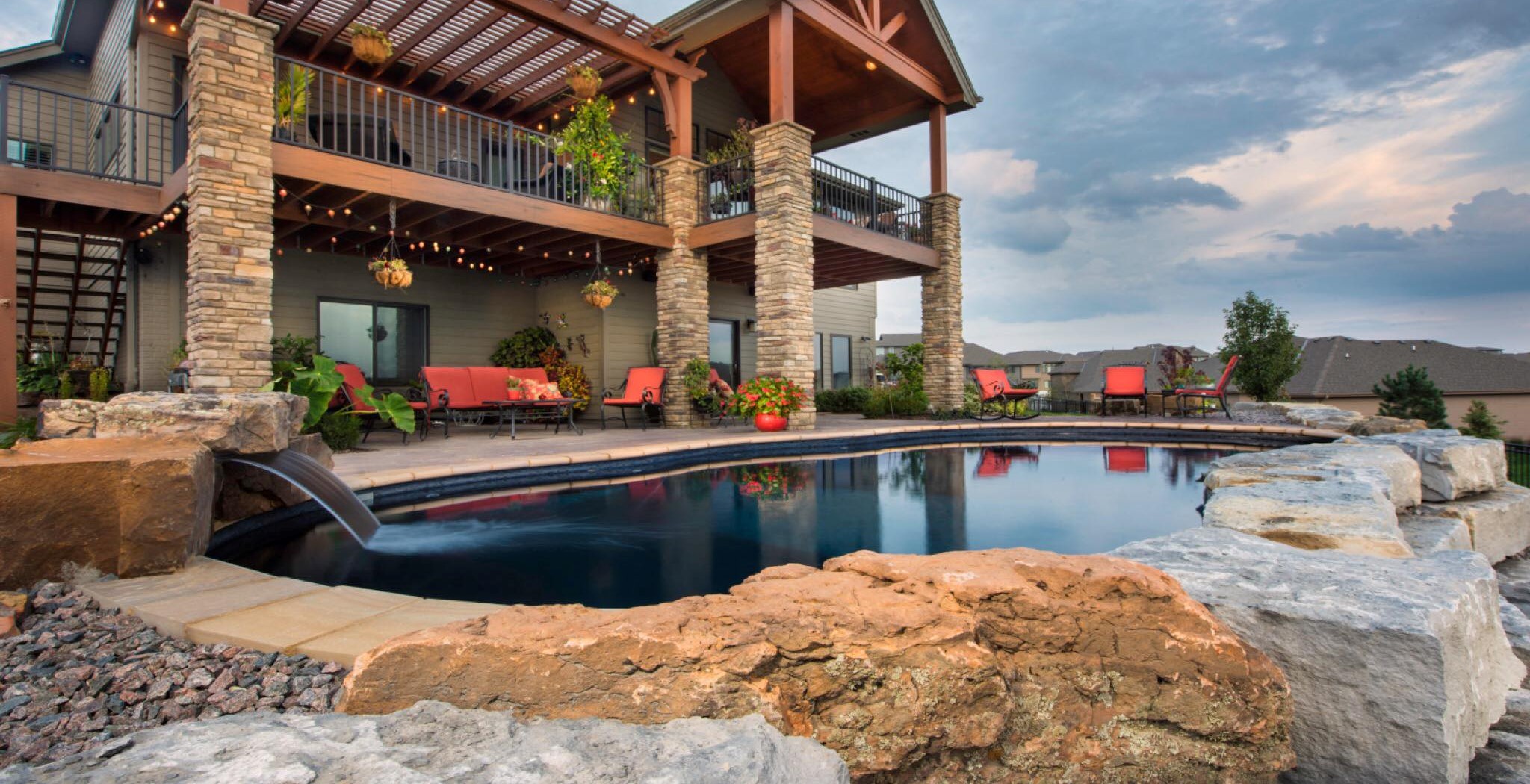 Our swimming pools are exceptionally customizable according to different materials, surrounding features, shapes, and designs. Whether you are looking for a private swimming environment for your family and friends, or an entertainment friendly summer pool for the kids, equipped with a diving board, water slide, and water basketball hoop - our team of luxury craftsmen can build it all!
Don't Wait: Get Started Today!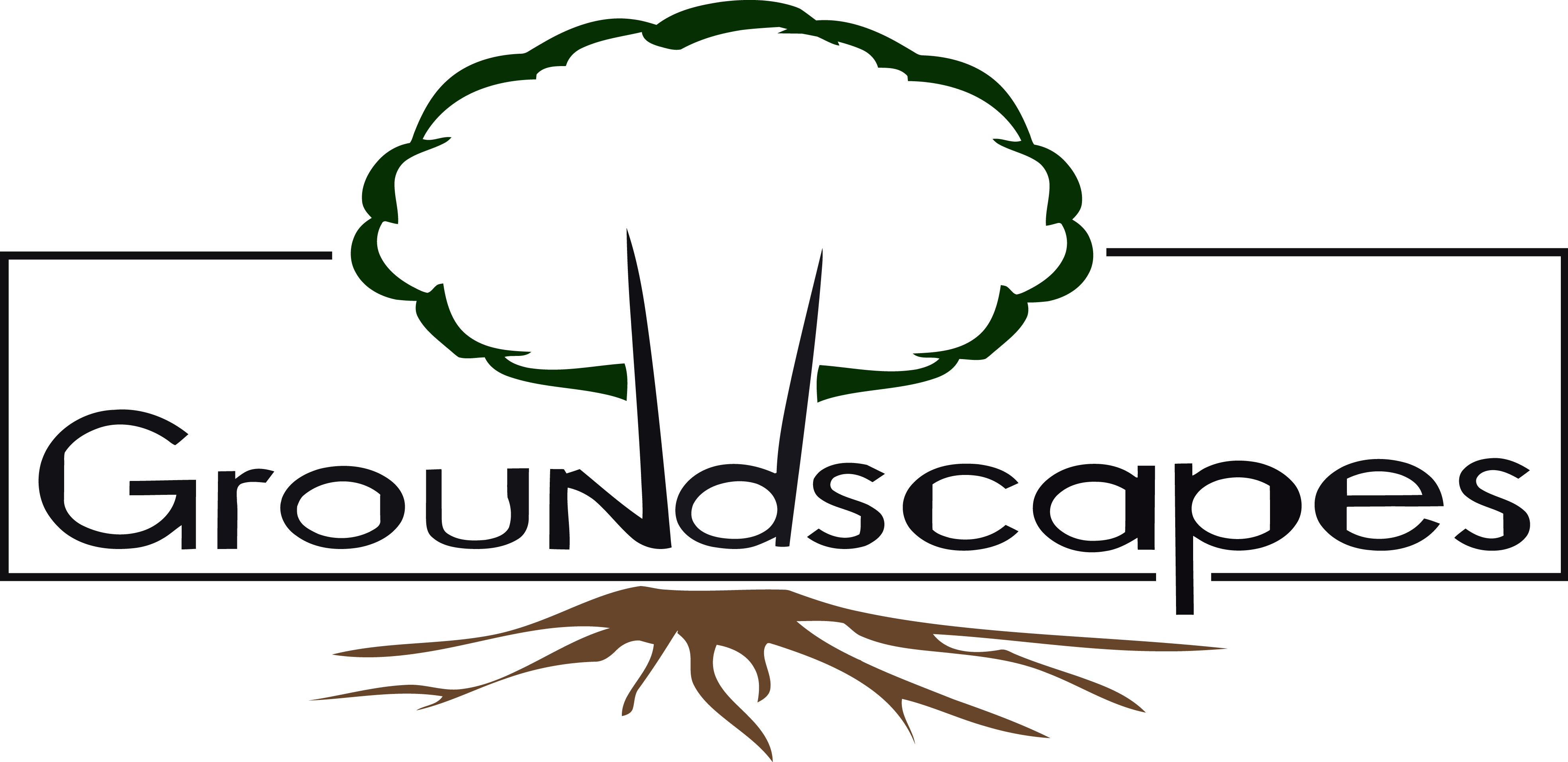 Recently, Groundscapes owners Nick and Lori Heimann discussed in detail why it's so important to start your summer landscaping projects as soon as possible: Not only do you have more time to critique and perfect your design, but our own team of designers and craftsmen can use the additional time to build more creative and engaging features tailored to your specific tastes and preferences. Get in touch today and we can make sure that your projects are ready to use by the first day of summer!