Spring is just around the corner here in Nebraska, and there's a good chance that your lawn and landscape beds will be filled with debris and weeds that have accumulated over the winter season. That's why you need to schedule spring cleanups to help your lawn can start the year on the right foot. When cleaning up your yard in the spring, you'll want to remove debris from your lawn, get rid of any weeds, and edge your landscape beds.
Removing unwanted debris and pesky weeds keeps your lawn and landscape plants healthy and vibrant. Your landscape beds also need some TLC. Edging them makes a huge difference as it keeps the line between your lawn and landscape beds crisp for a neat and refreshed appearance. Learn more about how spring cleanups help your lawn be at its best at the start of the year.
---
Debris removal increases your curb appeal and improves the health of your lawn.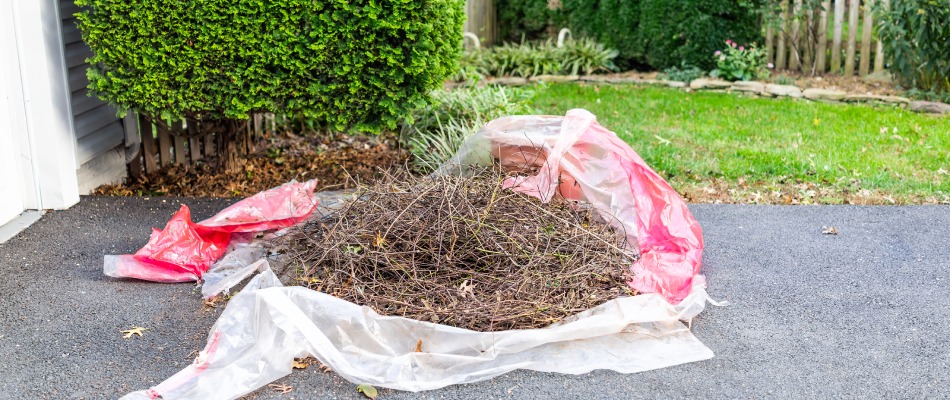 When the snow starts to melt in the spring, you'll find fallen leaves and other accumulated debris in your yard. This clutter will need to be removed if you want to improve your lawn's health. Debris can hinder the growth of your lawn blocking sunlight, water, and other essential nutrients. It's best to remove them early in the spring to prevent them from weakening your grass and inviting disease-causing fungi and bacteria.
This clutter also makes your property look messy, which is not what you want at the start of the year. Debris removal in the spring will help increase your curb appeal as it removes unsightly leaves, twigs, sticks, and other trash from your yard.
Piles of debris on your lawn can also become host to problematic lawn insects.
---
Get rid of weeds so they can't steal nutrients from your plants.
Just as your grass and landscape plants flourish in the spring, weeds also take advantage of this season. Weeds can leave your plants weak as they steal nutrients and compete for space. If you want your beautiful plants to be at their best at the start of the year, removing weeds should be part of your spring cleanup. This ensures your plants won't have to spend their energy competing for nutrients, and can instead focus their energy on coming out of dormancy.
Removing weeds will also increase the aesthetics of your property. These unwanted plants detract from your curb appeal because they are not part of your landscape bed's design. Getting rid of weeds in the spring ensures your yard looks fresh.
---
Restore the Crisp Line Between Your Grass & Landscape Beds With Landscape Bed Edging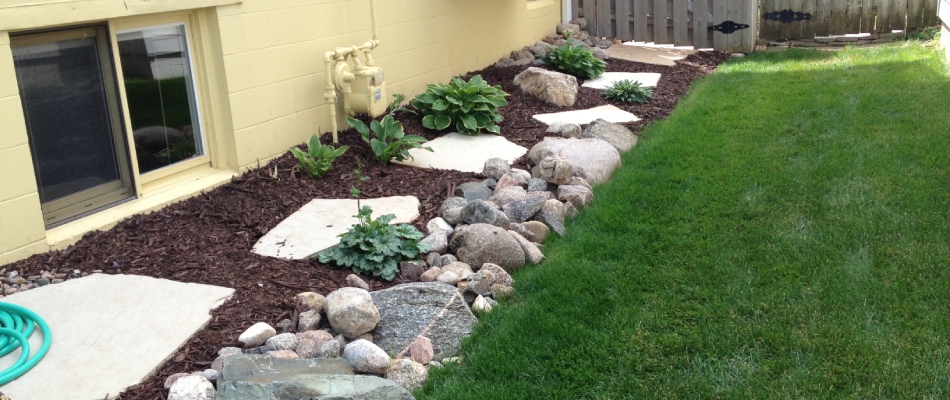 Edging your landscape beds is also an important part of spring cleanups. It restores the crisp distinction between your lawn and your landscape beds so your yard looks cleaner and more appealing. Edging your landscape beds also helps create a fresh and refined look for your yard. Below are more reasons why you need landscape bed edging:
Landscape bed edging defines the space in your yard. It shows you where the landscape beds meet your grass.
The space between your landscape beds and your yard helps prevent weeds in your lawn from spreading into your landscape beds.
It's easier to mow the edges of your lawn without worrying about damaging your landscape beds.
---
Call us today to schedule our spring cleanups!
Beneath the soft white snow on your property lies a messy yard that needs to be cleaned up. Your spring cleaning checklist might already be too long, so let our pros at Groundscapes, Inc. take care of your yard. We offer top-quality spring cleanup services to homes and businesses in Omaha, Elkhorn, Bennington, NE and nearby communities. Call our crew today at (402) 397-5930 to schedule!