Trends in luxury landscaping come and go. But creativity and constant innovation must always remain part of the day-to-day routine in order to stay on the cutting edge. At Groundscapes, we closely follow customer trends beyond the landscaping industry, to better understand what to offer our customers in and around the Omaha Metro / La Vista Area. Today, we would like to share an original idea, conceived by Groundscapes Owners Nick and Lori Heimann: The Rooftop Patio.
What is a Rooftop Patio?
(HGTV)
For years, home entertainment was centered upon accessibility and variety: having friends and family over was optimal in a setting where the parents could talk and relax while the kids swam in the pool, or played on the grass. Now, however, a new focus for home entertainment is coming into view: as homeowners continue to age, and younger homeowners wait longer to have kids, interest has altered from parental control, to space, convenience, and connection:
Homeowners today are looking for a calm and relaxing haven, withdrawn from the chaos of the day-to-day hustle, and safe for close, personal relationships and peace and quiet.
Because of this new focus and desire from millennial customers and aging homeowners, the need to adapt is pressing. Our solution was the rooftop patio.
A rooftop patio, as the title suggests is a unique space located on the top of your own home, or elevated somewhere within your landscape, to provide a more spacious, open and private experience. Much like a regular patio, a rooftop patio operates as a foundation for other landscaping improvements - but this time in the higher open air of your rooftop as opposed to the ground floor.
What other features are added onto a Rooftop Patio?
Contrary to what you might first expect, a rooftop patio is a foundation for an elevated home experience: it is a space to add relaxing furniture, small water features, and even a gas fire pit. For larger and more sophisticated rooftop patios elements of an outdoor kitchen can also be built for optimal convenience: refrigerators, electrical outlets and counter-tops, Flat screen TV's and much more.
The ultimate goal of combining all of these features into a single elevated home improvement is to create an extremely private and cozy atmosphere that feels as if you have space to breath and look up at the stars. On the ground level, it's easy to get distracted and feel the need to run inside for something: but on the rooftop or landing, it's you and the open air late into the night!
The Commercial Rooftop Terrace:
While homeowners can enjoy their own private rooftop patio, commercial companies are equally enticed by creating a modern and open environment for work parties, outdoor events, and fine dining experiences.
Groundscapes offers commercial rooftop terraces to any interested enterprise, hoping to open their building up to more fresh air and nature. In the summertime, such an improvement is perfect for employee breaks, evening events, and meal times.
Get Started On Your Rooftop Patio Today: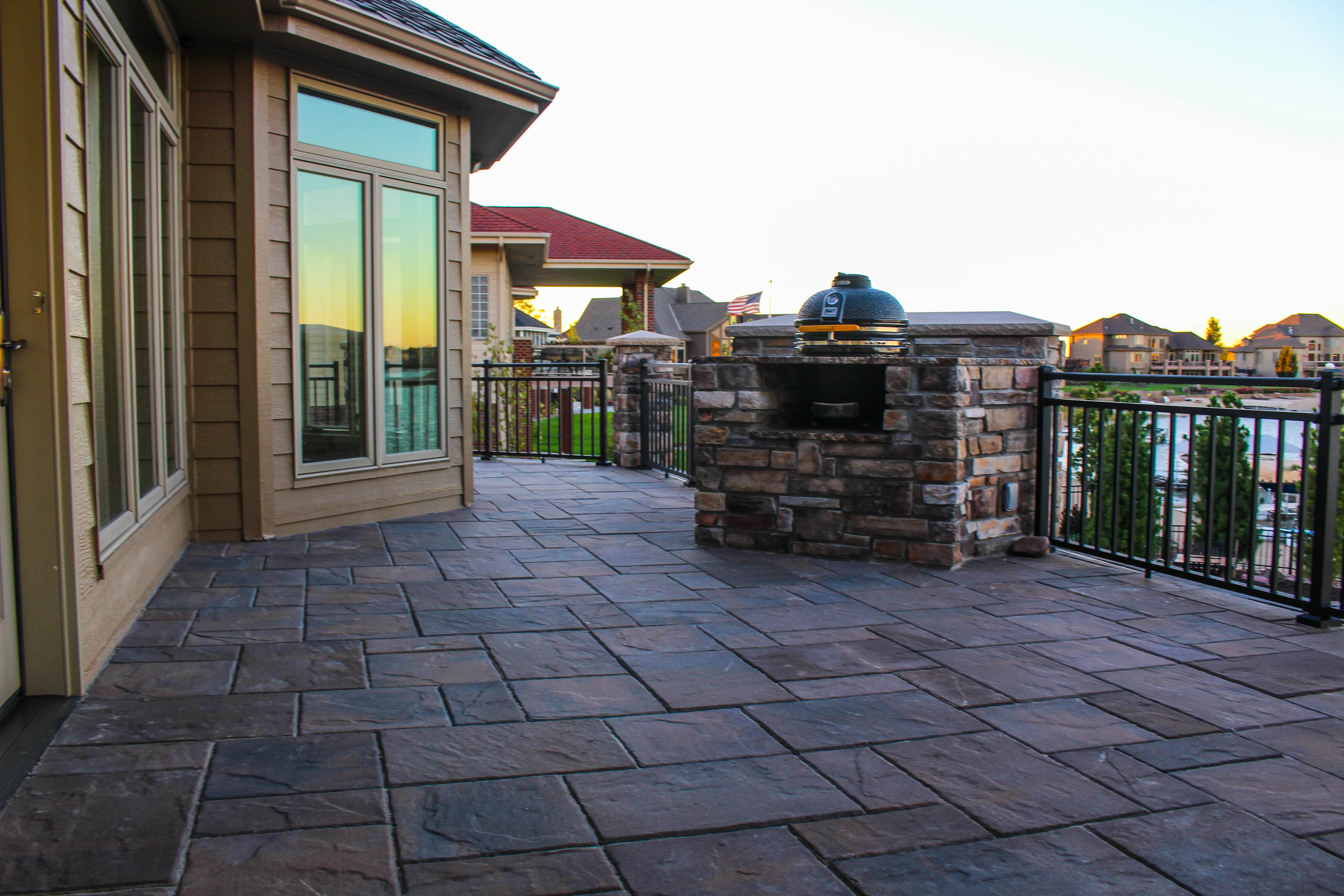 With the New Years just past, and a number of early bird specials on the horizon the Groundscapes Team is extremely excited to start building more rooftop patios for homeowners across the Omaha Metro Area. As Nebraska's finest luxury landscaping company, we are proud to deliver the first rooftop patios to interested customers! Get in touch today, or fill out our unique design consultation form.