When the snow starts to pile up around your establishment, you face the dilemma of removing the snow yourself or hiring a professional snow removal company. You may save some money by doing the work of shoveling piles of snow, but it can also cost you the valuable time you could have used for your business. That's why you should hire a professional snow removal company.
Delegating the time-consuming task of getting rid of the snow outside your establishment ensures you have more time to deal with your customers. Snow removal companies are ready to remove snow at the first dusting and equipped to haul away the ugly snow piles on the side of your property. More importantly, they also offer deicing services to protect your property from slip-and-fall accidents. Continue reading to learn more about why you should get professional snow removal services for your commercial property.
---
Don't let the snow hinder your customers from getting to your front door.
While it's admirable that you don't want your customers to trudge through the snow to get to your front door, removing the snow by yourself will take so much of your time. Even when your customers finally enter your establishment, you can't be outside shoveling the snow. Snow can also be unpredictable, so you might not be able to keep up with how fast it collects around your business property.
The best way to take back control of your time is to hire a professional snow removal company. Commercial companies offer trigger heights, which means they will wait until the snow reaches a specific height before removing it. A zero-tolerance trigger will be your best choice because this means they will shovel at any sign of sticking snow. Typically, some companies wait for at least three inches of snow before they go to your property. No matter your trigger height, you can relax knowing the snow won't hinder your customers while they are on their way to your business.
---
Hire a professional company that can remove the snow altogether.
Some professional snow removal companies only shovel the snow out of the way and then pile it up somewhere around your property. That's not good because then you'll end up dealing with a thick pile of snow that will consume so much of your time. Just think of it; instead of spending productive time to work on your business, you'll spend it getting rid of an ugly pile of snow when you shouldn't have to.
Make sure you hire a team that will remove the snow altogether, which means hauling it away from your property using trucks. These thick snow piles are ugly eyesores. Ensuring your commercial property is free from them will not only give you back your precious time but also boost your curb appeal without having to lift a finger.
---
Take Advantage of Snow Removal & Deicing Services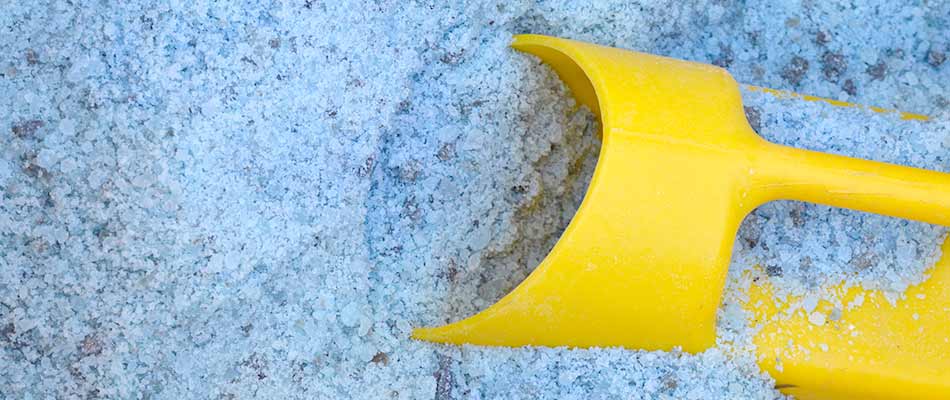 While you know that snow removal is a time-consuming and back-breaking job, the winter also comes with another issue: ice. Dealing with ice on top of tackling that thick pile of snow outside your property will leave you spending hours removing them instead of working on your business Leave that job to the professionals! Here are reasons why you should take advantage of the added layer of protection provided by deicing services:
Snow removal companies will deice high traffic areas on your property, including parking lots, walkways, and stairs. They will melt current ice and block more ice from forming to prevent slip-and-fall accidents that may happen to you, your employees, and your customers.
Your customers will feel safer on your property, encouraging them to return.
Your commercial property will not be slippery, preventing car accidents that may lead to lawsuits.
Some companies offer preventative treatments before snowstorms to prevent ice from forming.
---
Call us today to schedule our commercial snow removal and deicing services!
While the winter season brings the velvety beauty of snow, you might end up losing time removing it from your commercial property once it piles up. Although snow removal and deicing will keep your business establishment safer and looking better, they are jobs best left in the hands of professionals like us. At Groundscapes, Inc., we offer commercial snow removal and deicing services to businesses in Omaha, Elkhorn, Bennington, NE and nearby communities.
Depending on your preference, we can pile up the snow in a designated area or haul it away from your property. We will deice high traffic areas like parking lots and walkways. You also can rest easy with our zero-tolerance policy when it comes to piles of snow. Call (402) 397-5930 today to schedule our services!