It's no secret that outdoor lighting can illuminate a space, but many people don't realize how much it adds to the atmosphere of a property as well! Landscape lighting can be used to highlight the best parts of your property and draw the eye to more interesting architectural features, which we have plenty of in Nebraska. Whether you prefer lighting that is subtle like moonlight or one that accentuates textures, there's a technique for every person and property. By utilizing outdoor lighting techniques like moonlighting, shadowing, grazing, and wall washing, you can make the most out of your outdoor lighting and get the utility of lighting up your property along with beautiful aesthetic benefits!
---
1. Moonlighting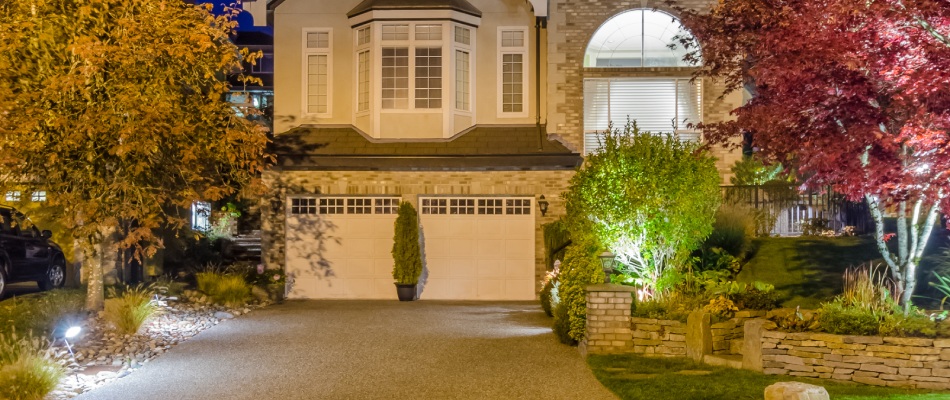 Perhaps the most subtle on the list, moonlighting is an elegant way to illuminate your property while keeping a natural appearance. You'll need to ideally have a tall tree to place a light fixture up high and then angle it downwards so that light washes over the area below to mimic the bright light from a full moon. This technique results in shadow patterns being cast on the ground from above to add to the ambiance, giving a very natural and subtle lighting effect.
---
2. Shadowing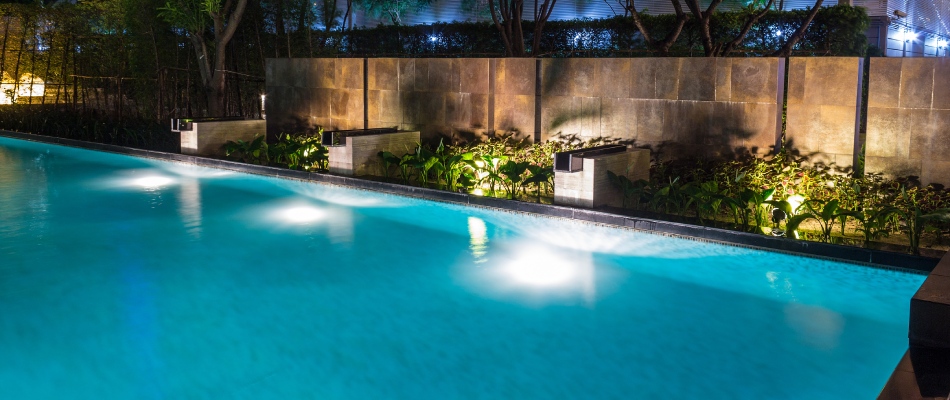 If you have small trees in front of your home or business and want to add nighttime interest to the walls, shadowing may be what you've been searching for! This technique will have you placing a lighting fixture at the base of a landscape feature (like a small tree) and angling it upwards at an adjacent wall. This will create a soft shadow effect that casts the feature's shadow up onto the wall, and looks particularly beautiful with trees since you'll be able to see the leaf distribution with light shining through the branches. Add in movement from the wind and you have an effect that is sure to add drama!
---
3. Grazing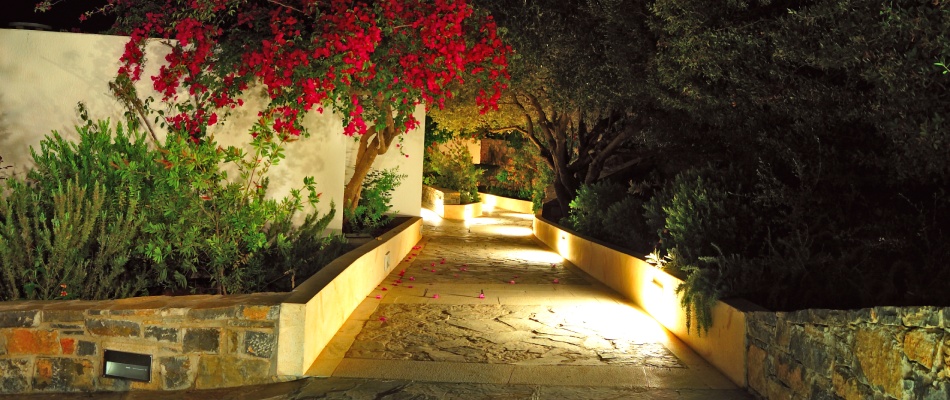 Grazing is a technique used to accentuate unique textures on surfaces like columns, walls, veneers like faux stone, trees, and more. The light fixture will be placed at the base of the textured feature and angled upwards to cast shadows and highlights on the ridges of the texture to add depth and complexity to your property. If there's a landscape bed on the outside of the feature piece, you get double the value since the light will cast some brightness there as well so you can show off your lush softscapes!
When shining onto a surface, cool lights will enhance cool colors like blues and whites, and warm lights will accentuate warm colors like red or brown.
---
4. Wall Washing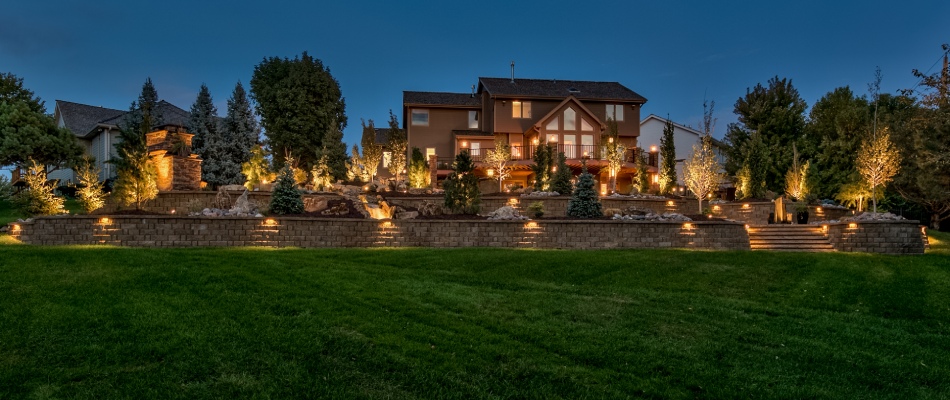 One of the most classic lighting techniques, wall washing is a go-to for anyone that has feature walls like retaining or seating walls on their property. Your lighting fixture will be placed a few feet away from the base of the wall with a sideways angle. The light will radiate out onto the wall from that source and create a soothing glow in the area, accentuating the wall and adding ambient brightness to the space.
---
Rely on us for your outdoor lighting. Call us today for a quote!
Outdoor lighting is highly technical and a lot more complicated than it seems on the surface – but you can rely on us to get it done correctly! At Groundscapes, Inc., we've compiled a team of professionals that are passionate about helping your landscape reach its full potential. Hard work, dedication, and diligence are the guiding lights we bring to every job and our workday isn't over until we check off all those boxes, including our outdoor lighting services! If you're in or around Omaha, Elkhorn, or Bennington, NE we are ready to illuminate your landscape. Call us today at (402) 397-5930 to get a quote on your landscape lighting project!