Do you want to upgrade your outdoor kitchen and take your get-togethers to the next level? If you answered yes to this question, there are 4 incredibly useful and convenient outdoor amenities that you should consider installing. A wine or beverage cooler gives you easy access to cold drinks, especially during those hot summers here in Nebraska. An ice maker will prevent you from having to run back and forth from the kitchen or the store to grab ice. A pizza oven allows you to cook a delicious meal while entertaining your guests. An outdoor TV lets you and your guests enjoy shows and movies while you spend time together.
---
1. A Wine or Beverage Cooler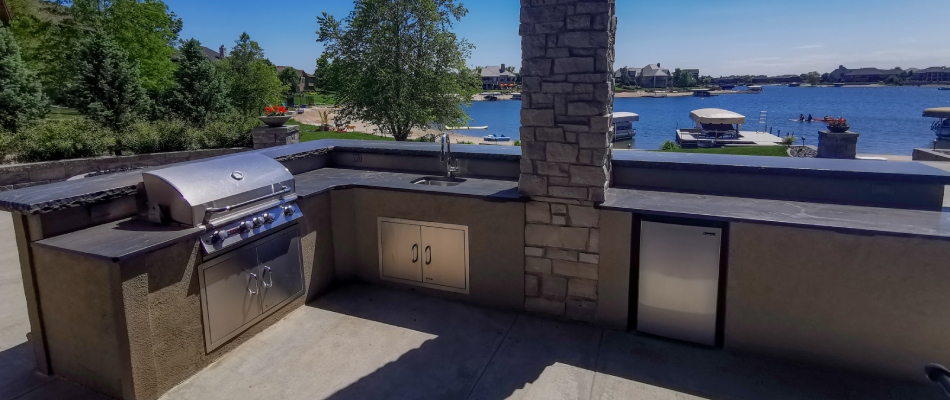 With the hot, humid summer weather here in Nebraska, you will definitely wish you had a beverage cooler in your outdoor kitchen. Whether you're using your outdoor kitchen to entertain guests or enjoy a family meal, you don't want to have to run back and forth from your regular kitchen to fetch cold drinks. An outdoor beverage cooler ensures that you will always have cold refreshments available. You can even use a beverage cooler to chill wine.
---
2. An Ice Maker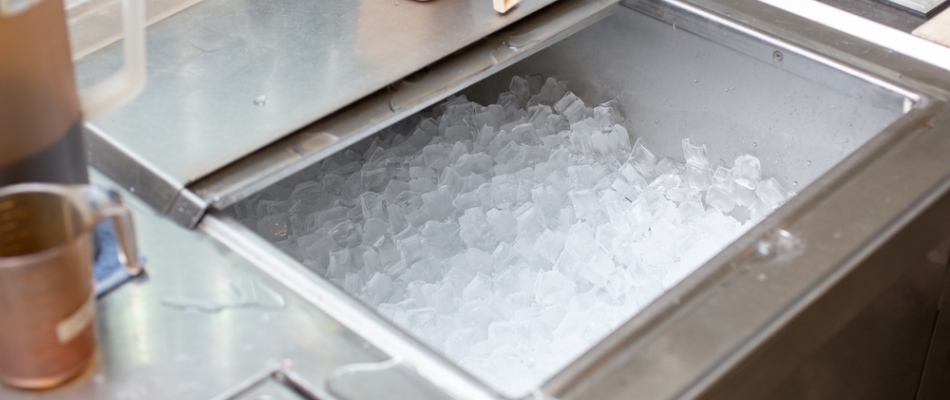 When it comes to outdoor ice makers, you don't know you need one until you're running back and forth from the kitchen to grab ice or to the store to buy it. Save yourself the time and the trouble and have an ice maker installed in your outdoor kitchen. An outdoor ice maker will make keeping your drinks cold easier and more convenient. You can work with your local landscaping team to choose the perfect spot to install your ice maker in your outdoor kitchen. That way, ice will always be within reach during your outdoor gatherings.
---
3. A Pizza Oven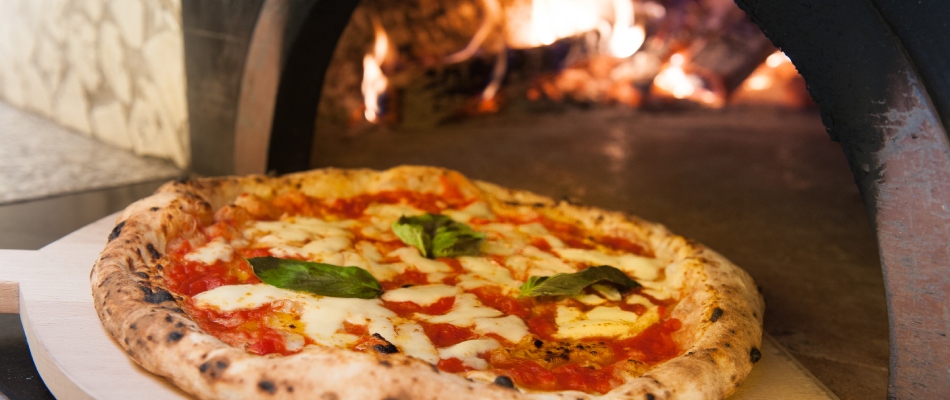 What's an outdoor kitchen without an oven to cook with? An outdoor pizza oven gives you the opportunity to entertain your guests over a hot, delicious meal that you cooked right in front of them. You could even get everybody involved and make pizzas with custom toppings as a group activity. Designing your outdoor pizza oven also allows you to be creative and work with your local landscaping professionals to choose the perfect materials and overall design. Your friends and family will never want to go home if you have a custom outdoor pizza oven.
---
4. An Outdoor Television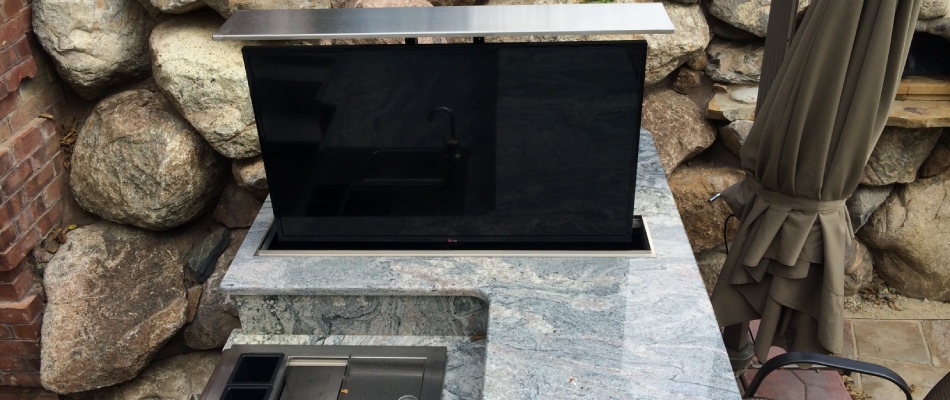 Imagine enjoying your favorite movies with friends and family while relaxing in your outdoor living space. You can make this a reality by installing an outdoor television. An outdoor television adds an extra source of entertainment for your get-togethers; you can spend time with loved ones, cook a homemade meal, or even clean your outdoor kitchen all while having your outdoor TV there to keep you entertained. Also, you don't have to worry about your outdoor television facing the elements because you can have a custom riser installed into your outdoor countertops. This will allow your TV to rise from within your countertops when you want to use it and lower back inside when you're finished, all with the press of a button.
You can also add roofing over your outdoor kitchen so you can use it even when it is raining!
---
Call us today to schedule a consultation for your new custom outdoor kitchen!
Our landscaping professionals at Groundscapes, Inc. can add almost any amenity to your custom outdoor kitchen, including the 4 mentioned above. Since 2002, we have offered these services to property owners in Omaha, Elkhorn, Bennington, and other cities in Nebraska. Our team is committed to helping you get the landscape you've always wanted. Give us a call at (402) 397-5930 today to schedule a consultation about your new custom outdoor kitchen!