We offer tree removal services in Omaha, Elkhorn, Bennington, NE and nearby areas.
Our experts will remove trees on your property for aesthetic or safety reasons.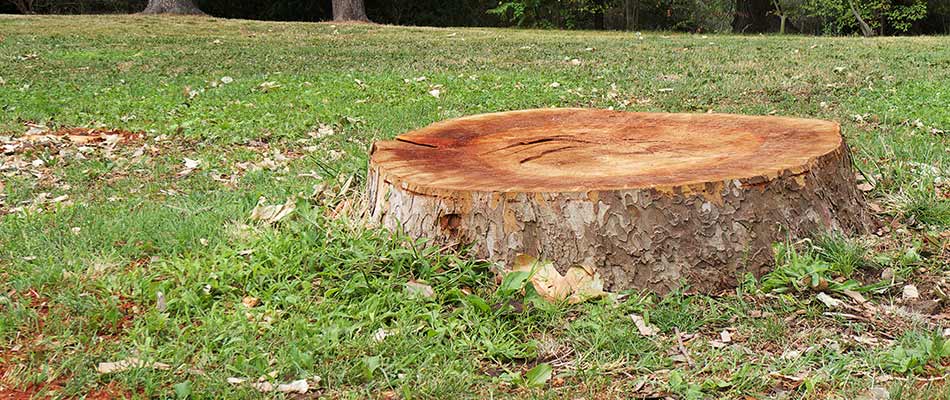 Trees are valuable to any property as they help filter the air and provide shade during sunny days. However, several reasons like declining health and excessive growth might call for tree removal. For these reasons and more, our expertise is what you need to remove trees safely. We also grind the stump left behind by your tree to ensure a safer and cleaner yard.
We offer tree removal services to properties in Omaha, Elkhorn, Bennington, NE and surrounding communities. Whether you want to remove the tree to improve your property's aesthetics or safety, our team consisting of a licensed arborist and professional climbers will take care of it for you.
---
What does our tree removal service include?
Tree removal is a significant and hazardous undertaking, which is why getting our professional tree removal service is the best course of action. Whether your tree's declining health poses safety issues or its size may be hampering a planned landscape project, our team's got your back. We can remove trees that are up to 40-50 feet tall. For larger trees, we'll gladly remove them as long as they are conveniently accessible for our crew. When you schedule our tree removal service, you can expect that we will arrive at your property with our licensed arborist to assess the tree and plan out the safest course of action to remove it.
Our crew will climb the trees and safely cut down the tree piece by piece. Even with the advent of bucket trucks, we take pride in the versatility of climbing trees and accessing areas that bucket trucks usually can't. Once we remove the tree, we will haul off all tree debris so you are left with a clean yard you can immediately enjoy. Our existing maintenance customers can avail of this service if your trees are starting to hamper your stunning landscape.
---
Our team will grind the stump left by your tree.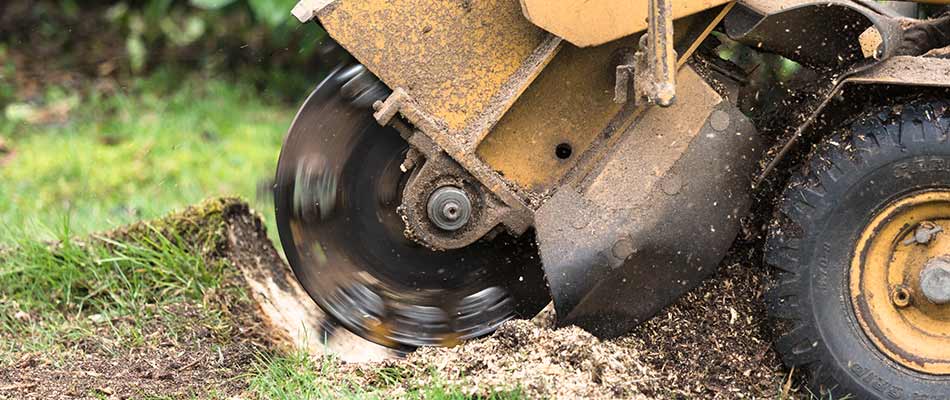 In our aim to provide a hassle-free service, we can also perform stump grinding after removing the tree. The stump is the remaining part of the tree on the ground that includes the roots. While the overall tree structure has been removed, leaving the stump will prevent you from fully maximizing your land. Our skilled crew performs our stump grinding service thoroughly, ensuring that the tree will not regrow.
The tree stump will rot over time, inviting pesky pests you don't want on your property.
---
Reasons to Remove a Tree from Your Property
The general rule of thumb is to leave a tree as it is on your property. However, some reasons might call for tree removal, especially if it is starting to be a hazard to you and your house. Here are common reasons why trees have to be removed:
Damaged tree due to a storm
Disease or insect infestation
The tree is in the way of a new landscaping project
---
Call our team for your tree removal needs!
While trees are a beautiful part of nature, there are times that they need to be removed. Our team at Groundscapes, Inc. offers tree removal services to properties in Omaha, Elkhorn, Bennington, NE and surrounding communities. With a licensed arborist on staff, you can count on us to safely remove trees no matter the reason! Call (402) 397-5930 today to get an estimate!