Bush Hogging Services for Properties in Omaha, Elkhorn, Bennington, NE & Nearby Communities
Clear overgrown grass, weeds, and saplings from your land with our top-rated bush hogging services.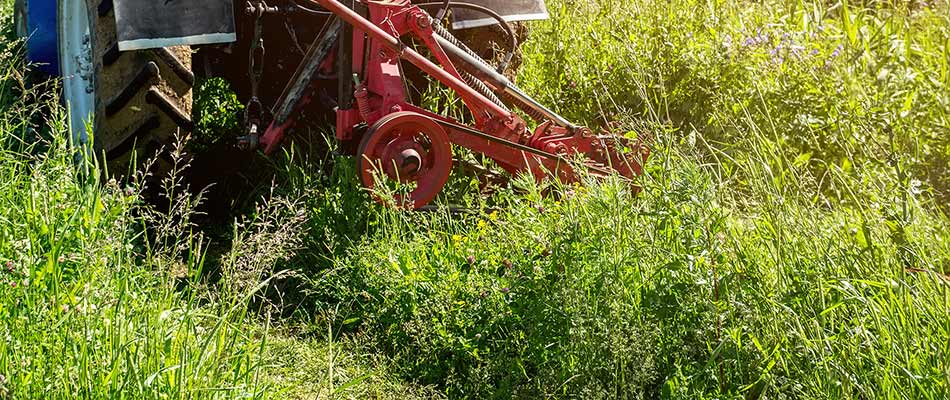 If you own land that has gone unmaintained for an extended period and now want to utilize it for a more productive purpose, bush hogging is your best choice. It is a type of landscaping service that removes overgrown brush and other excessive plant growth to prepare the land for other uses and promote better health. Overgrown grass, weeds, and saplings are among the plant growth that bush hogging will cut down. At Groundscapes, Inc., we provide professional bush hogging services in Omaha, Elkhorn, Bennington, and surrounding areas in Nebraska to clean up your residential or commercial property.
---
How do we bush hog your land?
Bush hogging is the process of mowing thick and overgrown vegetation on a big piece of land with a large mower. Whether you bought or inherited land with heavy brush and want to give it some TLC, you definitely need bush hogging services to maintain it. Removing overgrowth and weeds will allow the soil to focus its energy on nourishing more valuable and desirable plants.
Our company uses an oversized mower with heavier blades designed to cut down thick growth more efficiently. This kind of mower can handle different types of terrain that are common in expansive lots. Larger mowers can also cover more ground in less time than the typical ones used on your lawn.
Before we tackle overgrown plants, we prepare the equipment to ensure it works seamlessly during the bush hogging process. We will bush hog the land either in a circular or striped pattern, making sure we thoroughly pass through the entire area. This will allow us to double back more conveniently throughout the property.
---
What type of vegetation does bush hogging target?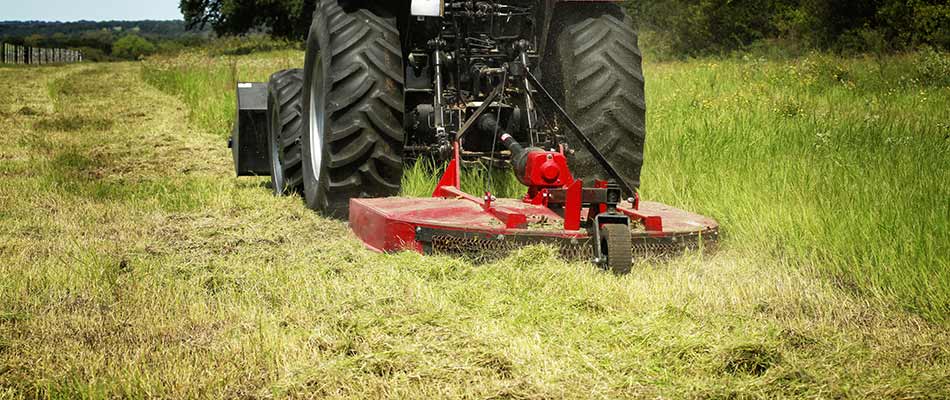 Our team is well-equipped with the skills and equipment necessary to keep your property free from thick vegetation and allow you to turn the area into something more productive. Here are the types of vegetation that our bush hogging services target:
Tall grasses
Saplings
Vines
Weeds
Heavy brush
Bush hogging can protect the surface of your land by safely trimming plants without stressing the roots.
---
Why You Should Choose Us to Bush Hog Your Land
Bush hogging requires proper skills, especially because the use of a special mower is necessary. You can trust that your land will be given the utmost attention when choosing our crew at Groundscapes, Inc. for your bush hogging needs. Our seasoned team has received proper training and education to operate the machinery to bush hog your land and avoid potential injuries during the process.
More importantly, our award-winning company ensures that several professionals properly and thoroughly monitor every project we perform to uphold our standard of high-quality services. We also take pride in the fact that we have been in the landscaping business for almost 20 years, which has allowed us to learn the ins and outs of this industry.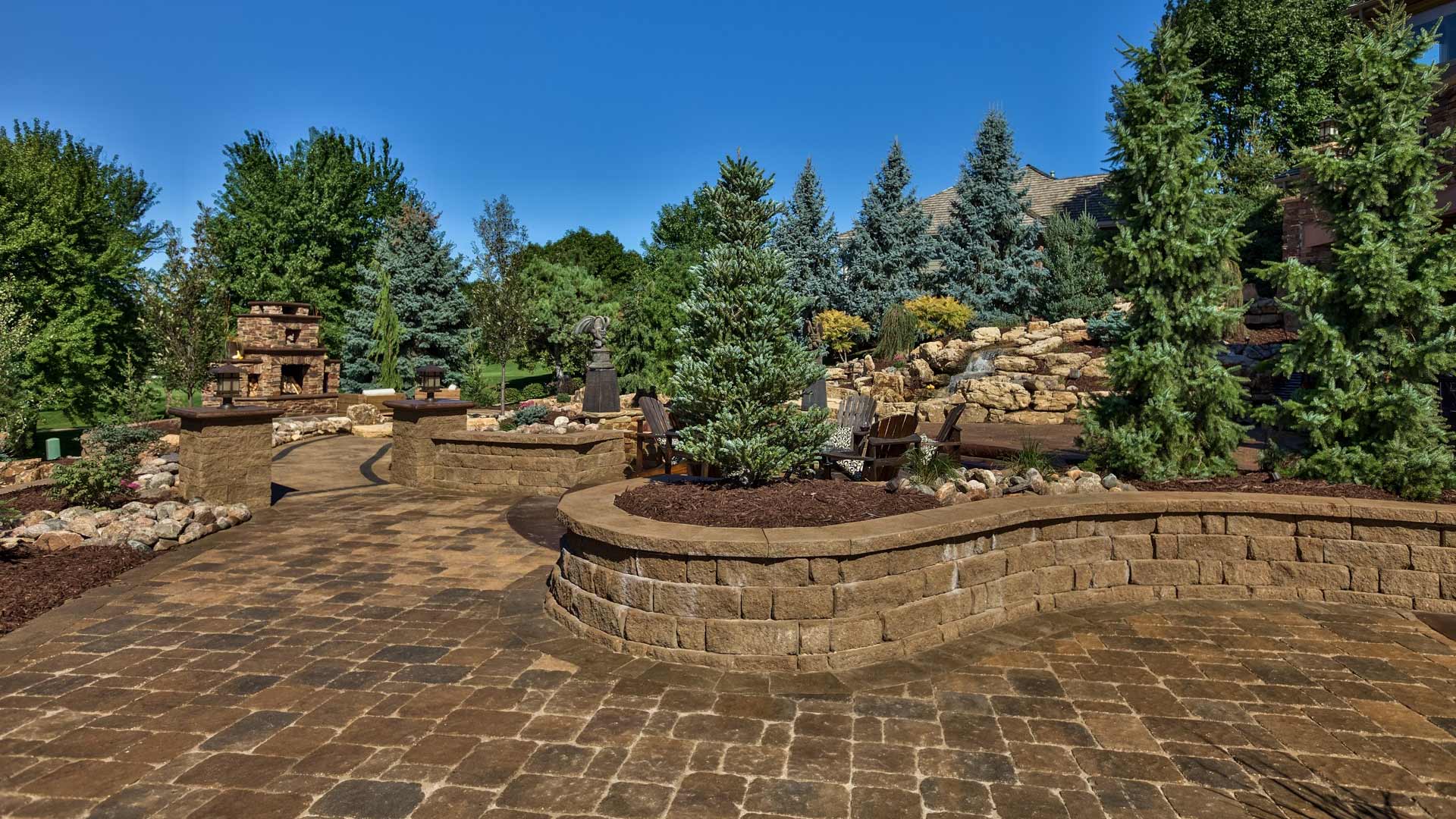 Landscaping
Design & Build
We're the experts in landscaping and hardscaping in the Omaha, Nebraska area. We build everything from outdoor fireplaces, outdoor kitchens, to high-end water features. Call or schedule a landscaping consultation.
Pools
Outdoor Kitchens
Fire Features
Walls
Patios
& More!
Call today to schedule our bush hogging services!
Overgrown plants and heavy brush can make your land unrecognizable, but you can leave it to our team at Groundscapes, Inc. to remove heavy vegetation from it. We can tackle tough terrains on your property so you can rest assured all areas of your land are properly cleared and well-maintained. Our bush hogging services are available to residential and commercial clients in Omaha, Elkhorn, Bennington, NE and surrounding cities. Call our professionals today at (402) 397-5930 to schedule a consultation.