During this time of uncertainty, while you are at home with your family, it's important to try to not stress yourself out too much about current events. For that reason, the Groundscapes Team has prepared a serene walk through of our best swimming pool properties around Omaha.
Whether you are looking for an escape, or are planning on getting your own backyard swimming pool this summer (more on special deals soon!) our luxury selection of the finest and most entertaining swimming pools in the Omaha Metro, Gretna, Valley, Bennington, and La Vista area are sure to make you excited for warm weather and sunshine!
Exhibit One: The Majestic Home Pool
This pool is one of our favorites. The lighting, the water falls, the expertly laid pavers around the edges. Perfect for a more adult crowd looking to relax, spend time with family and friends, and enjoy every part of summer.
Exhibit 2: The Grand 'Summer Home' Swimming Pool
The Grand 'Summer Home' Swimming Pool, is just like the title suggests: perfect for summer fun. Its a large pool, with room to add a basketball hoop, floaties, and other child friendly pool toys. The fine paver design surrounding the pool has a unique aesthetic appeal that perfectly compliments the home.
Exhibit 3: Summertime Slip and Slide - Luxury Edition
This summer swimming pool is perfect for BOTH children and adults. A hot tub on the edges of the pool is the perfect sit and chill spot for parents, as they watch their children go off the slide or jump into the pool.
Exhibit 4: Relax and Swim
Two different angles of 'Relax and Swim' explain where the name for it comes from. It's so peaceful. With fine pavers around the pool, and plenty of space to soak up the sun, this luxury swimming pool is perfect for living summer up to everything that it should be.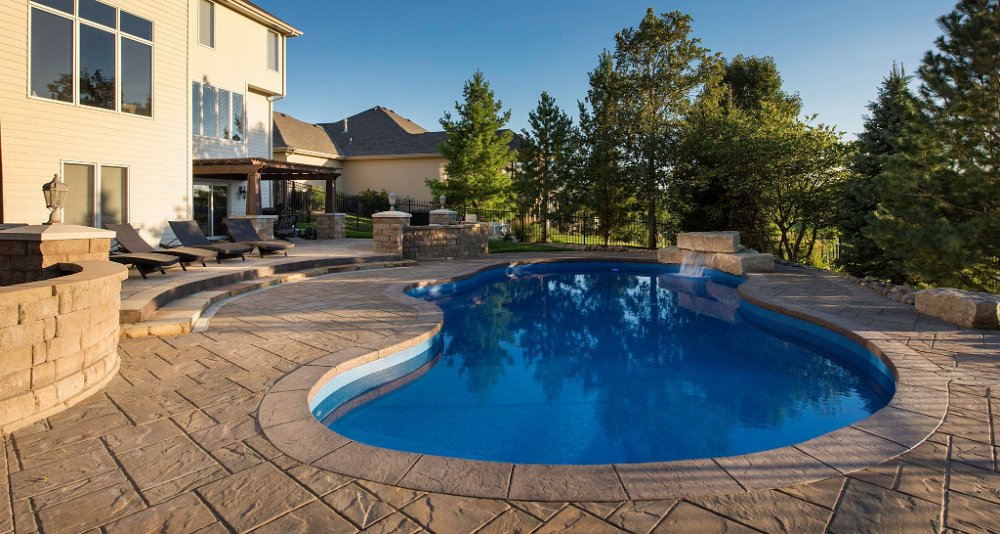 With the relaxing flow of water from the water fall to top it all off, we can confidently say, it doesn't get much better than this.
Exhibit 5: Swim. Dine. Entertain.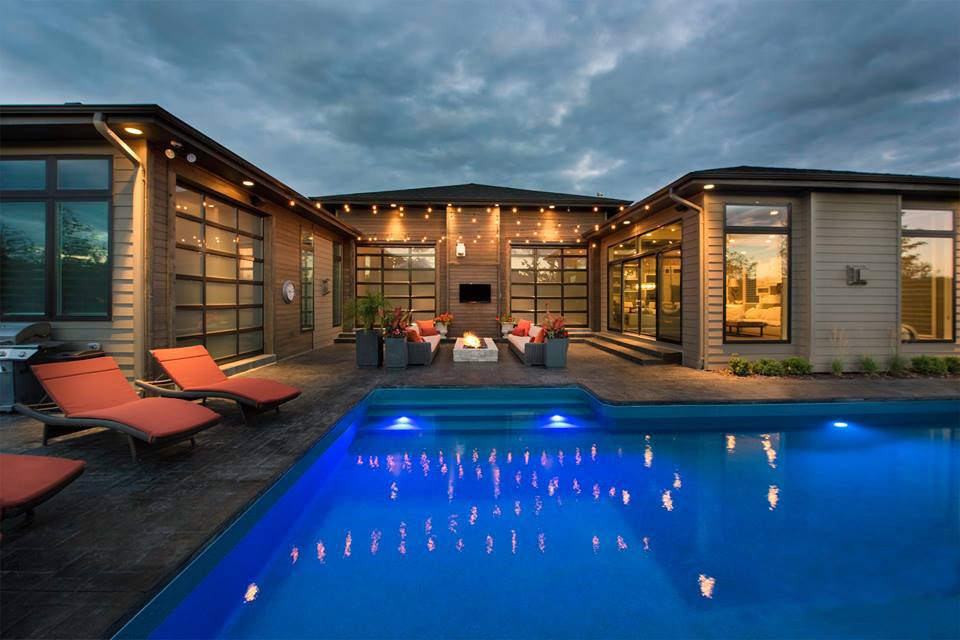 Swim, Dine and Entertain, is one of our favorite exhibits of what a complete summer backyard setup should really look like. With a fire altar in the background, and an illuminated swimming pool for all hours of the day, this backyard is set up for the perfect party, event, or family gathering at any time of day.
Interested in Groundscapes Luxury Swimming Pools?
If you are interested in getting started with your very own luxury swimming pool, don't hesitate to fill out our unique design consultation form - one of our luxury craftsmen will be in touch with you shortly. For more creative ideas, and luxurious additions to add onto your pool, don't forget to first scroll through our online project gallery!