Today, the Groundscapes Team is going to discuss studies and research about how urbanization and modern lifestyles have led to Nature Deficit Disorder, Attention Restoration Theory which is about reconnecting with nature its many benefits, and finally how you can reconnect with nature (and ways we can help!).
What is Nature Deficit Disorder?
In an increasingly urban world, many people are living their lives in the concrete jungle- skyscrapers, office buildings, sidewalks, and paved roads. With American adults spending up to 90% of their time indoors, the vast majority of people do not spend enough time outdoors. Nature Deficit Disorder is not a medical diagnosis, but it brings attention to the fact that there are many health issues and risks that are associated with all of this time spent in unnatural environments.
A study from Berkeley found that not only does being indoors so much increase our risk of exposure to air pollutants that are more concentrated indoors than outdoors, but it also is associated with higher rates of physical and mental illness, obesity, and Vitamin D deficiency.
What is Attention Restoration Theory?
Think of a time when you have been enthralled with a natural scene. Maybe it was a beautiful sunset over the ocean, a cloudless sky in the mountains, or trees in a forest transforming to red, yellow, and orange as autumn sets in. How did it make you feel? Nature has a calming effect on people and their minds, and Attention Restoration Theory proposes that being in nature is an enjoyable activity that leaves us with improved concentration and focus as a result. Part of our "evolutionary heritage" is being in outdoor spaces and all of the signs show that it is extremely beneficial for our health and well-being. Natural environments have an effect on our mind that leads us to be less impulsive, less stressed, and strengthen our memory.
Studies have been done that show that spending time in green outdoor settings reduces the symptoms of Attention-Deficit/Hyperactivity Disorder (ADHD) for children as outdoor spaces allowed for freedom of movement, creativity, and exploration. The effect was even stronger for kids who spent time alone when compared to groups (American Journal of Public Health).
How Can You Reconnect With Nature?
Small changes that become a part of your lifestyle is all it takes to reconnect with nature and feel the benefits. Harvard Business Review makes a few suggestions such as creating a more "green" office by incorporating more natural light, spending time during the day at a park or other outdoor gathering space, keep plants in the office, and take dedicated time each day to do some form of outdoor exercise for as little as 5 minutes. These small changes are easy to implement every day, but more engaging activities such as hikes at local trails, spending time relaxing at a lake, river, or stream, or just playing with your dog at the park are all great ways to reconnect with nature.
Groundscapes Wants To Help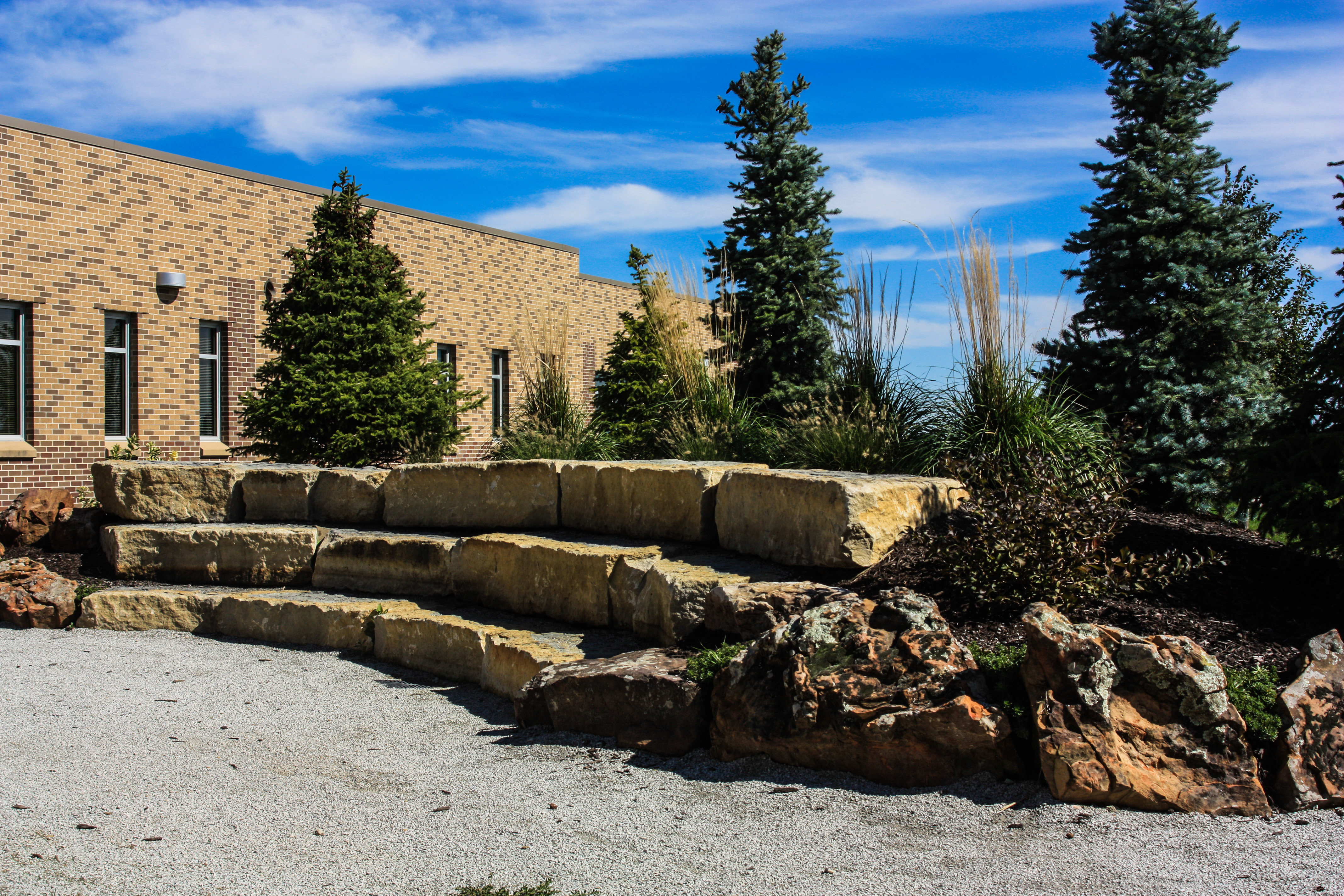 Nick and Lori founded Groundscapes with the goal of enhancing the time people spent outdoors. Having a dynamic backyard with natural features is a perfect way to reconnect with nature and destress from the pressures of everyday life. Water features provide the perfect background noise to any relaxing outdoor activity and our variety of softscapes, plants, and hardscapes allow you to create the perfect backyard oasis. Groundscapes also specializes in projects for commercial clients who are looking to provide their employees with beautiful outdoor spaces for work or relaxation. If you are thinking about enhancing your residential or commercial outdoor space, do not hesitate to contact us so we can get right to planning the perfect project. Get started by filling out our unique consultation form.